Convince that one friend who still uses Google that it's time to make the switch to Ecosia.
1. Plant trees by doing nothing
Our environment needs trees. By searching with Ecosia you can help to reverse the worst effects of climate change for free. No seeds, gardening experience or travel to a hot climate required: we take care of all that.
2. Feel less guilty about your carbon footprint
Each search with Ecosia removes roughly 1 kg of CO2 from the air. So, searching with us helps to make carbon removal part of your daily routine! Remember that Google could absorb 15% of all emissions worldwide if it adopted our business model.
3. We're clean as a whistle
In addition to all the trees we plant, we took the concept of being renewable to a whole new level, by building our own solar plants in Germany to power our servers on 100% renewable energy.
4. Restore degraded soil, so that we don't all run out of vegetables
Most people don't think of soil as being particularly important. Yet it is responsible for growing the food we need to survive. Ecosia is making the earth fertile again in Burkina Faso and regenerating arid landscapes in Spain.
5. Fight the palm oil industry
By providing farmers in Indonesia with alternative sources of income.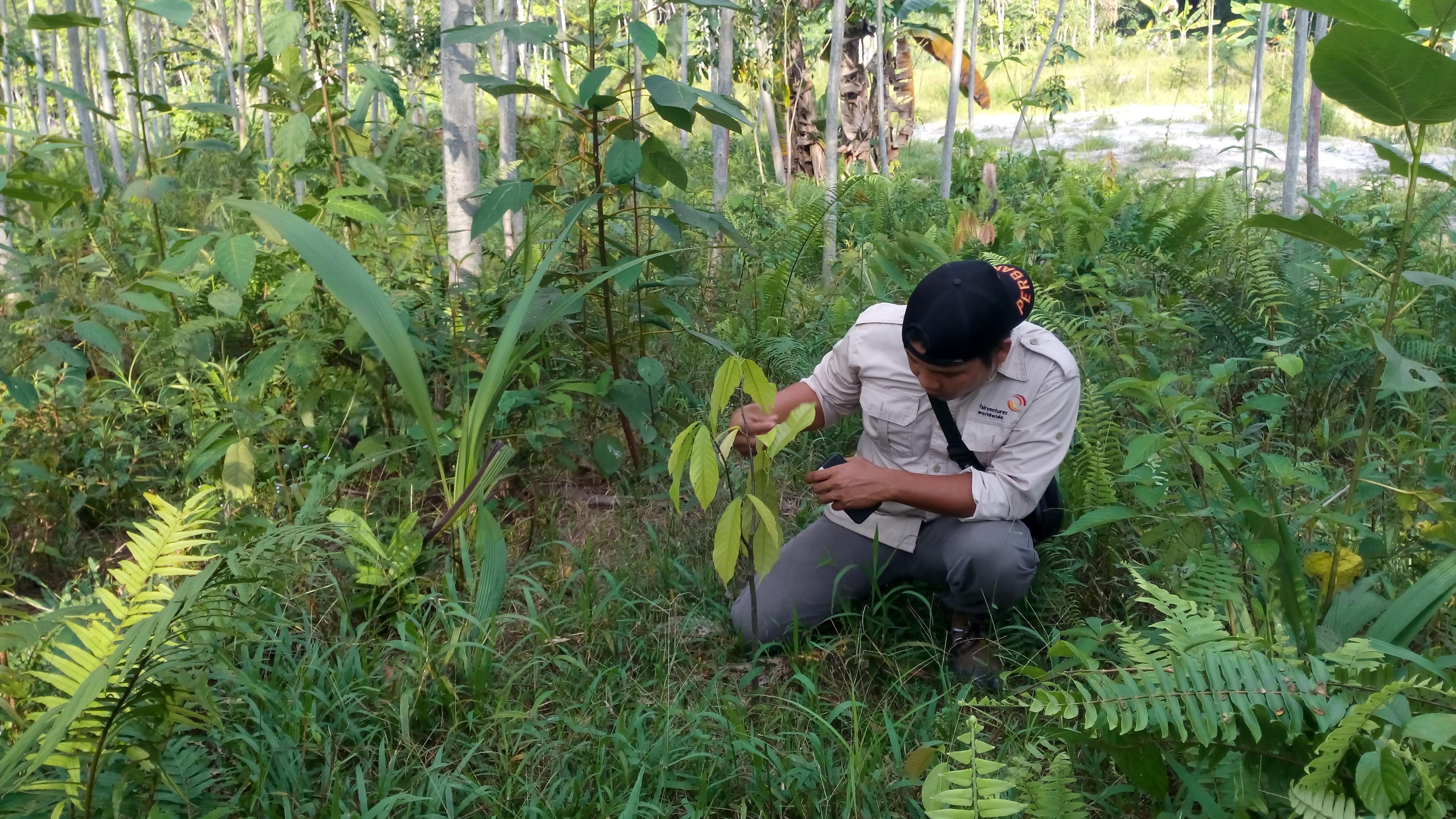 6. Break out of your filter bubble.
We don't store your searches permanently, so you can always count on impartial results.
7. We're not a product of Silicon Valley, and we're not for sale
Fun fact: the idea for Ecosia was born on a backpacking trip around Nepal. Our CEO Christian recently made a legal commitment to ensure no profits can be taken out of the company. That means the big tech guys can never buy us out. Sorry Facebook, Microsoft, Google – you can stop sending those letters!
8. We pay our fair share of taxes
Unlike Google, we don't route our profits through a series of low-tax states.
9. We're trend-setters!
Ecosia became Germany's first BCORP, a type of certified social business, in 2014.
10. We don't keep secrets
How many companies publish their financial reports in full online? You can see how much money we make from your searches, and how much we spend on trees, marketing and employee salaries. It's all here](GHOST_URL/ecosia-financial-reports-tree-planting-receipts/)
11. You can become an encyclopedia on trees
Want to impress your friends with facts on all the ways trees can stop climate change in its tracks? Check out our podcast, tree updates and Instagram page for lots of useful info.
12. Make it rain!
Trees restore natural weather cycles.
13. Protect endangered animal habitats
With the money we make from your searches, we restore forest corridors in Uganda, so that the local chimpanzees can move around and find a mate.
14. Help orangutans
Just by searching with Ecosia, you can support the Leuser ecosystem on Sumatra, home to orangutans, by replacing trees that have been illegally cut down.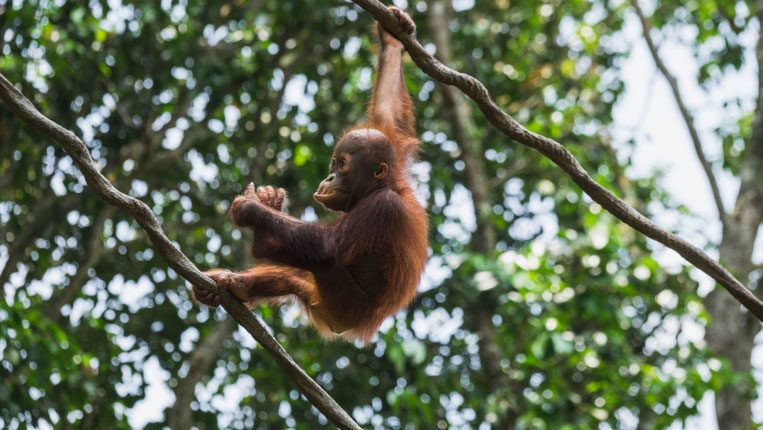 15. Give lemurs somewhere to live
In Madagascar, we are planting a corridor of dry deciduous trees to connect existing forest patches. Because lemurs need homes, too.
16. Save one of the world's most diverse ecosystems
Also in Madagascar, we're planting mangroves along the coast. Not only are they excellent at storing CO2, but mangroves also prevent erosion: to stop the corners of the island from falling into the ocean.
17. We're stateside, too
Unlike Trump, we care about the wildfires in California. That's why we're planting trees in two badly-affected areas.
18. Educate the next generation on why trees matter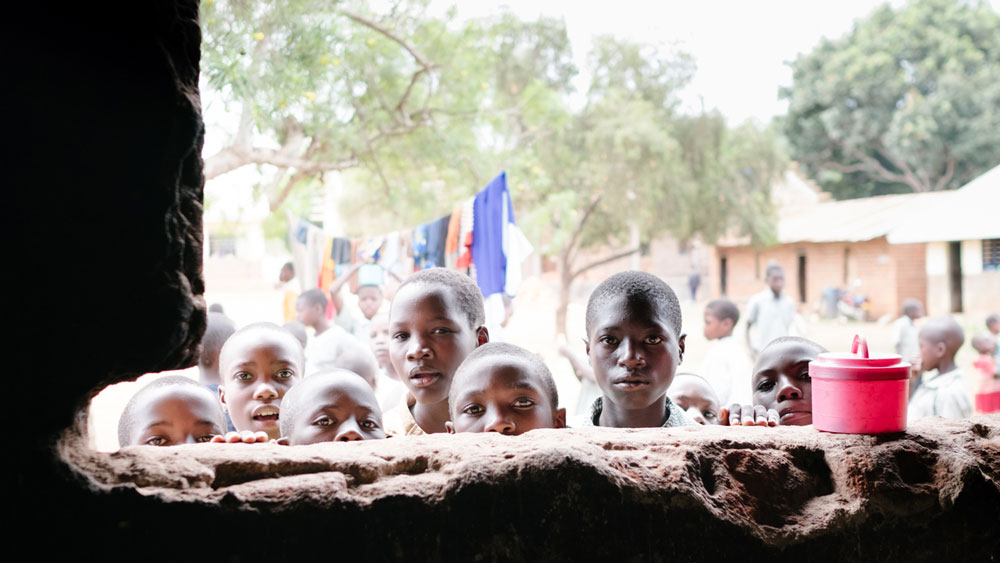 In Uganda, we work with schools to teach children in rural farming communities how to look after forests.
19. Support an ethical internet
We believe in data protection and the right to remain anonymous online. We also work with Adblock Plus to give you a better experience on our Android app.
20. Resist the monopolisation of web search
Because Google is so 1998.
21. Get female developers into tech
Ecosia is working towards a 50/50 gender split among its coders. We also host regular workshops in collaboration with Women Who Code, an organisation that helps women and minorities get their foot on the developer ladder.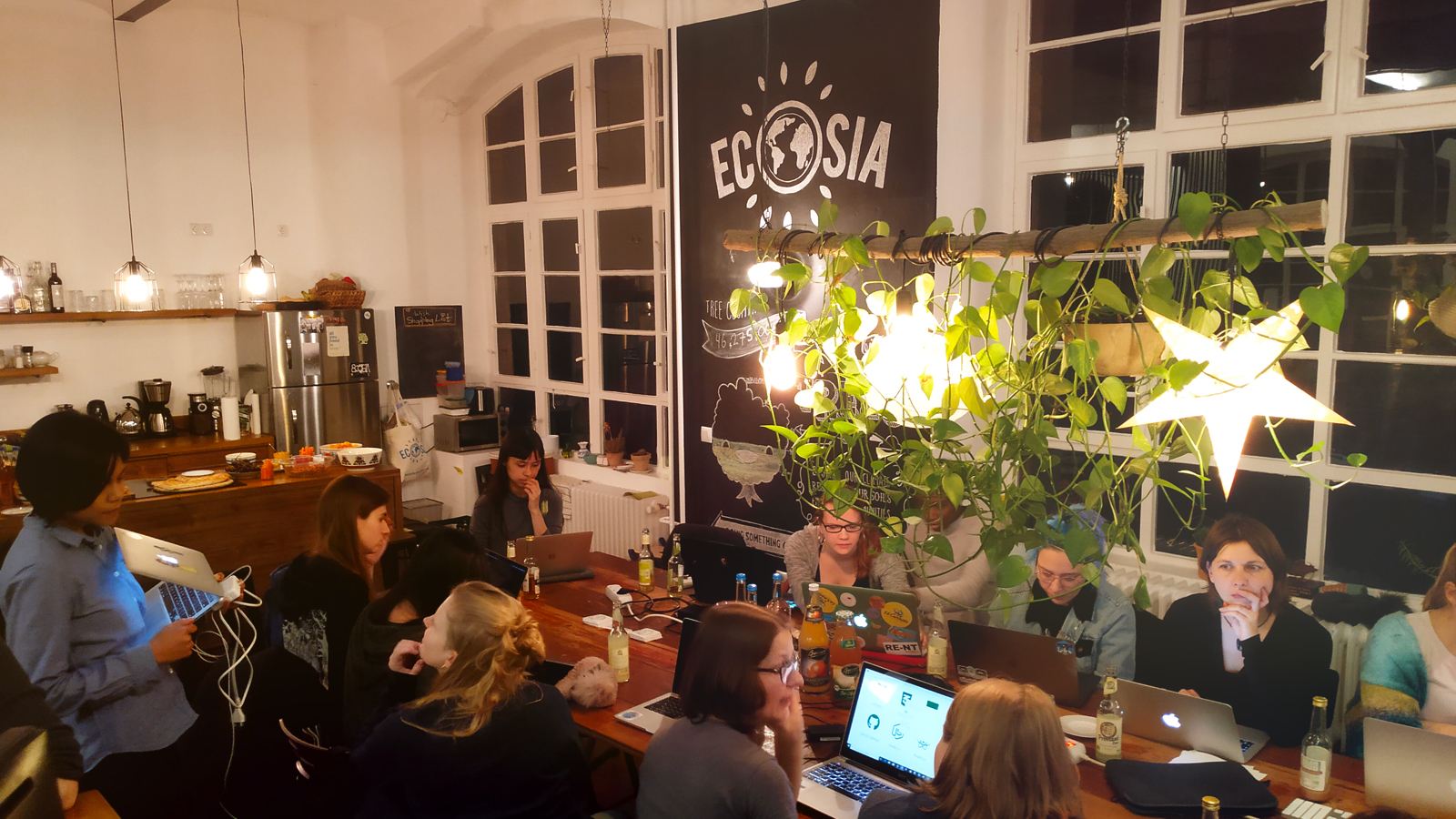 22. Increase literacy rates among women in Morocco
We work with the High Atlas Foundation in Ourika, where local tree nurseries are helping women to get on their feet.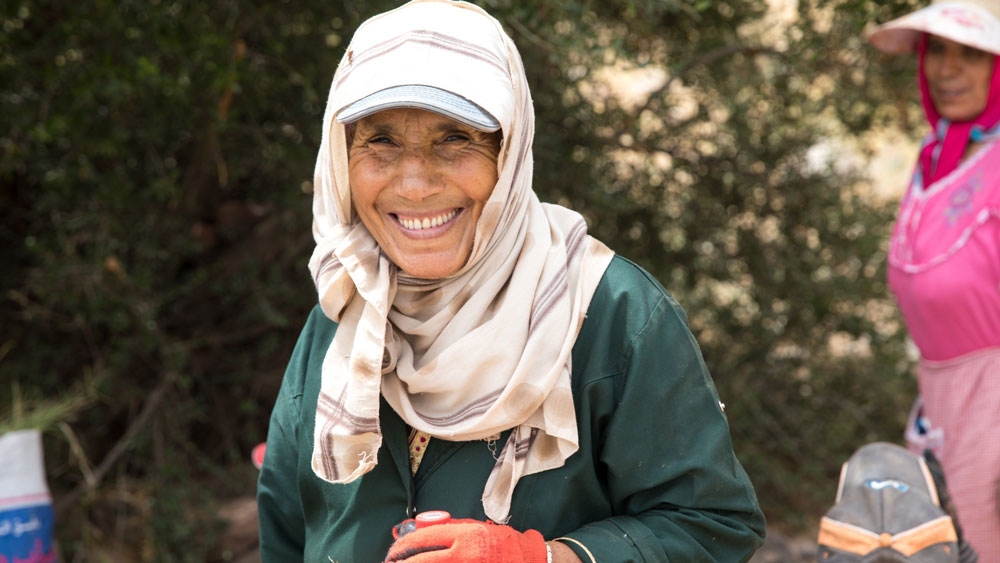 23. Help women in rural communities to earn an income and be financially independent
24. Provide clean drinking water for farmers in Uganda
25. We're the search engine for coffee lovers
We plant coffee trees in areas that were previously damaged by the narcotics trade.
26. Give farmers in Senegal a better diet
In Senegal's dry climate, it can be hard for rural communities to grow enough of a variety of food to eat a balanced diet. By searching with Ecosia, you are planting forest gardens, which puts trees, tomatoes, eggplants and okra on the menu.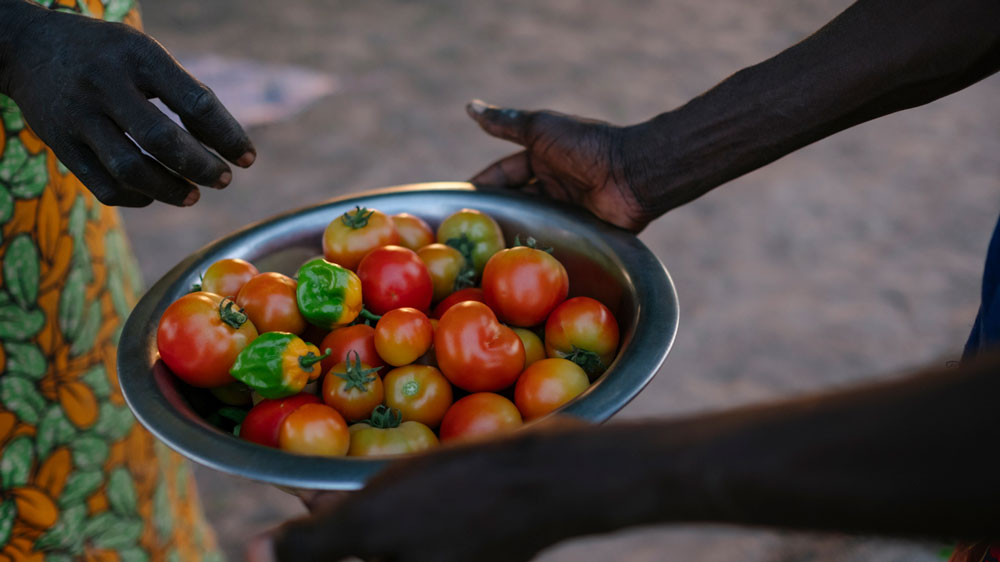 27. Help our tree-planting officer learn how to dance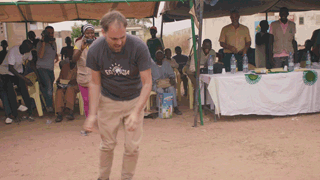 28. Support independent businesses
Ecosia is not owned by any large company. It belongs to its users. That way, our profits will always go to trees and not shareholders.
29. Fight for ancient biospheres
Such as Germany's Hambacher Forest, which we tried to purchase from energy giant RWE in October 2018.
30. Track your impact
With our tree counter, you can see how many trees you've planted – and trust us, watching it go up can be addictive!
31. Hack capitalism
Ecosia is a social business that gives its profits away. We've turned the traditional business model on its head in order to create positive change.
32. Protect Brazil's precious rainforests in hard times
Our partner PACTO in Brazil is fighting for the protection of the country's ecosystems, in the wake of Bolsanaro's election.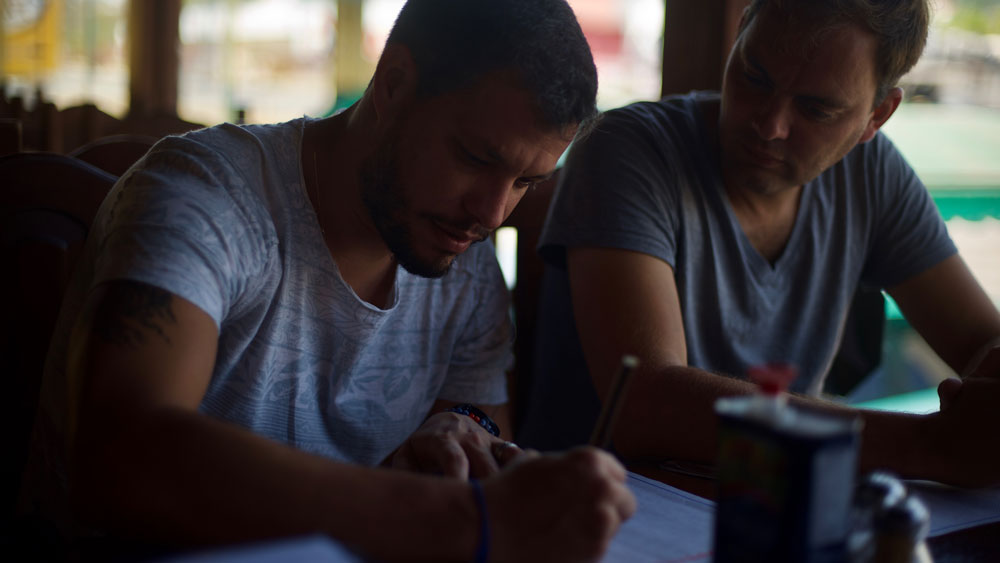 33. Prevent forest fires
Did you know that we also employ firefighters in Brazil to protect existing forest patches?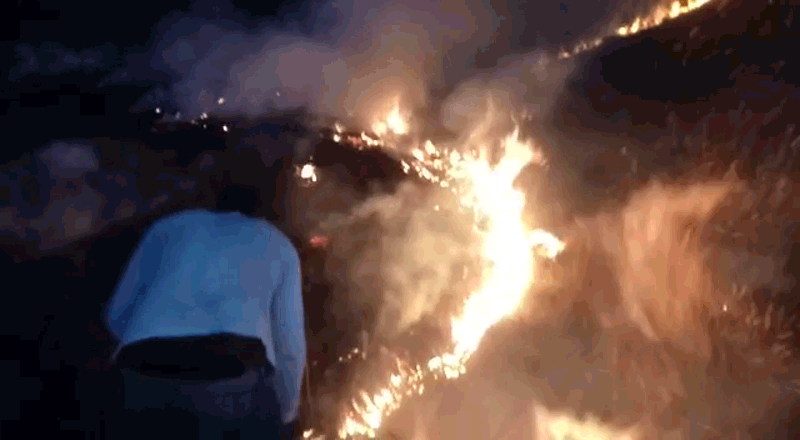 34. We're totally legal
We are GDPR-compliant and prefer not to bend the rules.
35. Make greener choices online
Look out for the green leaf next to search results! Ecosia flags products and services that put sustainabilty first.
36. We love chocolate as much as you do
37. We have a cool t-shirt shop
Check out our merch here!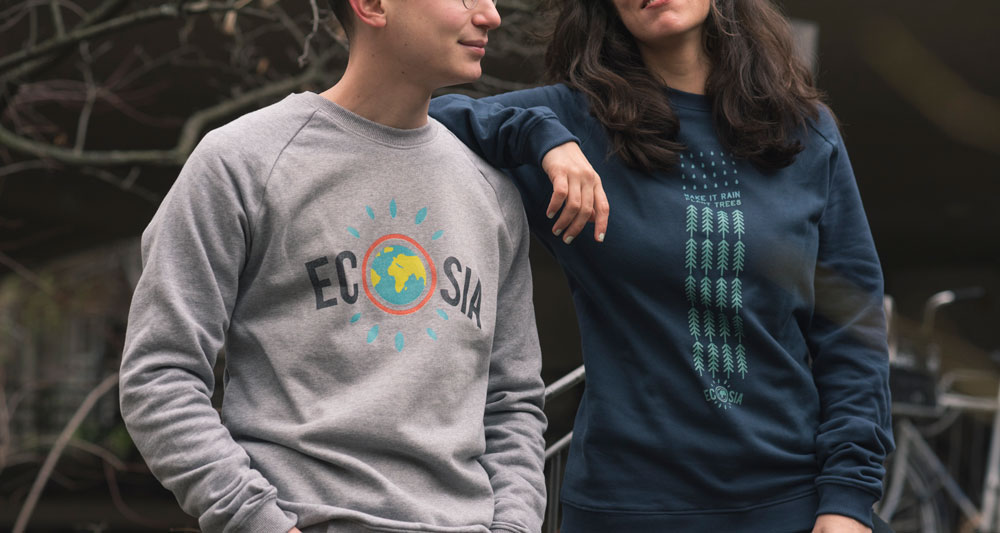 38. Our CEO cycles to work
We believe in a flat hierachy and fairness in the workplace.
39. We have a cute weather widget
Designed in-house and featuring hand-drawn illustrations.
40. Give landless farmers a sustainable income
41. Help make permaculture cool again
We are passionate about raising awareness for alternative farming models and want to spread the word: you don't have to cut down trees to grow food.
42. Employ people in developing areas
On the island of Madagscar, 160 people are now in full time employment planting mangroves – many of whom used to work as charcoal producers.
43. Make our friend Nebiyu smile
44. Be just one degree of seperation away from Jane Goodall
And all the fantastic work she does for chimpanzees in Uganda.
45. We have a pretty cool app
It's ridiculously easy to use Ecosia on the go.
46. Turn the desert green
By planting trees in Burkina Faso, Ecosia is stopping the spread of desertification.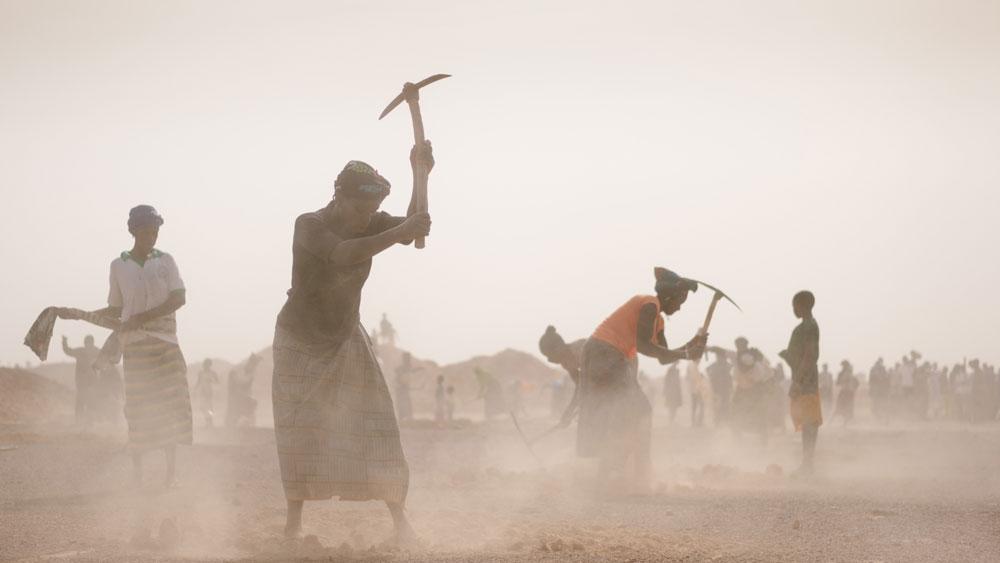 47. Support the next generation of farmers
48. Be part of the world's fastest-growing environmental movement
Over 7 million people use Ecosia regularly.
49. Brag about your green credentials at parties
50. Because time is running out
Our world is on track to increase its temperature by dangerous levels. It's easy to feel hopeless at times, but switching to Ecosia is a tiny step each individual can do in the face of a seemingly overwhelming problem.
Share this article and help us to scale, so that we can reverse climate change together.