Today marks an exciting step on our journey to reforest the planet. From now on, your searches will not only plant trees in Peru, Madagascar and Burkina Faso, but in Indonesia too. We have partnered with local communities from the foothills of Mount Saran, and we can't wait to tell you all about it.
Why Indonesia?
Indonesia is home to over 28,000 plant species and 300,000 different animals, including Sumatran tigers, pygmy elephants, rhinoceroses and orangutans. The forest provides a source of livelihood to millions of Indonesians. It is also one of the most beautiful places in the world.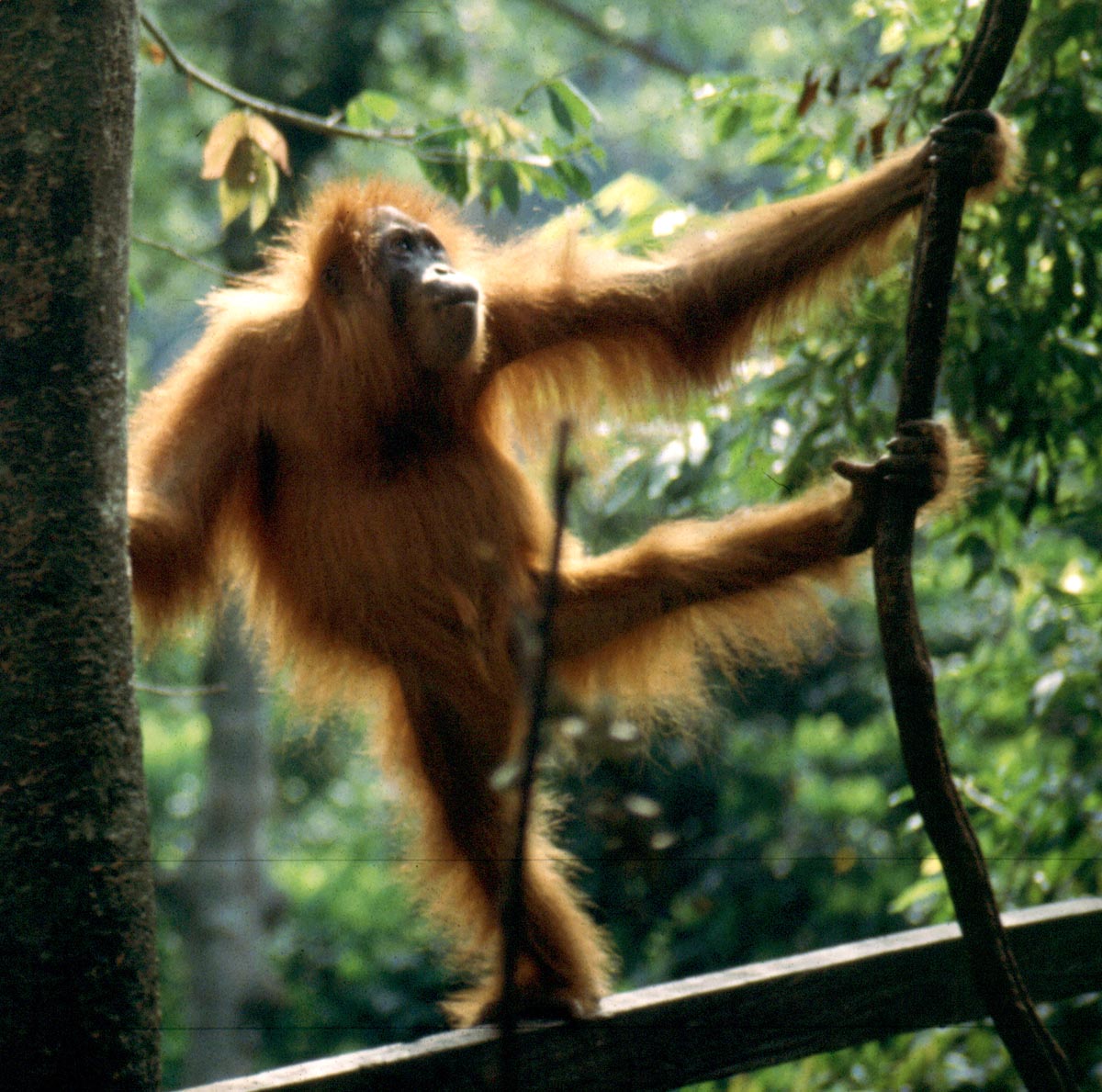 Photo by Magnus Manske
But Indonesia's forests are at stake. Since the 1970s, a wave of deforestation has swept through the country. Great tracts of forestland are routinely burned down to make space for palm oil plantations.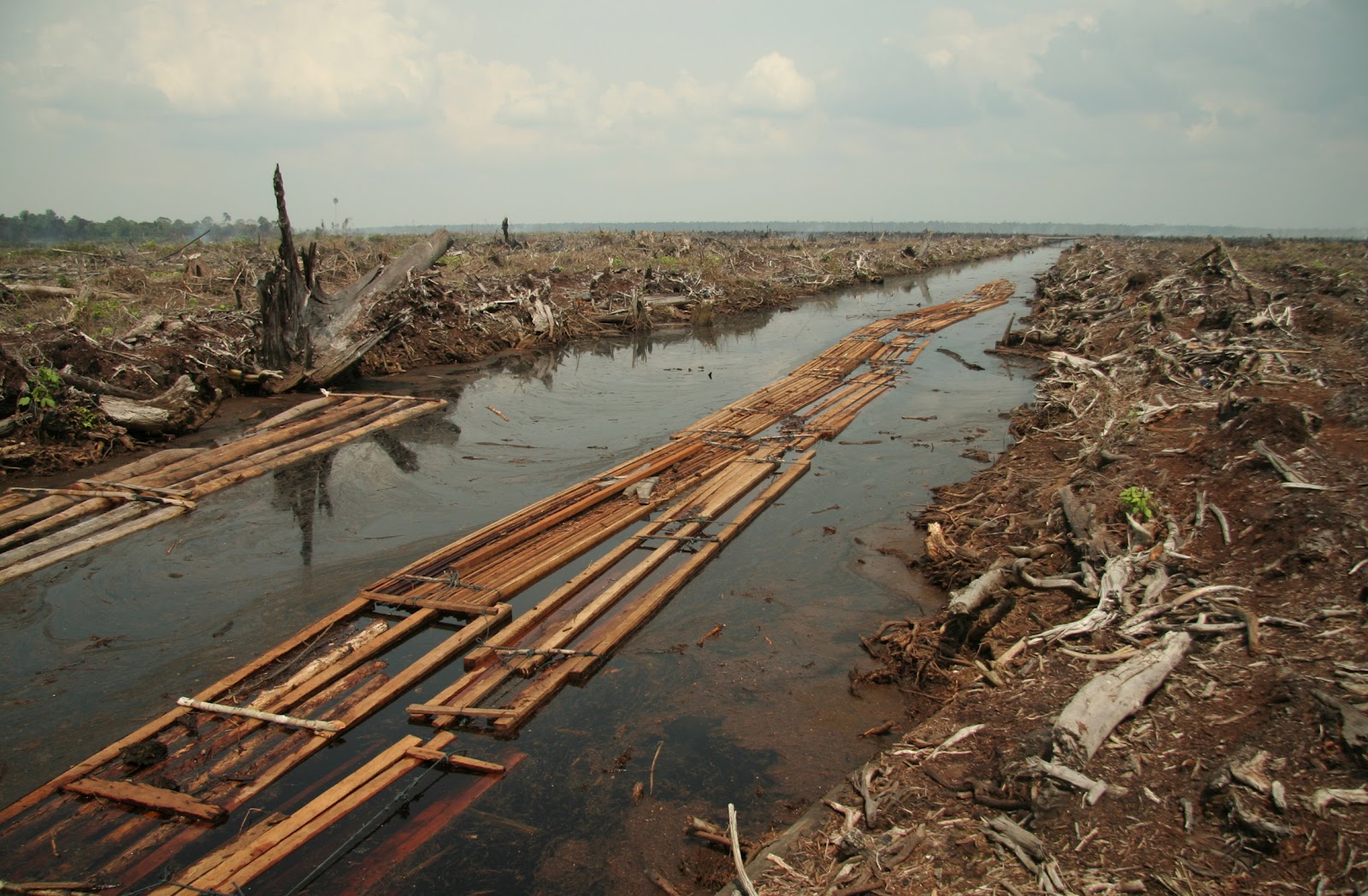 The aftermath of an Indonesian palm oil plantation. Photo by Wakx.
The numbers are staggering: between 1990 and 2010 alone, Indonesia lost 20.3% of its forest cover – that's 24,113,000 hectares. In 2012, Indonesia surpassed the rate of deforestation in Brazil, becoming the fastest forest clearing nation in the world. Last year, over 2 million hectares of forestland went up in smoke. This led to freshwater shortages, the destruction of ecosystems, and severe floods.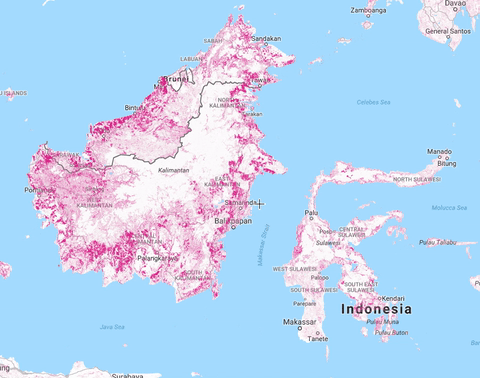 The spread of deforestation from 2011-2014. Source: Global Forest Watch
In the face of such adversity, it's easy to give up hope. But then there's the Gunung Saran Lester Foundation. And there's us, six million Ecosians, who are going to support them.
Dream team
Seeing that palm oil companies will seek profits at any cost, twelve indigenous villages from the foothills of Mount Saran came together and decided to fight back.
They founded the Gunung Saran Lester Foundation and reached out to Masarang, a nature conservation NGO that has been empowering local communities with sustainable and lucrative alternatives to palm oil monocultures for over thirty years. These innovative alternatives include the zero-waste Tengkawang Factory and the communitarian Village Hub.
Thanks to the money your searches generate, the foundation will be able to replicate Masarang's success. In fact, the villagers have already started to plant productive trees all around their villages – Rubber, Jenkol and Gaharu trees, as well as other local tree species.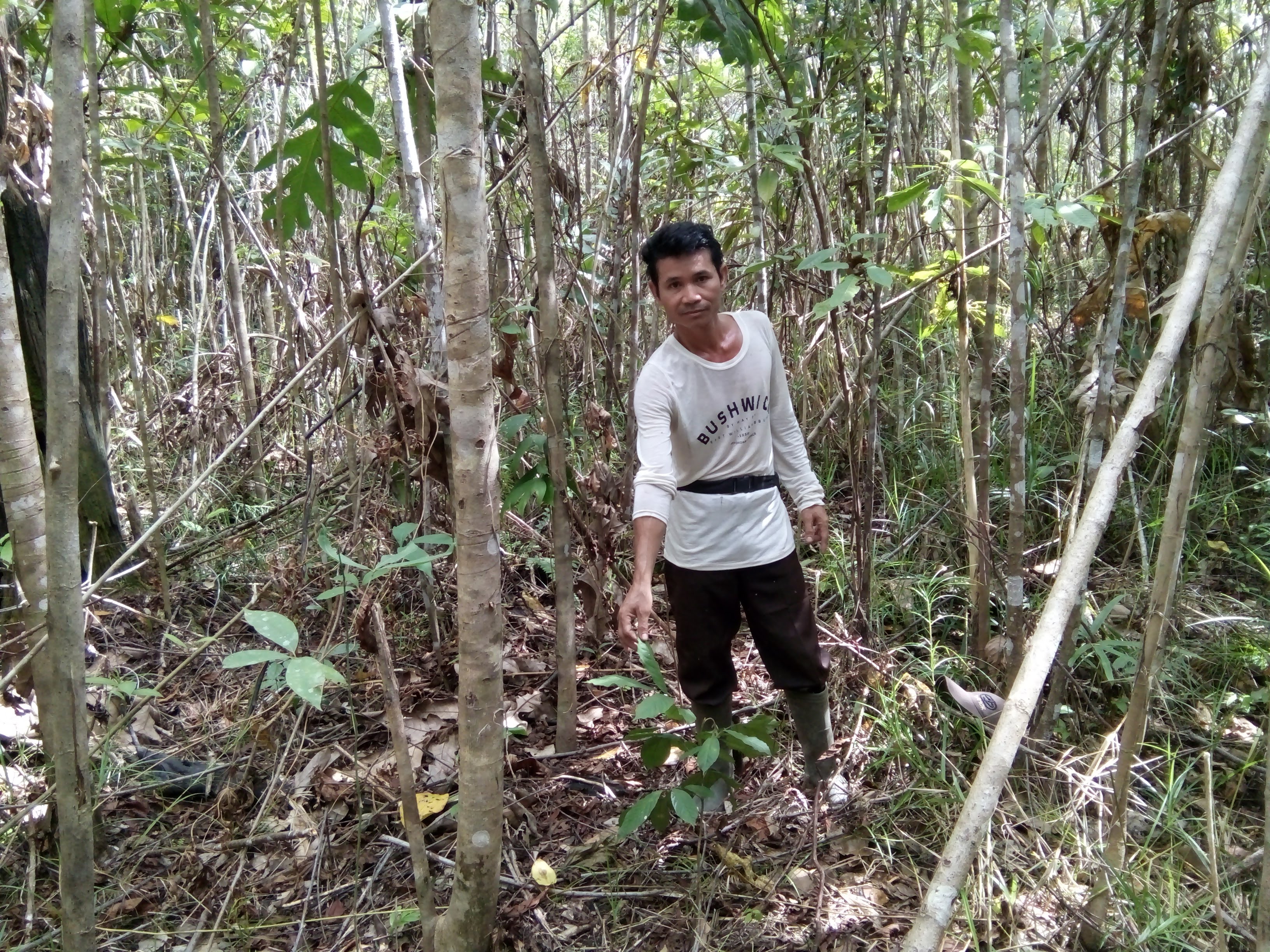 These new forests will provide a steady income to those who care for them. The Tengkawang Tree and the Sugar Tree, for instance, have proven to offer long-term economic stability to other villages Masarang has worked with. This means that poor communities will no longer be forced to sell their land to palm oil companies.
Unlike the imported, highly sensitive Oil Palm, native species such as the Sugar Palm or Tengkawang Tree are well-adapted to the local conditions and don't require pesticides or fertilizers to thrive. This is a huge improvement for the local communities and ecosystem, as chemicals used in palm oil monocultures have been causing severe damage to the water cycle for decades.
Native species don't require existing forests to be burnt down either. On the contrary: they grow best in mixed forests, so biodiversity comes as a built-in benefit. All of the species' goods can be tapped or harvested without the whole tree or shrub having to be cut down. So whereas a palm oil plantation is quickly abandoned after its final exploitation and destruction, mixed forests offer a great variety of products and have the ability to regenerate themselves, restoring the soil as they do so. It's a win-win-win!
But there's more: because the participating villages surround Mount Saran, their newly planted forests will link up, forming a great shield that makes the adjacent 25000 hectares of mountainous forestland inaccessible to destruction. Thus one of the most biodiverse places on Earth, with all its ancient beauty, will be protected. To the native orangutans, this quite literally means the world.
Multinationals who set fire to primary forests in order to make room for pesticide-coated palm oil monocultures are powerful in the region. But six million Ecosians, Masarang's expertise, and a determined indigenous community should not be underestimated either.