Before making a decision, big or small, we tend to search the web. Where to grab lunch? Search the web. Need a new coat? Search the web. Do dogs like hugs? You guessed it.

Ecosia is the world's first search engine that helps you make better informed decisions by providing additional information about your search results. Here's how it works!
The Green Leaf
We've been placing a green leaf icon alongside the websites of planet-friendly organizations since early 2019.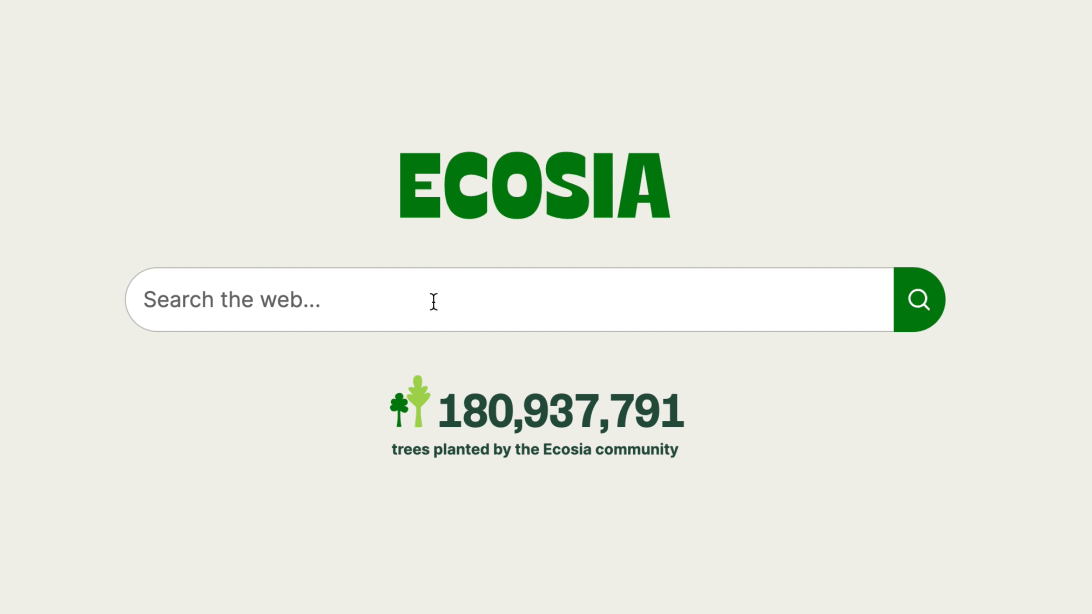 Where appropriate, these organizations and businesses have been assessed by ecological labels such as Hilfswerft, or Economy for the Common Good. Many, like Ecosia, are also certified B Corporation members.
The "green leaf" search highlights aren't ads or paid results. Their sole purpose is to help you make smarter, more sustainable choices. You're welcome!
The Fossil Fuel Plant
Coal is the single biggest contributor to climate change. It damages our health and destroys the environment. But many companies are still promoting the expansion of coal mining.
These companies are now highlighted with a fossil fuel plant icon: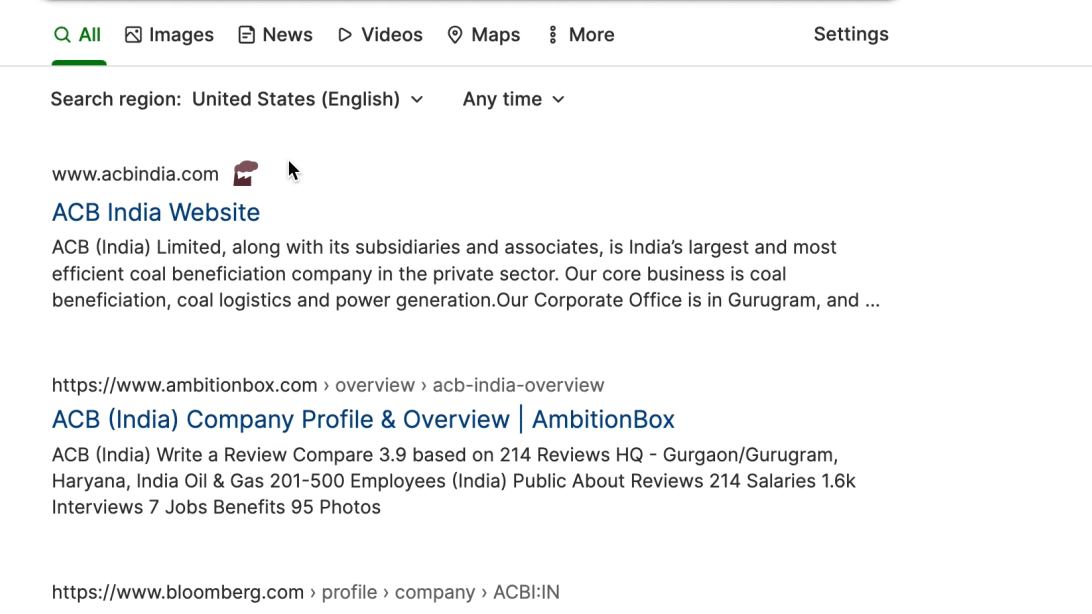 We draw on The Global Coal Exit List, compiled by our friends at Urgewald, to highlight 746 companies that mine coal, transport coal, supply mining machines, search for new mines, or sell the dirty energy. It's the world's most comprehensive list.
"Our 2019 data shows that the time for patient engagement with the coal industry has definitely run out." — Heffa Schuecking, director of Urgewald
We're even highlighting search results which, at first sight, don't seem to be connected to coal mining or fossil fuels. Texhong, for instance, is known as a textiles producer, but is also planning to build a 2,100 MW coal power station in Vietnam. With the coal icon next to their website, you'll know.
In addition to The Global Coal Exit List, we're drawing on data by the Climate Accountability Institute and The Guardian to highlight the world's most destructive fossil fuel companies. Only twenty of these companies are responsible for a third of all carbon emissions. Learn more about the main culprits and about how this was calculated.
Thanks to information from Banking on Climate Chaos, we made the fossil fuel icon even more comprehensive in 2023, now highlighting banks who are financing fossil fuels — including the 32 global banks providing more than $50 billion of funding toward oil and gas activities. After all, no fossil fuel emitter could continue their work without extensive financial support.
We believe that our new green search features will have a real impact on the planet by empowering you to make fully informed decisions – and, if you are so inclined, sustainable ones. The next green search feature is already being developed!