Spain is home to 54% of Europe's plant and animal species and it produces 12% of Europe's fruits and vegetables. Europe's food security is directly linked to Spain's soil and water resources.
Yet Spain is reaching its ecological limits.
An estimated 1% of the country's soils have already become infertile and an additional 20% of its lands are heavily depleted. In fact, 75% of the entire territory is so arid that it could rapidly turn into a desert in only a few decades.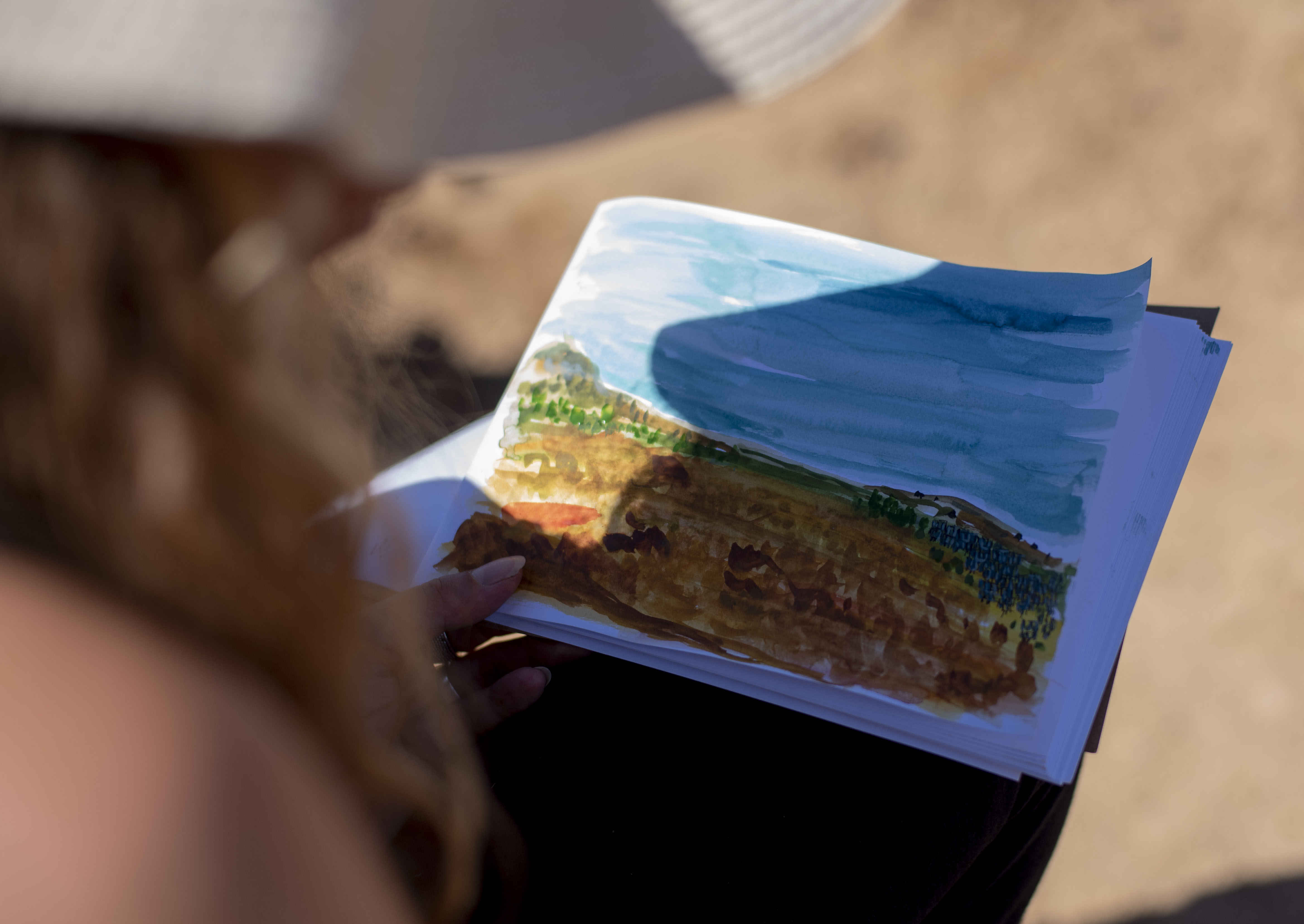 An artist depicts the deforested landscapes of south-eastern Spain, where Ecosia plants trees.
As is true for most countries, modern urbanisation and a rapidly increasing population have heavily deforested Spain. Yet the biggest cause of deforestation has been large-scale industrial agriculture, which has pushed its climate to the very limit.
But there are alternatives. They just need to be supported and scaled. That's where your searches on Ecosia come in: you are supporting Alvelal, our partner association in Spain and our first project in Europe.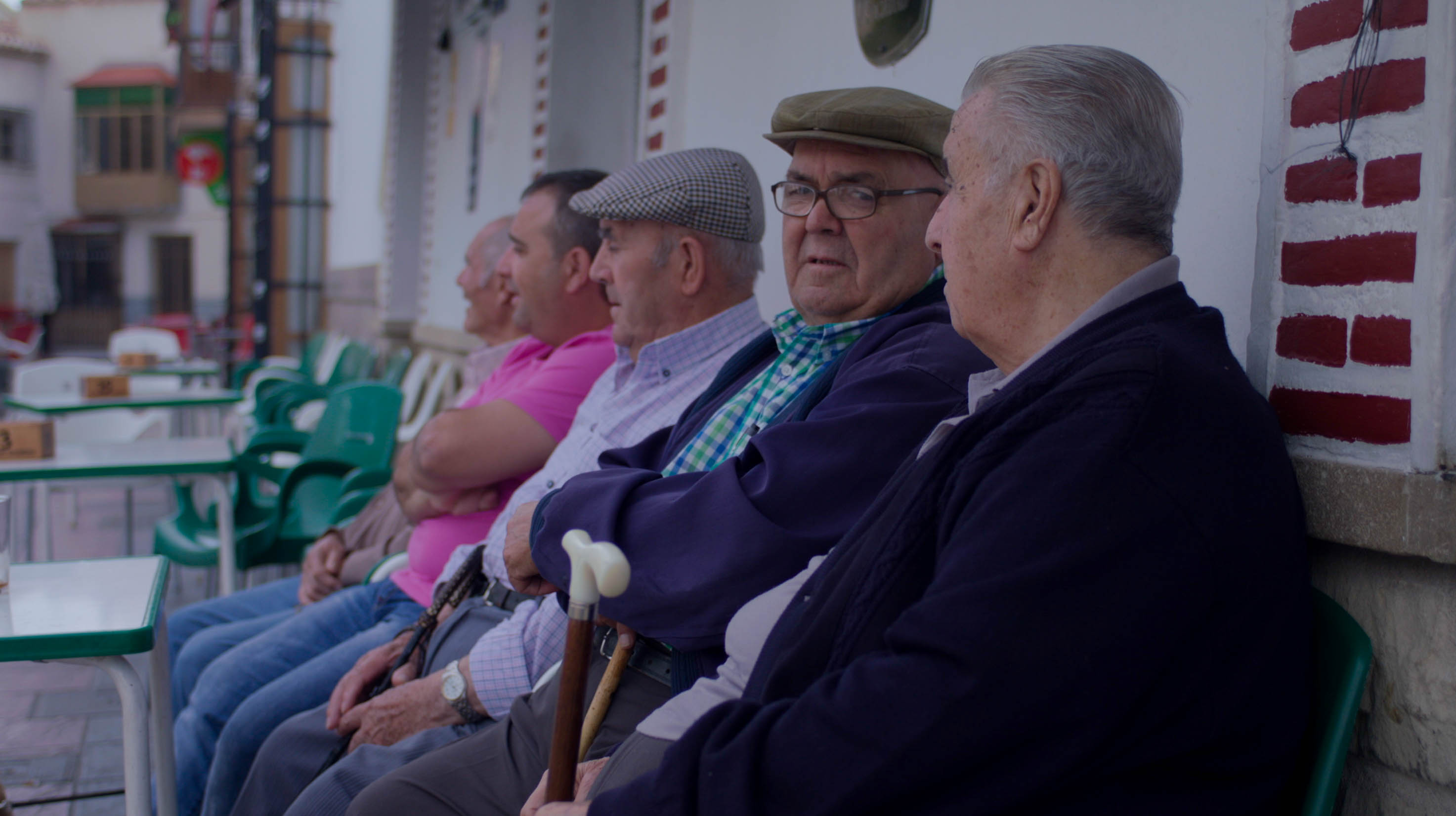 The average age in most of Spain's rural regions has gone up to 44 years in the past two decades.
Tired of seeing their landscapes degrade and their hometowns abandoned, a group of farmers and entrepreneurs in the southern region of Andalusia decided to act.
Their dream is for their home region to become self-sufficient by creating a balance between reforestation, soil regeneration and people's livelihood.
1 - Soil regeneration and mountain slopes
Trees are a key element to both regenerating depleted soils and protecting it from further harm. But to large-scale agriculture, trees are a nuisance. "The industrial agriculture treats soil simply as a support surface", Fran, one of the first farmers to join Alvelal, told us.
"First you kill the soil by cutting down trees and removing any grass and plants. This makes space for the specific crops you want to grow. Then you just artificially add whatever it needs to actually grow those crops".
Fran's farmlands are located in one of the most arid regions of south-eastern Spain, yet he has managed to regenerate a large part of his property. By growing trees and crops next to each other, he has given the soil a much needed break from chemical fertilizers.
"To put it simply, tree roots slowly bring groundwater back to the surface. But they also give shade to my crops. Below the soil, both sides are feeding each other minerals and allowing important bacteria to survive".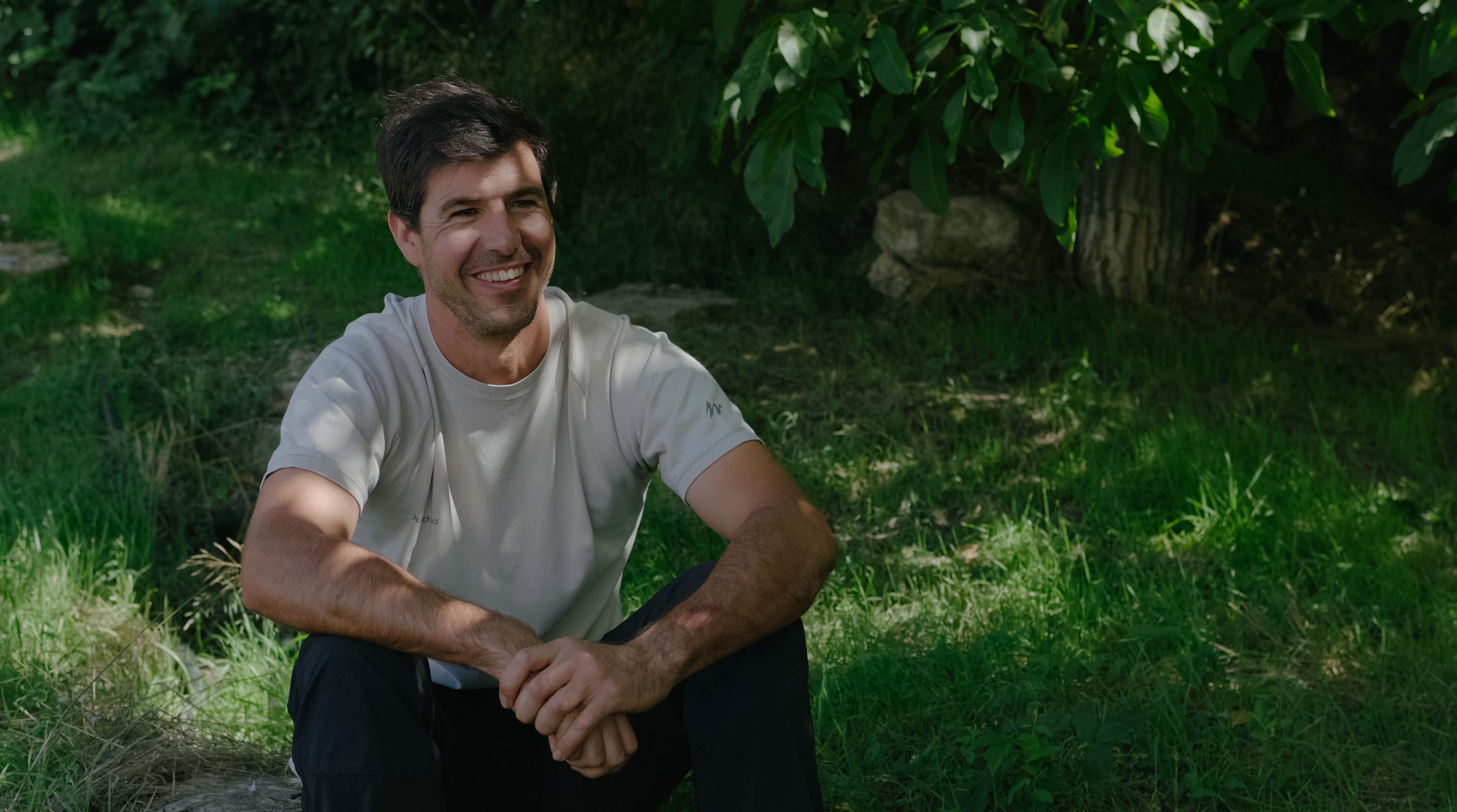 Fran is turning his property into an organic farm. He is one of the first farmers that joined Alvelal.
Alvelal is also putting efforts into reforesting mountain slopes that were heavily deforested after the Spanish Civil War.
A wave of deforestation swept the country when the war ended in 1939. The population depended on firewood for cooking and heating and cleared its lands to grow food. Bare mountains, though, are a grave threat to the fertily of the soil.
Without trees on our mountains, there are no roots to absorb the excess water when it rains. The earth quickly becomes muddy and washes off. It does so at high speed, dragging fertile soil with it along the way and often flooding entire towns.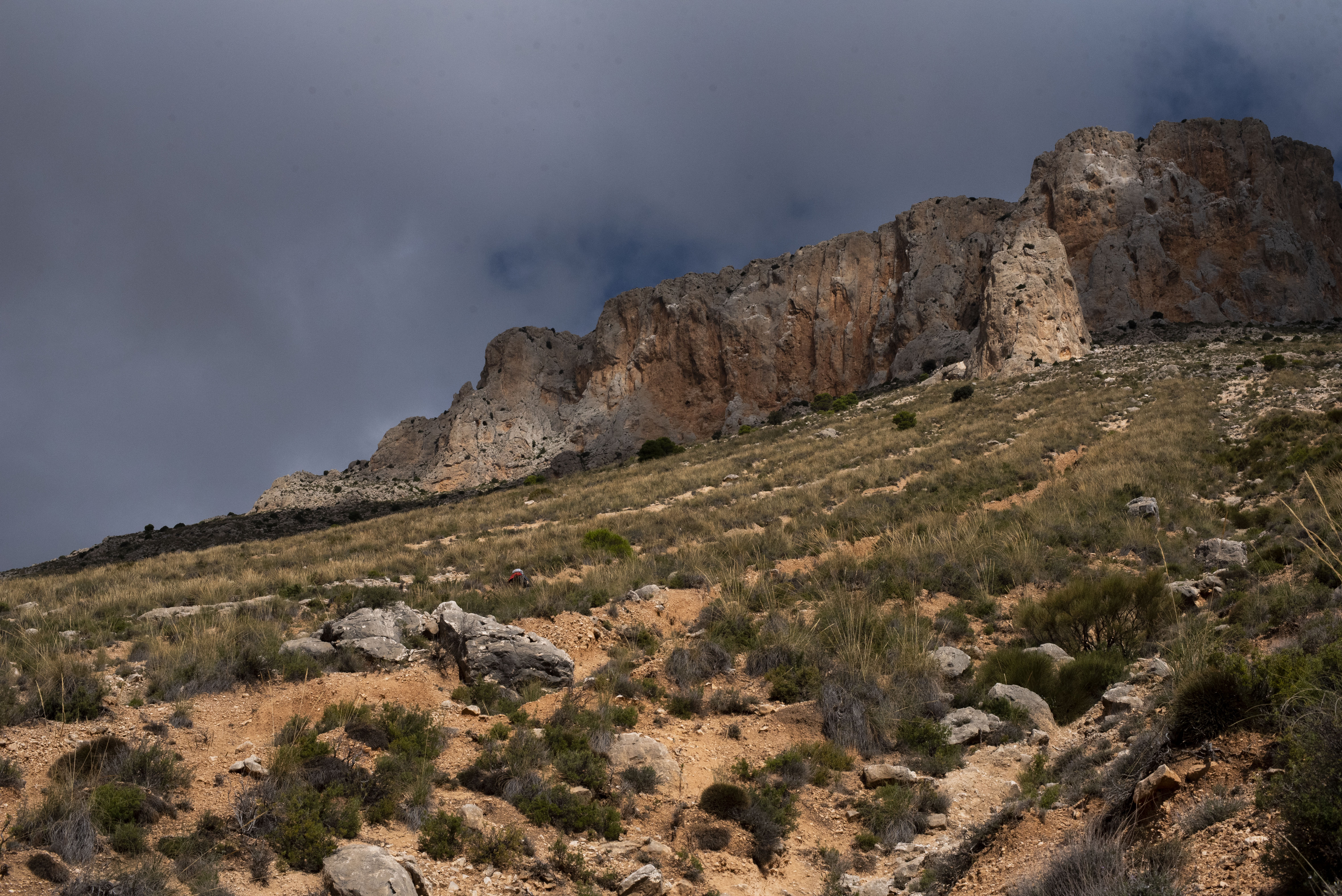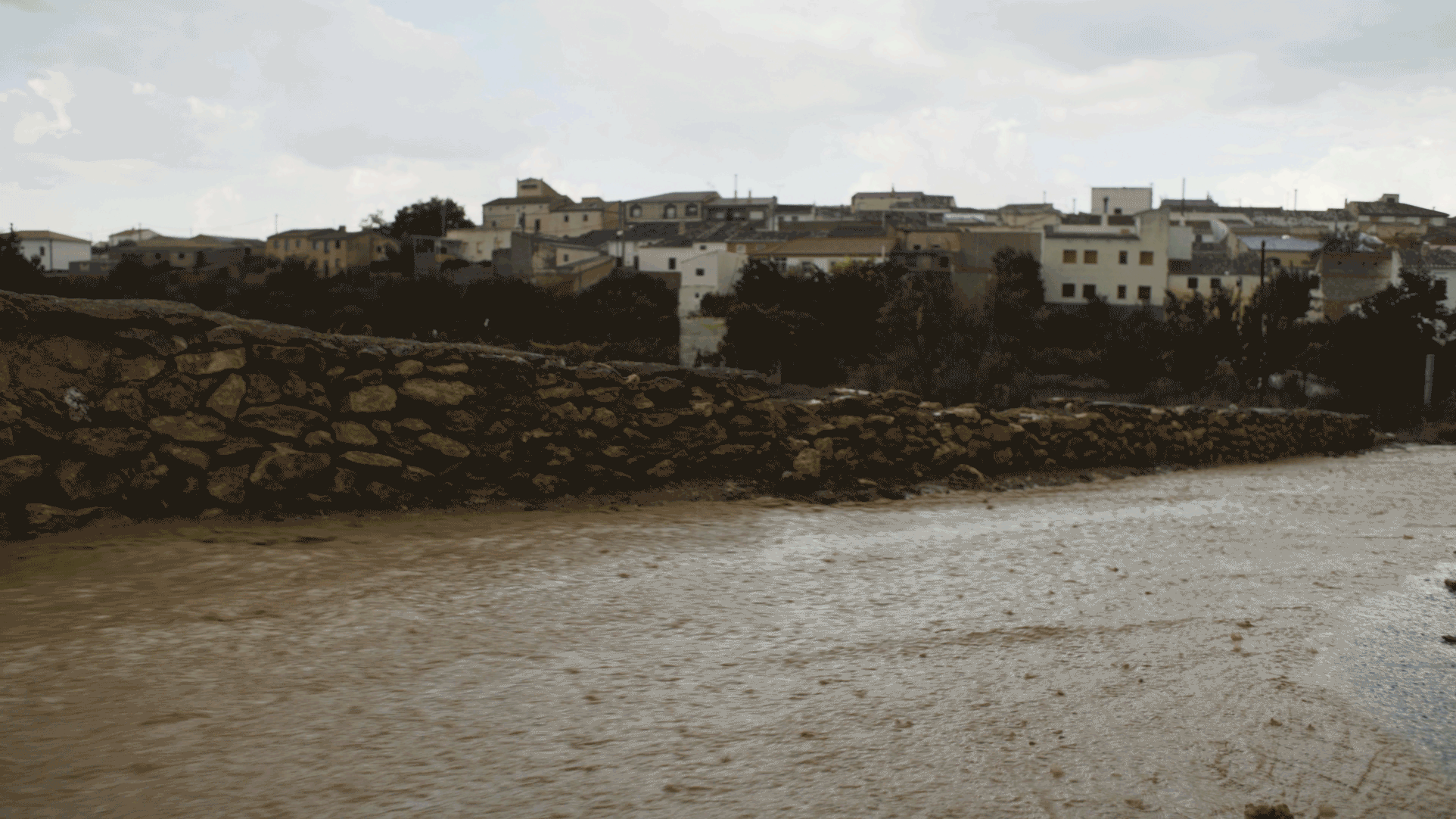 With no trees on mountains, rain turns the earth muddy and washes it off, causing floods.
2 - Organic agriculture
On a European level, Spain is the country with most farming territory dedicated to organic agriculture. But that is not enough.
Around two million hectares, around 13% of Spain's arable lands, are organic farms. Nevertheless, an estimated 60% of their food production is exported to northern Europe.
"Spain is only slowly starting to consume organic products", Miguel Ángel told us. As co-founder of Alvelal, he is convinced that with time, more people all over the world will demand these kind of products.
As demand grows and with farmers seeing their soils become infertile, Miguel is convinced that soon everyone will recognize that there is no alternative to organic farming.
But switching to ecological agriculture practices is not easy. Farmers need to invest money into new technology. Without the help of pesticides, keeping crops alive is labour-intensive.
"Organic agriculture means that you need to adapt to nature's will", Miguel Ángel says. "It takes more of your time but the benefits are also bigger - for people and nature".
"We will still need some kind of industrial agriculture in the future", he agrees, "because we need to feed the world. But it can be done better than how we are currently doing it".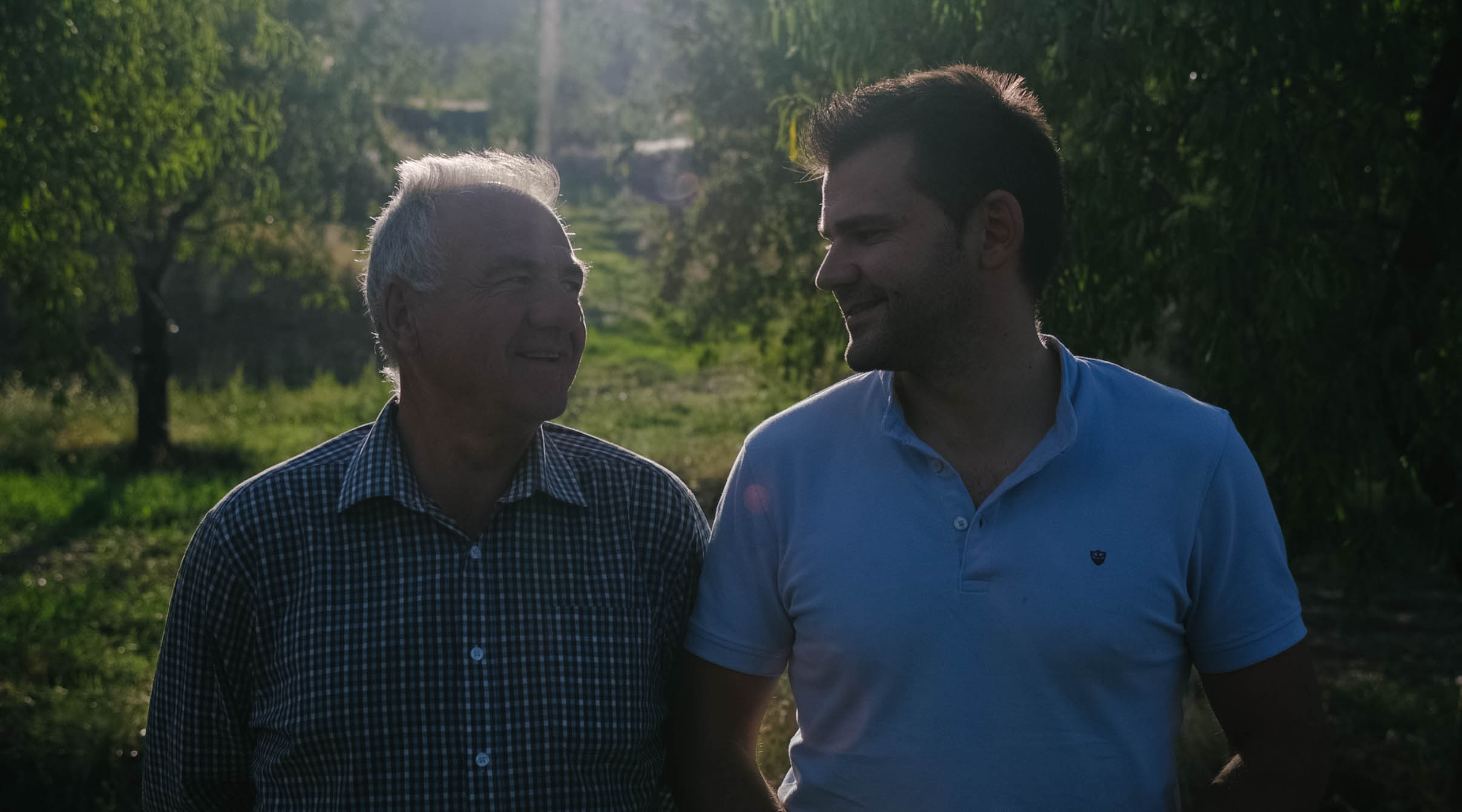 Miguel (right) convinced his father (left) to turn to organic farming practices.
3 - A farmer's place in the world
Small-scale farmers provide 70% of the world's food. Yet it is estimated that by 2050, that same percentage of the world's population will live in cities. Following this trend, much of rural Spain is becoming critically depopulated.
"Us small farmers and society as a whole need to see ourselves again as what we are: managers of the world's soils", Cristóbal says. He is president of Alvelal and he is convinced that the change they are making can only last if the world recognises the importance of farmers.
"We must reclaim the dignity of working the land", he says. That is why Alvelal also puts a lot of effort into attracting younger generations to come work in rural areas.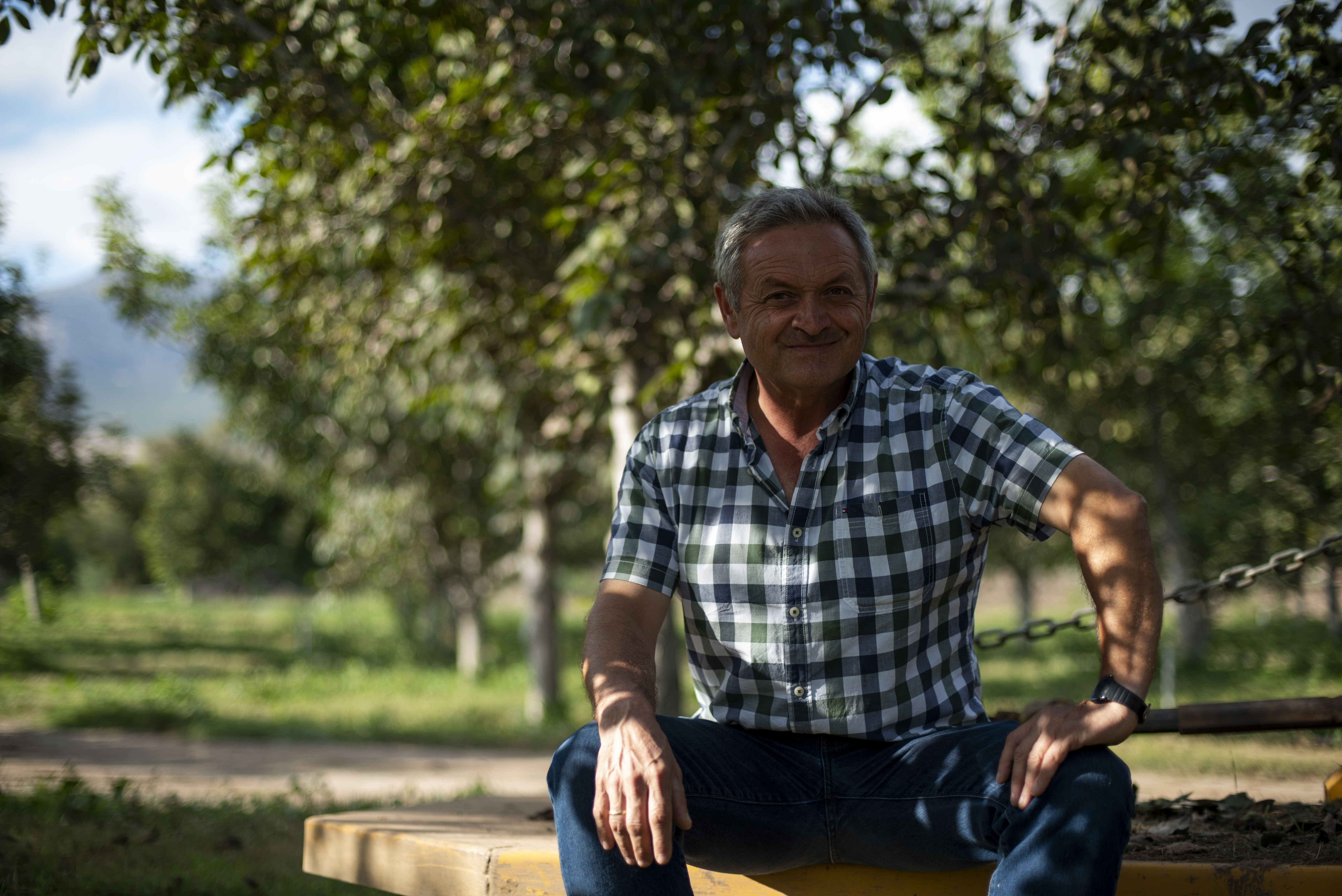 Cristóbal (first picture), president of Alvelal.
Belén and Leo are Alvelal's proud examples. Both in their late twenties, they still feel stigmatised by society for choosing to work in the rural sector despite their academic careers.
They nevertheless both remain determined to protect their landscapes and to save their region from depopulation. They see themselves as farmer-entrepreneurs who, with academic studies under their belts, have the capacity to marry the two worlds they come from: the rural and the urbanite.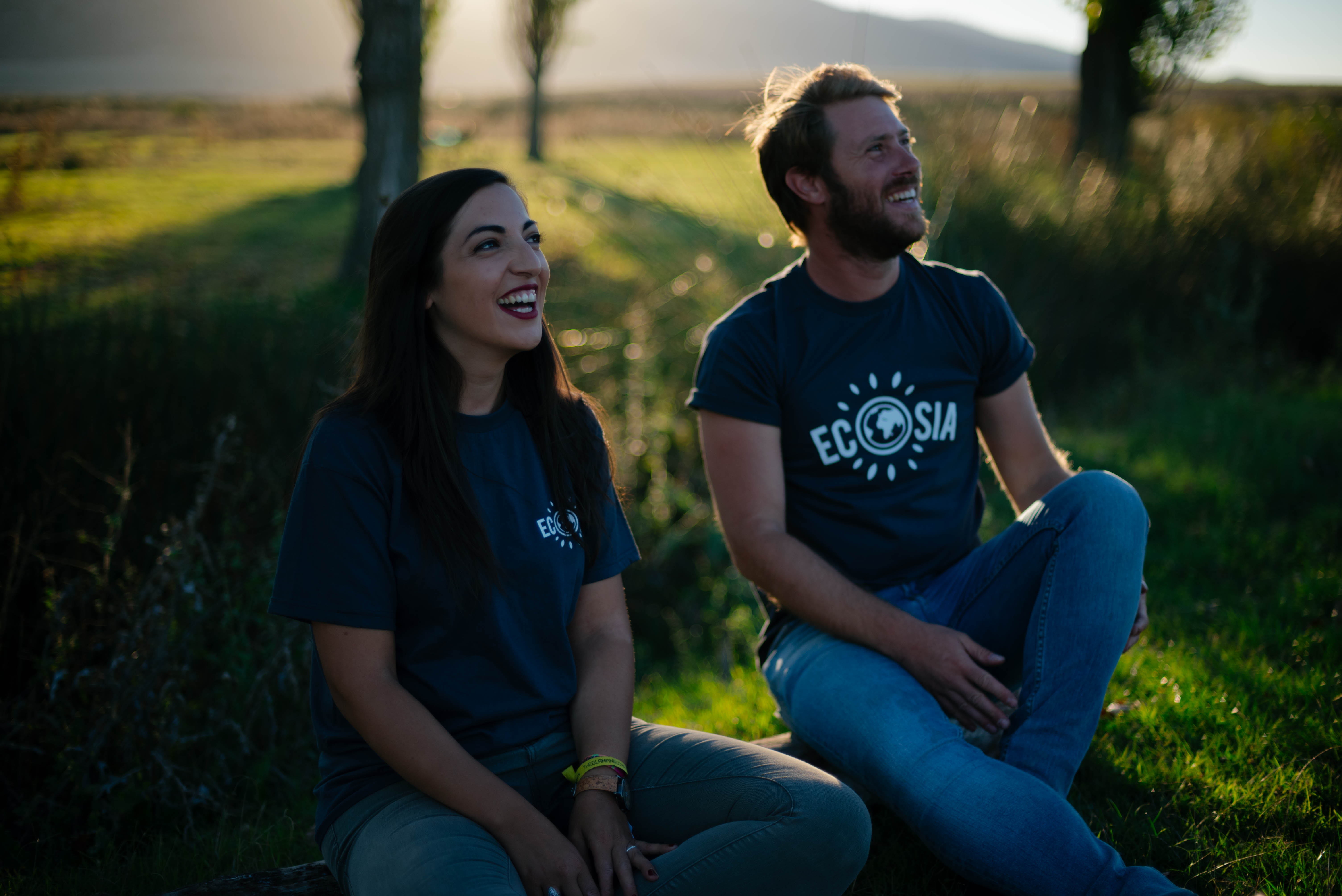 Belén and Leo are the youngest members of Alvelal.
Spain's race against desertification feels like an eerie premonition of what the entire world is heading towards. It is undoubtedly an instance of what other less economically-privileged nations have already been suffering for decades.
The climate knows no borders. What is true for Spain is true for the world as a whole. Our agriculture needs fixing because our current system has already depleted around 24% of the planet's soils.
Thank you, Ecosians, for supporting these solutions with your searches. Spread the word, stay informed and never give up.