A lot of you have been asking how they can support beyond just searching. To give you an opportunity to help plant more trees, and to offer an alternative to the consumption madness of the holiday season, we've launched a limited time pop-up shop where you can buy Ecosia trees! For yourself, a loved one, or just for the planet.
Let's be honest. Most of us have enough stuff. I own two pairs of headphones despite being in possession of only two ears. It's hard to restrain your inner consumer when ads constantly remind you about shiny this, new that, ground-breaking whatever.
This situation isn't good for our planet's limited resources — and it's not great for us, either. The serotonin boost we get from buying things we don't really need is real, but it tends to be short-lived. And it's often followed by regret. We want our lives to amount to more than consuming goods and producing garbage. We want to make a positive difference.
This is why we're launching Ecosia's planting pop-up! It's an online store, but all you can buy is a better future.
Here's how it works: first, pick the items that are closest to your heart. You can choose between trees to protect wildlife, trees to tackle climate change, and trees to fight hunger. After completing your purchase, we'll email you a beautiful (and printable) certificate that highlights your cause and your number of trees. Whether you buy trees for yourself, your planet, or a loved one, they'll make a meaningful difference for many years to come.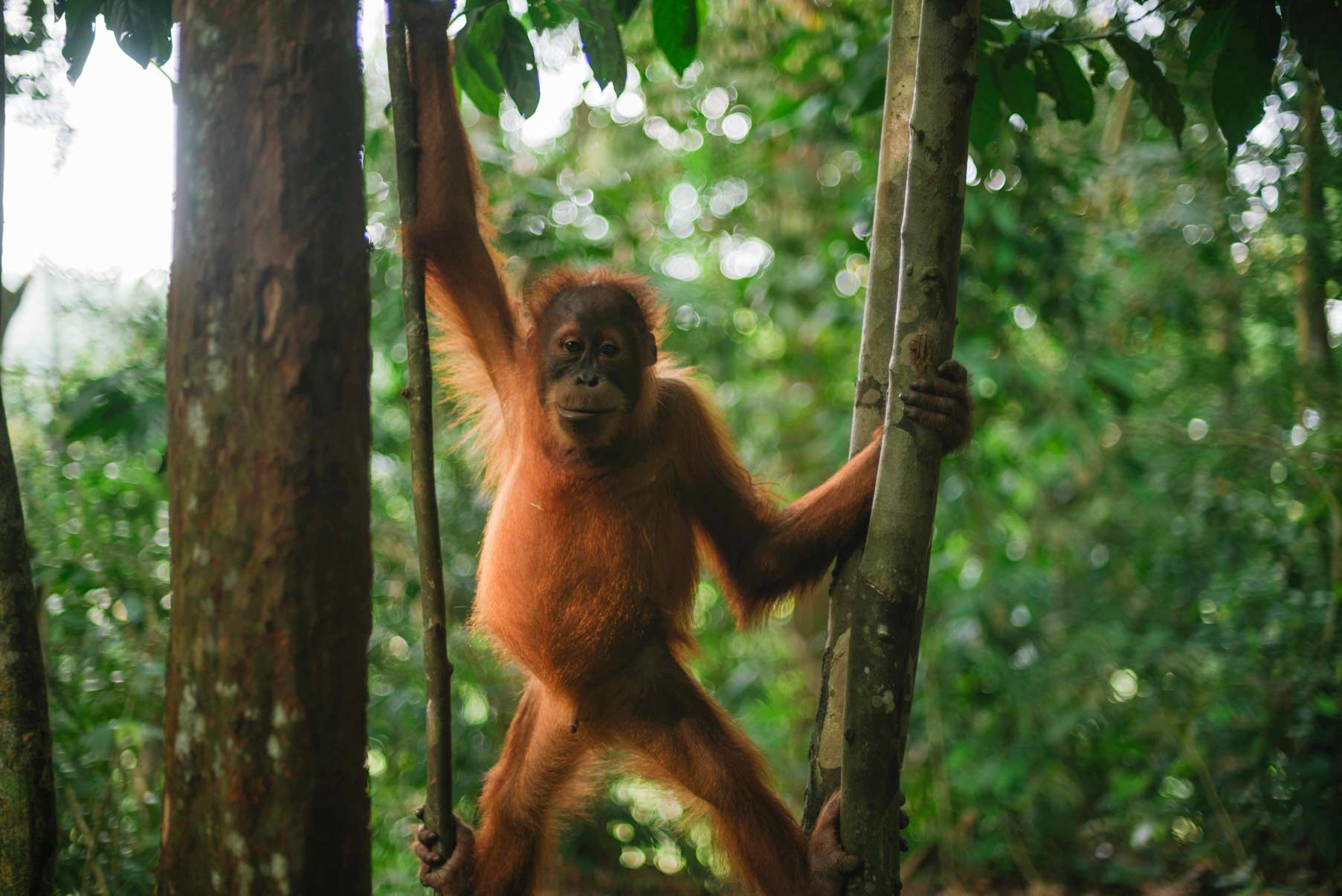 Trees to protect wildlife

The trees we plant to protect wildlife restore habitats around the world. In Uganda, where we work with the Jane Goodall Institute, we plant trees to connect remaining forest patches. This lets chimpanzees travel from one forest to the next without crossing human territory. In Indonesia, we work with indigenous communities to protect the critically endangered Sumatran orangutan by turning old palm oil plantations into diverse forests again. The trees we plant in India, meanwhile, provide a growing home for elephants and tigers. Buy some trees to protect wildlife today – it's the perfect gift, according to animals.
Trees to tackle climate change

Limiting the rise in global temperature to less than 2°C over the preindustrial baseline is the defining challenge of our generation. And we can't meet this challenge without trees. Our rainforest trees in Brazil and Peru are restoring the Earth's lungs, while our mangroves in Madagascar count among the most carbon-rich environments on the planet. And diverse, native forests – the kind Ecosia plants – have many additional benefits. They increase soil fertility and restore the water cycle. They might be the most eco-friendly gift, ever.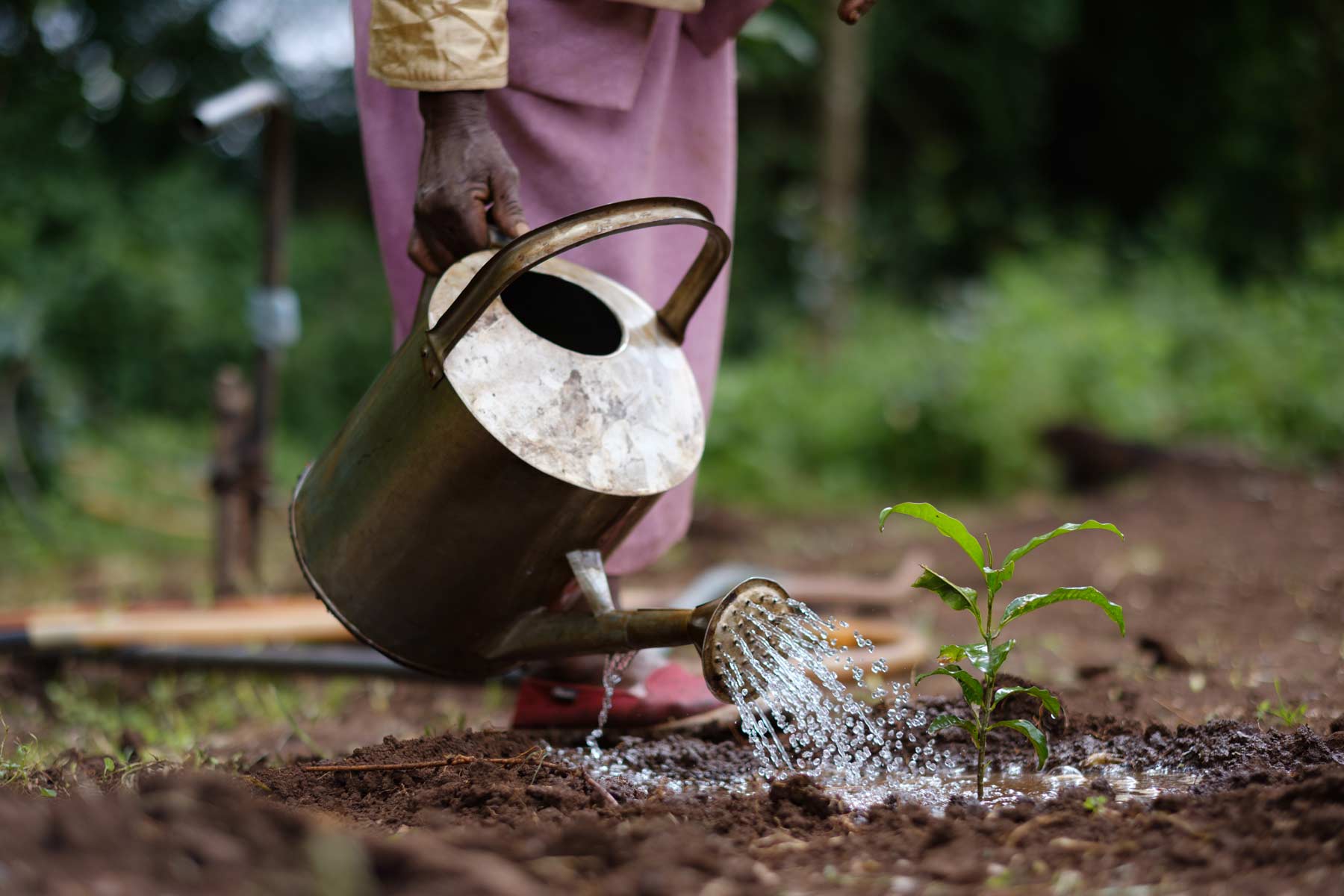 Trees to fight hunger

Warmer temperatures and irregular rainfall often lead to insufficient yields and consequently to malnutrition. Planting trees on and around farms is one of the best and most sustainable ways of fighting hunger. Trees don't just provide fruit and nuts, they also create a cooler microclimate and provide shade, which protects crops in the dry season. They attract rain and restore nutrients to the soil. Thanks to trees, smallholder farmers often end up producing more than their family needs, and can sell their surplus. In Senegal, our trees have increased people's income by an average of 400% — and we had similar successes in Morocco, Nicaragua and Ethiopia. This additional income helps families cover essentials such as school fees and medical bills. Malnutrition shouldn't exist, and it doesn't have to: buy trees to fight hunger today!
The gift that says: I care

Whichever cause you choose, you can rest assured that you're buying something truly useful and needed. If you have any questions about Ecosia's planting pop-up, check out our FAQ. And follow us on Instagram, Twitter, Facebook, and Youtube for regular updates on how our trees are changing lives and ecosystems. Happy holidays!