At Ecosia, we plant trees where they have the biggest impact.
Ecosia's philosophy has always been to plant trees where they are needed the most. From wildlife corridors in Brazil to forest gardens in Senegal, we've planted millions of trees in critically endangered biodiversity hotspots all over the world.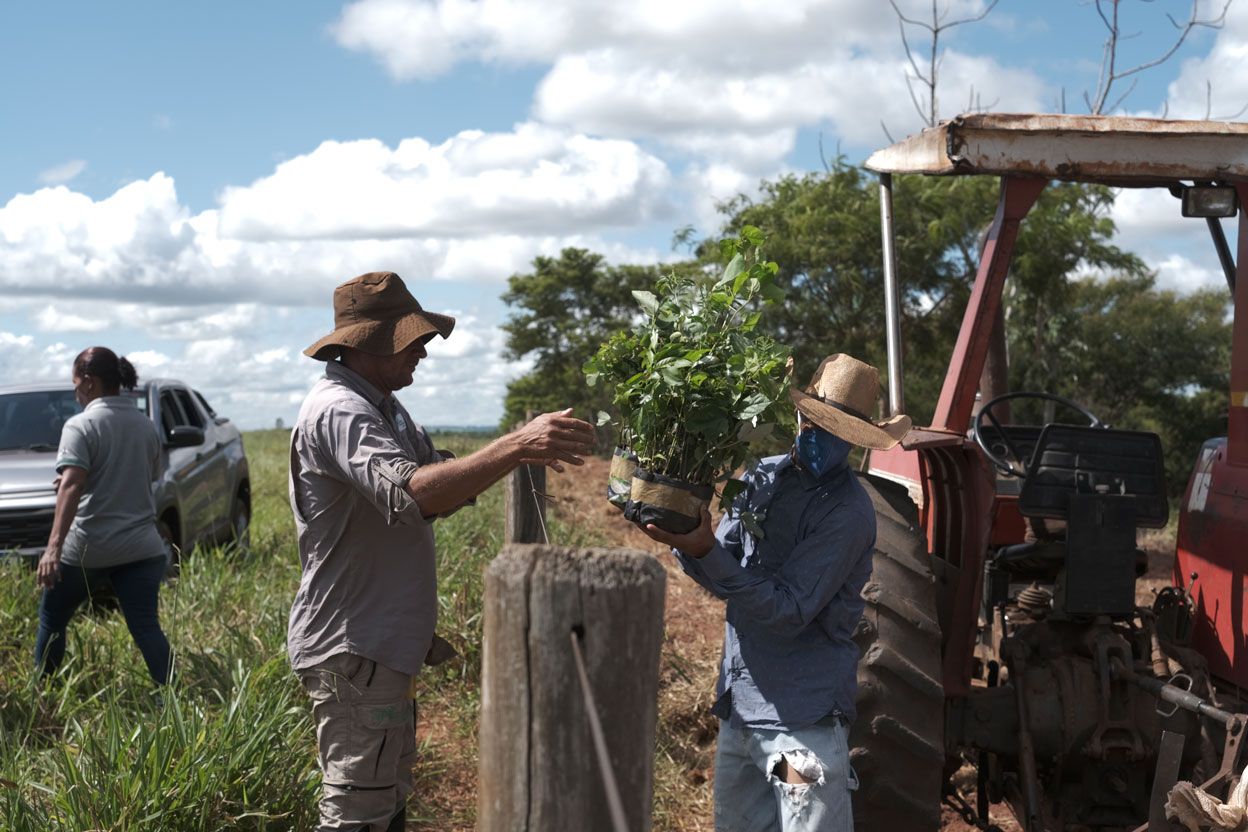 Today, we're expanding that definition by foraying into a new kind of work: urban tree equity. The events of the past few years — be it the pandemic, wildfires, or racial injustice — have taught us that we must think about trees not only from the perspective of environmental conservation, but also from the perspective of human need and socio-economic impact.
In urban areas where access to green space is often inequitably distributed, it is usually historically disinvested neighborhoods and communities of color that lose out on the benefits of trees. These benefits range from space for rest and relaxation, to life-saving services such as shelter from heat, filtration of polluted air, and cleansing of water.
In the United States, a discriminatory practice known as "redlining" excluded certain neighborhoods from economic investment, based on their racial makeup. Redlining was practiced as recently as the 1970s, and is largely the reason why a map of Amercia's tree canopy cover today is also a direct map of its unequal wealth and racial makeup. Without the ecosystem services provided by trees, historically redlined neighborhoods are bound to continue suffering inequitable outcomes in terms of infrastructure, ecosystem services, and health.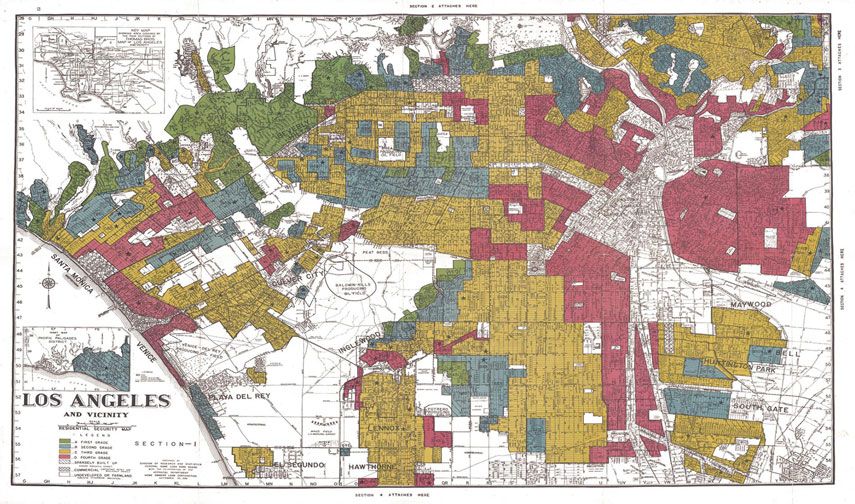 That's why we're excited to announce a new partnership with City Plants, a non-profit organization that works with community groups, residents, and businesses to coordinate tree planting and care in Los Angeles. Together, we will be planting 5,000 trees throughout Los Angeles to support the greening of low canopy, heat vulnerable, and historically redlined neighborhoods.
These trees will be planted both through Ecosia's investment into the Griffith Park Commonwealth Tree Nursery run by City Plants, as well as City Plant's bilingual Tree Ambassador Program. The nursery will empower the local community by employing youth and developing a green workforce program, whereas the city-wide Tree Ambassador Program will provide on-the-ground, community-centered support to residents in low canopy areas of the city.
In addition to City Plants, these programs are made possible and supported by various City of Los Angeles partners, including the LA Department of Water and Power, the Department of Recreation and Parks, the U.S. Forest Service, and the LA Conservation Corps.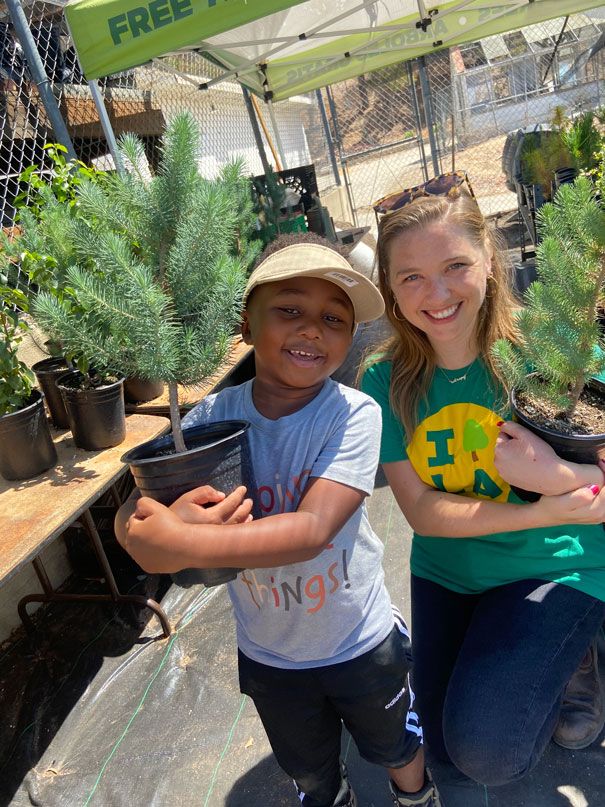 At Ecosia, we recognize that urban tree planting is distinctly different from the large-scale conservation work that has made up much of our tree-planting portfolio to date. While urban projects typically consist of fewer trees, the impact of a single tree must be considered not only from an environmental perspective, but also from a human and socio-economic perspective.
In stepping into this work, we recognize that we have much to learn, especially from those who have been doing it for far longer. However, our core planting philosophy remains the same. We will continue to monitor and track the urban trees that we plant. We will continue to prioritize the planting of native and climate-adapted species. Most importantly, we will continue to lean on the planting partners and communities who guide our work, and who make all of this possible.

And of course, we are inviting all Ecosia users to join us on this journey! Ecosia searches have helped this project come to life, but if you'd like to help support urban tree equity more directly, you can now sponsor nursery saplings from the Griffith Park Commonwealth Nursery through Ecosia's Tree Store. The nursery's green workforce development program grows climate-adapted trees for the region, which will be planted across the city in low canopy neighborhoods in support of urban tree equity.

We want to thank you all for supporting Ecosia's work, and thank the communities of Los Angeles for allowing us to be a part of their narrative. We look forward to growing a new story, one tree at a time.