Last month, we announced our first urban tree equity project in Los Angeles. During that time, we learned a lot: about the differences between large-scale conservation work and urban reforestation, about the historical and racially discriminatory redlining practices that are responsible for much of America's inequitable tree cover, and about what it means to work with communities and partners to envision a different reality.
Building on what we learned, we are excited to announce a second urban tree equity project. We are teaming up with Chicago-based conservation nonprofit Openlands to support a green workforce training program for high school students in Chicago's Southwest Side. Together with Brighton Neighborhood Park Council, a local grassroots organization that supports racial justice and capacity building within Chicago's Brighton Park area, Openlands will create a Tree Ambassador Program for local students at Chicago's Kelly High School. Participating ambassadors at the self-named "Truffala Club'' will be trained to plant, monitor, and tend to urban trees. In addition, Truffala Club members will create bilingual outreach materials, and mobilize fellow community members to take action on climate justice issues.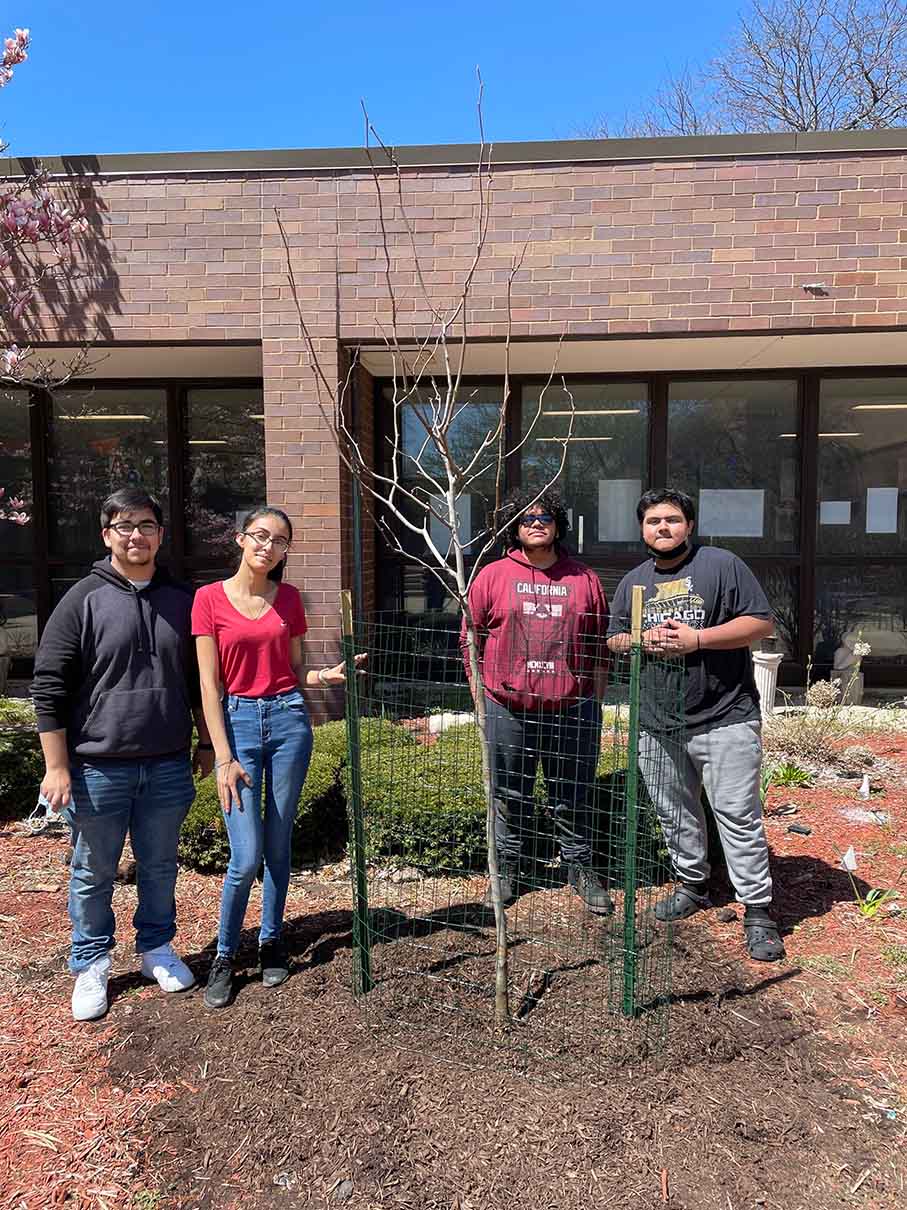 This work is part of Openland's Priority Engagement Program, in which Openlands partners with community-based organizations in Chicago neighborhoods with below average tree canopy cover of 8-15%. This includes neighborhoods such as Archer Heights, Chicago Lawn, West Elsdon, and Brighton Park — the latter of which is where Brighton Neighborhood Park Council is based, and where the Tree Ambassador program is being launched. 72% of residents in these locales are low-to-moderate income Hispanic and immigrant families — a reflection of the inequitable distribution of resources and green space. Without trees, and with heat waves and intensifying storms on the rise, these communities are at risk of suffering disproportionate impacts from climate change.
Funding from your searches will not only provide Openlands and Brighton Park Neighborhood Council with direct financial support for capacity building, ambassador stipends, and programmatic needs, but also fund the planting of ten additional street trees in Chicago's low canopy neighborhoods. While we recognize that many more trees and many more helping hands are needed before a city can be transformed, we are honored to have a role to play. Most of all, we are grateful to Openlands, Brighton Park Neighborhood Council, and the communities of Southwest Chicago for leading by example, and for inviting us to be a part of their journey. Here's to upward and onward, one tree at a time!