The news cycle is operating at warp speed. Our attention is hurried from one breaking sensation to the next. Inevitably, we forget what happened two, three years ago. We forget, for instance, that 2018 was a difficult year for forests in the Pacific Northwest of the United States.
So here's a reminder: the fires that year broke records. In Oregon, they torched an area the size of Rhode Island, and claimed more than 4,000 homes, including affordable housing for already low-resourced communities.
The Terwilliger Fire, in the South Fork McKenzie Basin, was particularly destructive. It got out of control and burned 11,555 acres of forest around Cougar Reservoir, which is home to rare cold-water fish like cutthroat trout, salmon and bull trout. It cost $40 million to fight.
Even today, the area remains hardly recognizable. The migratory birds whose song used to echo through the conifer forest have not returned. Rare, old-growth-loving species like the red tree vole and the clouded salamander are conspicuously absent. The 2018 fire was too severe for the forest to return by itself, without help.
But help is here. Thanks to your searches, we are now able to restore wildfire affected regions on the West Coast of the United States. We are teaming up with American Forests, the oldest national nonprofit conservation organization in the U.S., and an expert in restoring forests affected by wildfires. Together, we have planted 13,000 trees in Oregon's West Cascades. Accounting for normal rates of survival, we expect 9,750 of the trees we plant in Terwilliger to still be healthy and growing after three years, so that's the number of trees we're adding to our tree counter.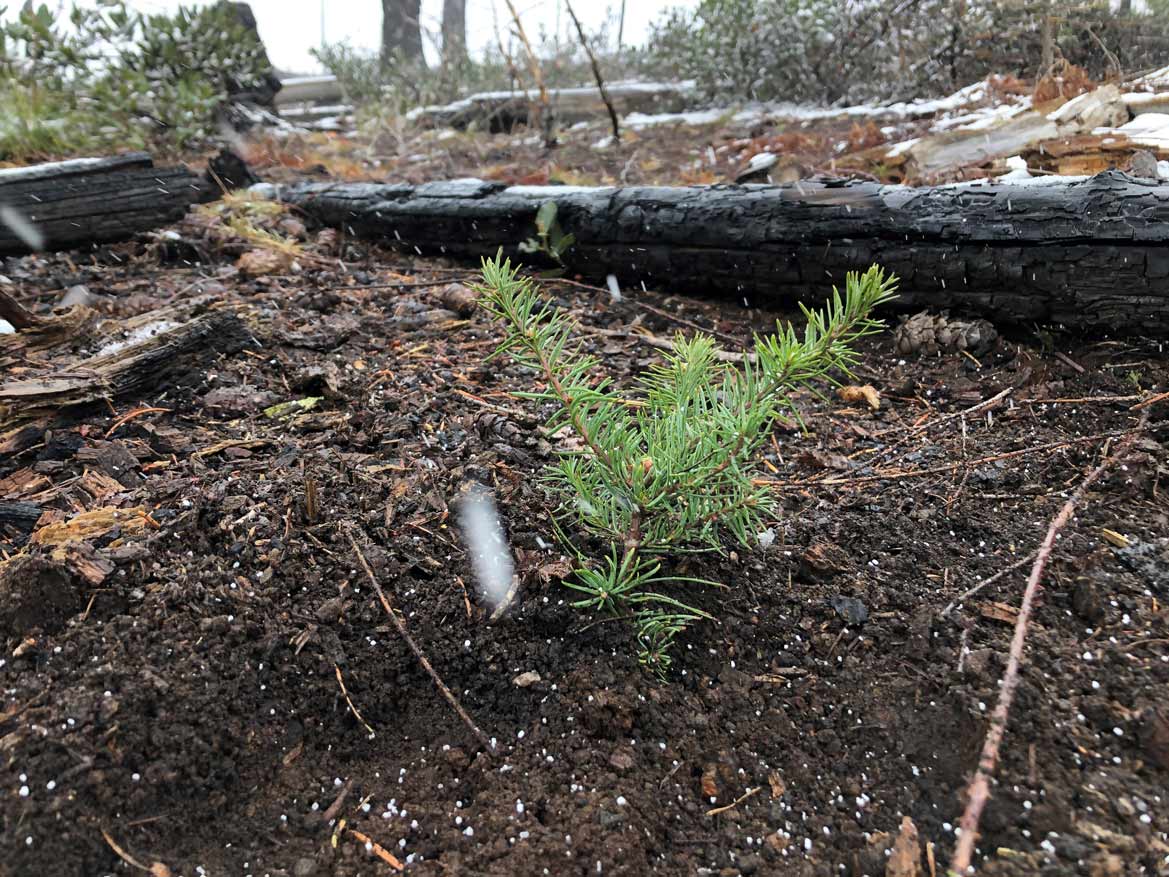 As always, we're planting a diverse range of local species. Soon, the fire scar will be overshadowed by douglas-fir, western red cedar, incense cedar, western white pine and sugar pine. The saplings tend to grow fast in this area, and sugar pines, which we've planted in slightly higher proportion, are particularly resilient against rising temperatures. And to prevent future wildfires from jumping from one tree's crown to the next, our reforestation partner has planted the saplings far apart and in varying densities.
Wildfires are daunting. As climate change intensifies, the wildfires on the West Coast are sadly expected to continue, or even worsen this year. And while we can't stop natural disasters altogether, we can leverage the power of your searches to replant what was lost, and to protect what is regrowing. One tree at a time.