Jéssica, a Brazilian software developer at Ecosia, visits our reforestation project in her home country. In this episode of the Ecosia podcast, she tells the story of how her climate anxiety was transformed:
And here's her story in writing:
I was born in a noisy city. In Fortaleza, Brazil, buildings, cars and buses compete for space. But I was lucky. The beach was nearby. And I was able to connect to nature despite the commotion of everyday life. The sun rises and the twilight comes, even in the most urban neighborhoods.
After studying computer science, I moved to Berlin. While I was enjoying the city, the people, the experiences, something essential was missing. I did not feel that my work as a developer had much social meaning, or impact.
This changed when I started working at Ecosia. I didn't just meet inspiring people from many different backgrounds. I also knew that my contribution to improving the tree-planting search engine had a measurable, significant impact.
Every Ecosia employee can visit one of the company's reforestation projects around the world. I chose to go back home to Brazil. Together with Pieter, Ecosia's chief tree-planting officer, I travelled through the states of Minas Gerais, Rio de Janeiro and São Paulo.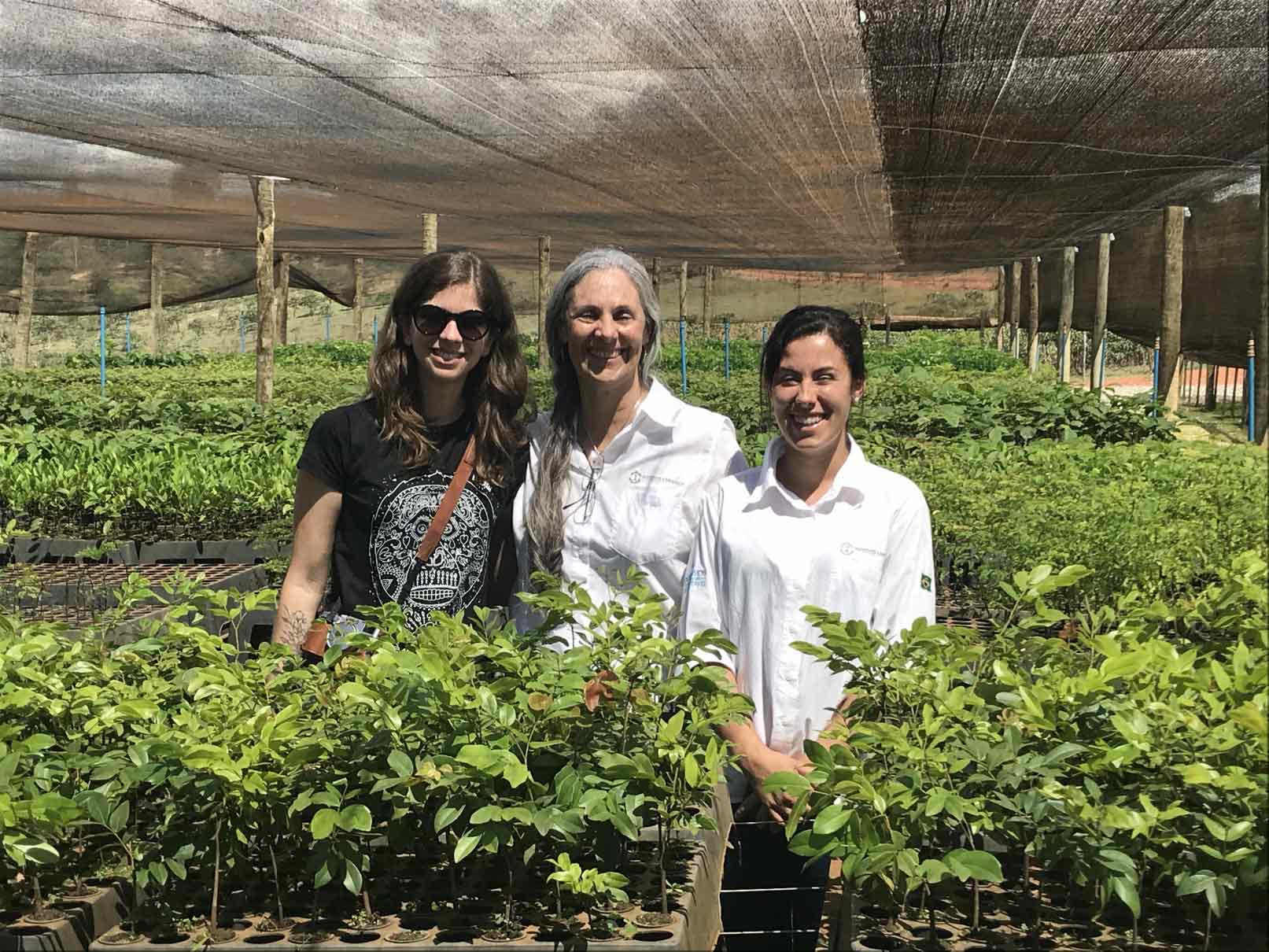 I was struck by the diversity of the work I saw. Some of the projects aim to restore watersheds, others reconnect remaining forest patches, while others still explore agroforestry.
Meeting the communities involved in the tree planting was another highlight of the trip. I met people who had restructured their entire life to start a tree nursery. I will never forget how happy and proud they were of their work. I met people who came up with creative and ingenious ways to make tree planting more efficient. I met women who seemed so empowered, coordinating nurseries and managing their own agroforestry systems. And I met people who put their heart and soul into environmental education. They inspire and sustain me to this day.
I was also able to reconnect with my home by seeing a completely new side of it. I used to experience Brazil mainly as an urban place. During the trip, however, I got to know the diversity of Brazil's landscapes. And I met fierce environmentalists who are protecting these landscapes, despite Bolsonaro's policies.
I've now returned to my daily life in Berlin. But things are different. When I write code for Ecosia, I no longer just think about technology. I also remember the smiles of those who are restoring what so many have abandoned.