Your Ecosia searches are now planting trees throughout Tanzania. They are taking root around the capital, in the Usambara mountains, and in the Southern Highlands, between the eastern and western arms of Africa's Great Rift Valley.
Why is Ecosia planting trees in Tanzania?
Tanzania is home to an incredible array of landscapes. In fact, it's one of the most biodiverse countries in the world – thousands of species are found nowhere else on earth. We cannot afford to lose them. But we will, unless we take action. Tanzanian forests are increasingly threatened by fuelwood collection, the timber industry, and commercial agriculture.

Ecosia's plan against deforestation in Tanzania
Today, we're launching three projects across Tanzania. They all grow and protect trees by working with smallholder farmers, but each has a unique approach.
In the Southern Highlands, primarily around Mount Rungwe and the Njombe forests, we work with WCS. The 124-year-old non-profit has been planting millions of trees in this region, and has come up with a formula that works.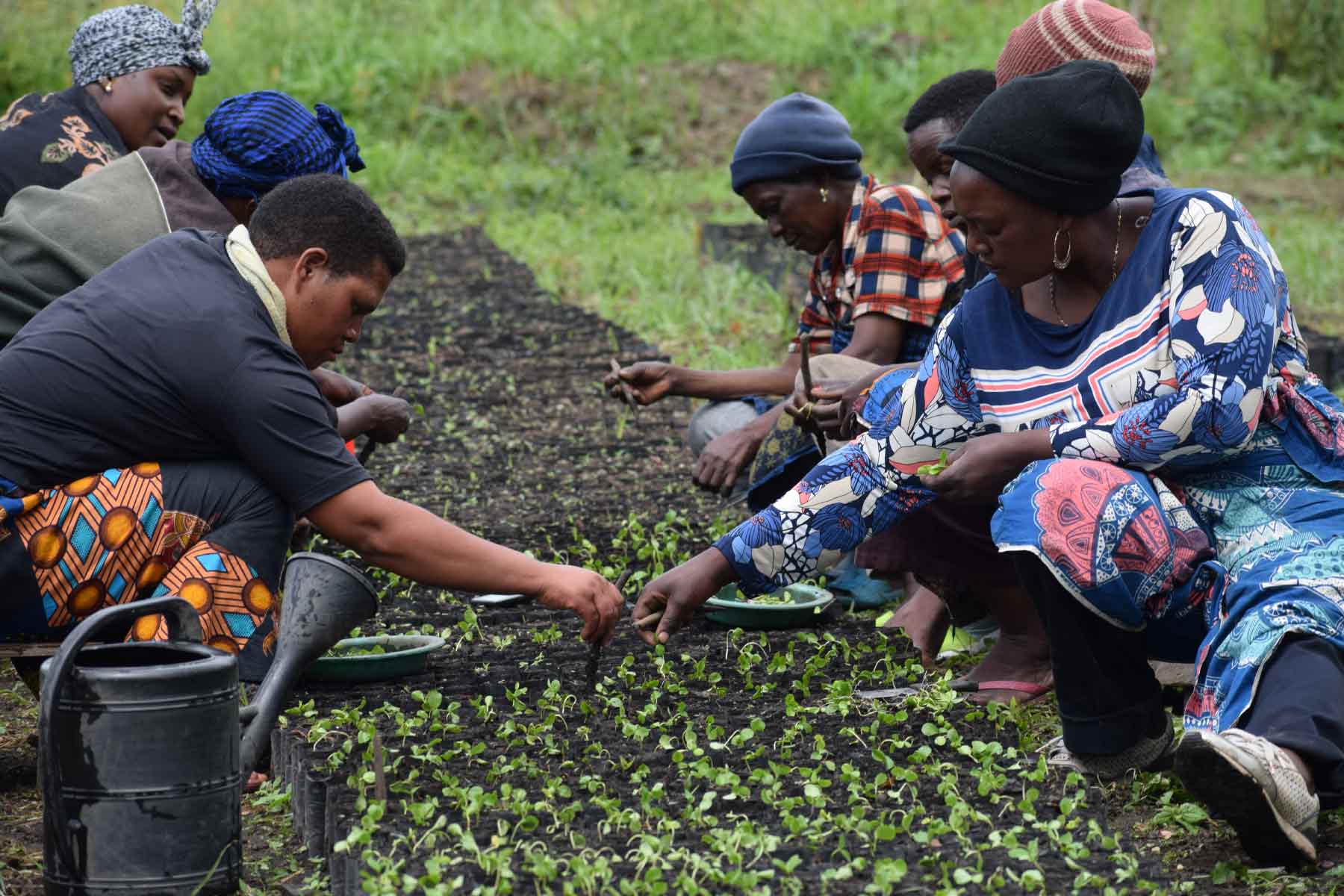 In nature reserves, we'll plant native trees to protect wildlife and preserve critical water sources. On farmland, we'll plant native fruit trees that enrich the soil. And we'll plant woodlots around villages, so people no longer have to cut down ancient forests for their firewood and timber.
These trees will be a living sanctuary for wildlife. They will grow among leopards and chameleons, the Abbott's duiker and the Rungwe galago. And they will shelter the kipunji monkey, a species discovered by WCS in 2005.
"Engaging people in restoration, as we can through this collaboration with Ecosia, helps us raise awareness of the importance of forests and build consensus for conservation."
– Tim Rayden, WCS's Conservation Science and Solutions Program
Around the capital, meanwhile, we're working with the LEAD foundation to grow trees on fields. Instead of planting saplings, this project uses a technique called Farmer Managed Natural Regeneration, or FMNR. By pruning existing shrubs, farmers can increase the number of trees on their field at virtually no cost. These trees, in turn, increase soil fertility and crop production. They also make the fields more resilient against floods, storms and heat.
In each village, we're training one or two farmers on how to bring trees back by applying the FMNR technique. After applying what they've learned, they train their neighbors, for which they get a small financial reward. This method allows us to scale the impact of your searches. 200,000 trees will be brought back by the farmers we're training. But since they train their colleagues, too, we're expecting to see up to 1.2 million trees come back.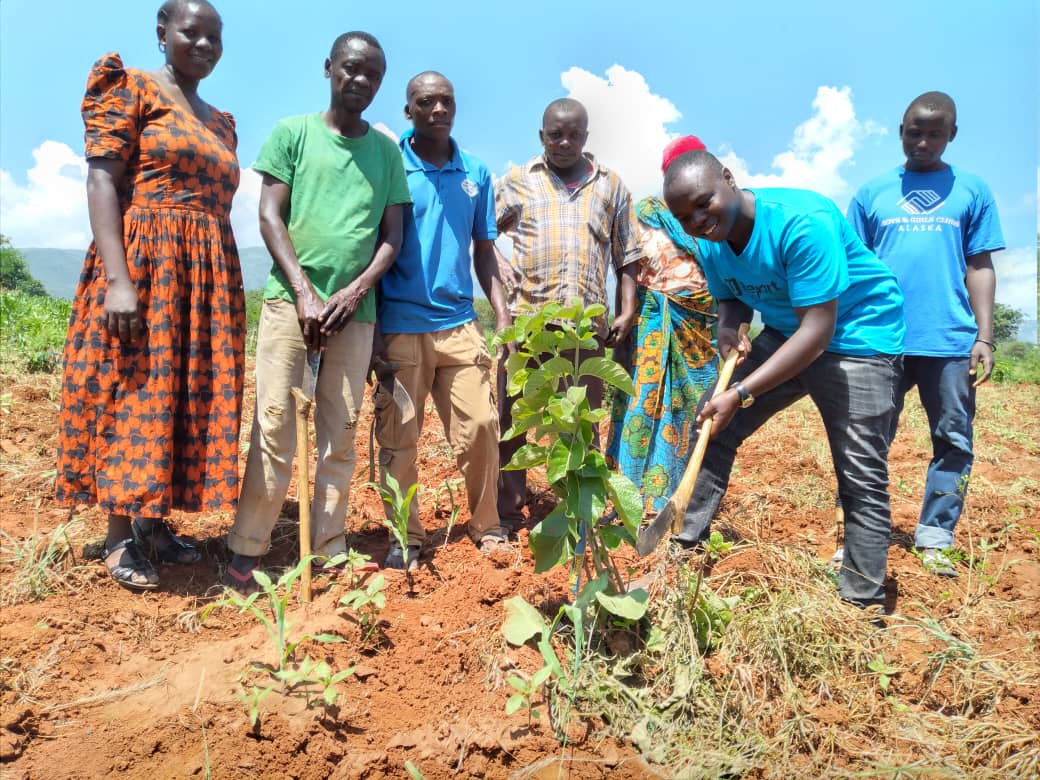 Finally, in the Usambara mountains, we're planting trees around wells. Our partner, Kijani Pamoja, will monitor every single tree they plant for three years using a specialized app. Every time a farmer monitors a tree, they receive a micropayment. This is an experimental method, so we're only planting 5000 trees for now. But if this works, it could change the entire reforestation industry.
We believe that this trinity of reforestation projects, each unique in their approach, will make a real difference in Tanzania. Thanks for planting with us.