We live in uncertain times. Planning ahead can seem futile. As the climate crisis goes from bad to worse, we are anxious because we no longer feel in control of our own future.
Psychologists have coined a term for this very real uneasiness connected to the environmental crisis: climate anxiety.
When the pandemic hit in early 2020 those feelings only intensified. Despite decades of warnings by scientists that a crumbling environment would one day turn life as we know it upside down, we were all caught by surprise.
Heck, even here at Ecosia, in an outburst of optimism after 2019 had been characterized by a wave of climate activism, we called for 2020 to be the year of the forest.
And despite all the pain the world went through, Ecosians did actually turn this into the year of the forest.
A pandemic notwithstanding, you still reached the 100 millionth planted tree on schedule, further helping to restore ancient rainforest in Australia or forest corridors in Madagascar and Brazil.
Yes, 2020 also hit Ecosia financially, which is why we have temporarily slowed down our tree counter until we have fully recovered. But this year you also helped us finance 37 million trees in total.
Thanks to your ongoing support, in 2020 we have grown our tree-planting team to five people and we joined forces with an additional seven planting projects across the globe.
Forests take time to grow, nature regenerates at its own pace. In a year like 2020 where everything seems to be dismantling quickly, it is more important than ever that we don't lose focus of our long-term goal of a green, socially just world.
Showing up in emergencies is important, and you have done that plenty of times at Ecosia. But showing up consistently is what is making the real difference.
That's why, although nobody knows what 2021 will bring, we do know that whatever that is, you will do what you always do: you will show up.
To plant trees, to support communities, to spread the word for a new, regenerative world.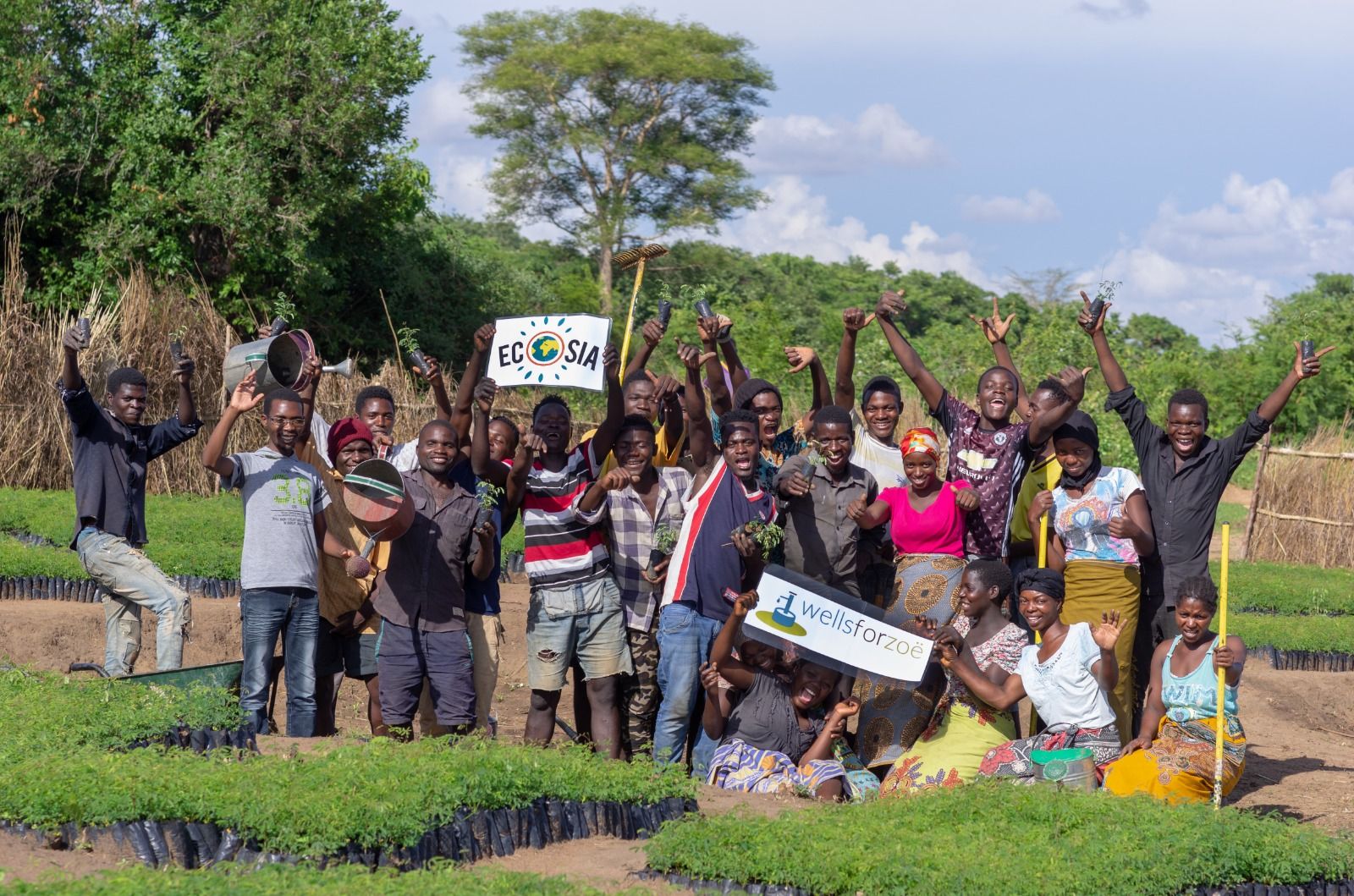 Header image by Kalima und Sylvain at Foodorama: worldfoodorama.com