On Thursday, January 23, all Ecosia searches will plant trees in Australia. We will use 100% of our profits to help regenerate the country's ecosystem by planting native, subtropical trees in the Byron Bay area, which is a biodiversity hotspot that has been badly affected by wildfires. With your help, we can plant trees that clean the air, bring down temperatures, support biodiversity, and attract rain in Australia.
What's happening in Australia?
An area the size of South Korea has gone up in smoke since September. That's 50% more than what burnt in the Amazon last year. 27 people have lost their lives, more than 2300 homes have been destroyed, and a billion animals have been burned or choked to death. Some species are even feared to be extinct. The air quality is also terrible: last week, Melbourne's air quality was deemed "the worst in the world".
Bushfires occur every year in Australia, but not at this scale. Heatwaves and droughts caused by climate change have made these fires much, much worse. In short, we're facing a man-made crisis at an unprecedented scale. Australia is the living example of what happens when governments don't take environmental action.
What is Ecosia doing about the bushfires in Australia?
On Thursday, we'll use the revenue from your web searches to kickstart a crucial reforestation project in northern New South Wales. To do so, we've teamed up with a local NGO called ReForest Now. We have long-term plans for working in Australia, but need your help on Thursday to make this project a reality as soon as possible.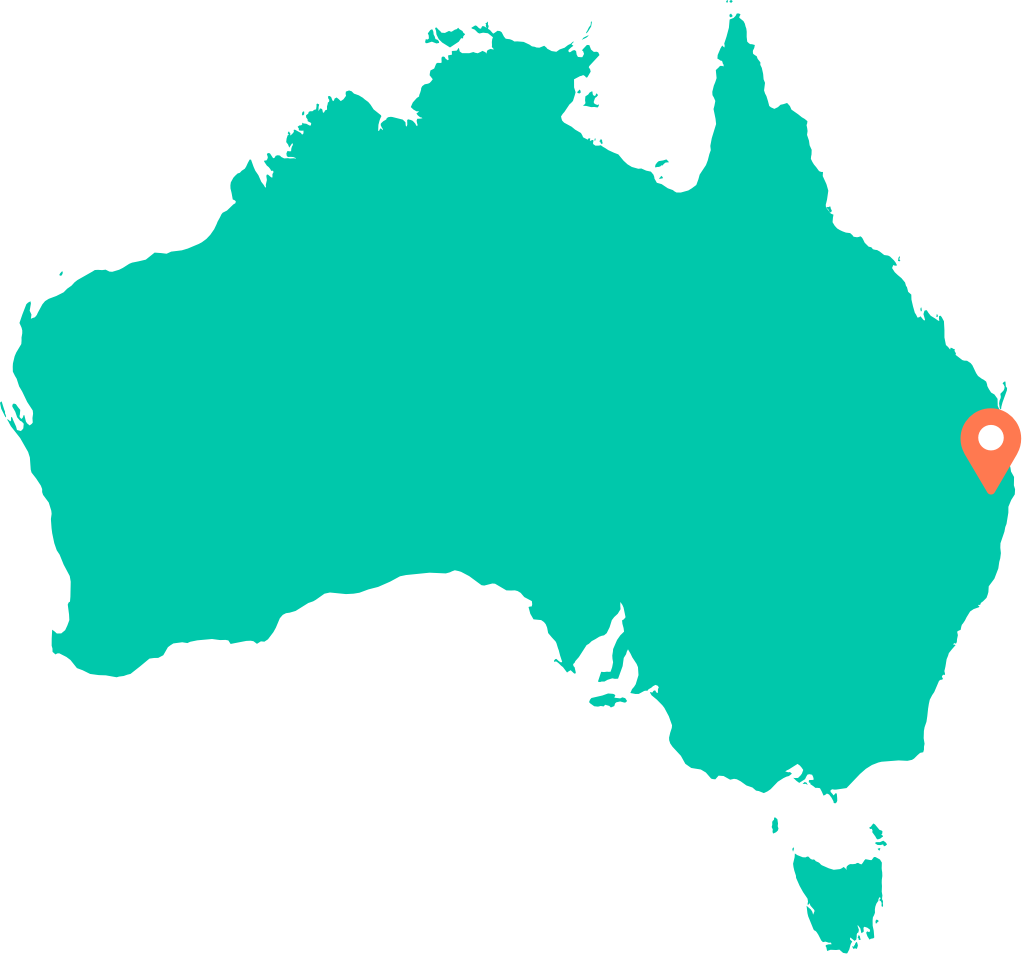 How does planting trees help Australia?
The 100+ different tree species we want to plant in Australia would not just restore what has been lost, but also make the area more resilient against future fires. This is because the trees will increase rainfall, lower temperatures, clean the air, sequester some of the carbon emitted by the fires, and provide much-needed habitat for wildlife.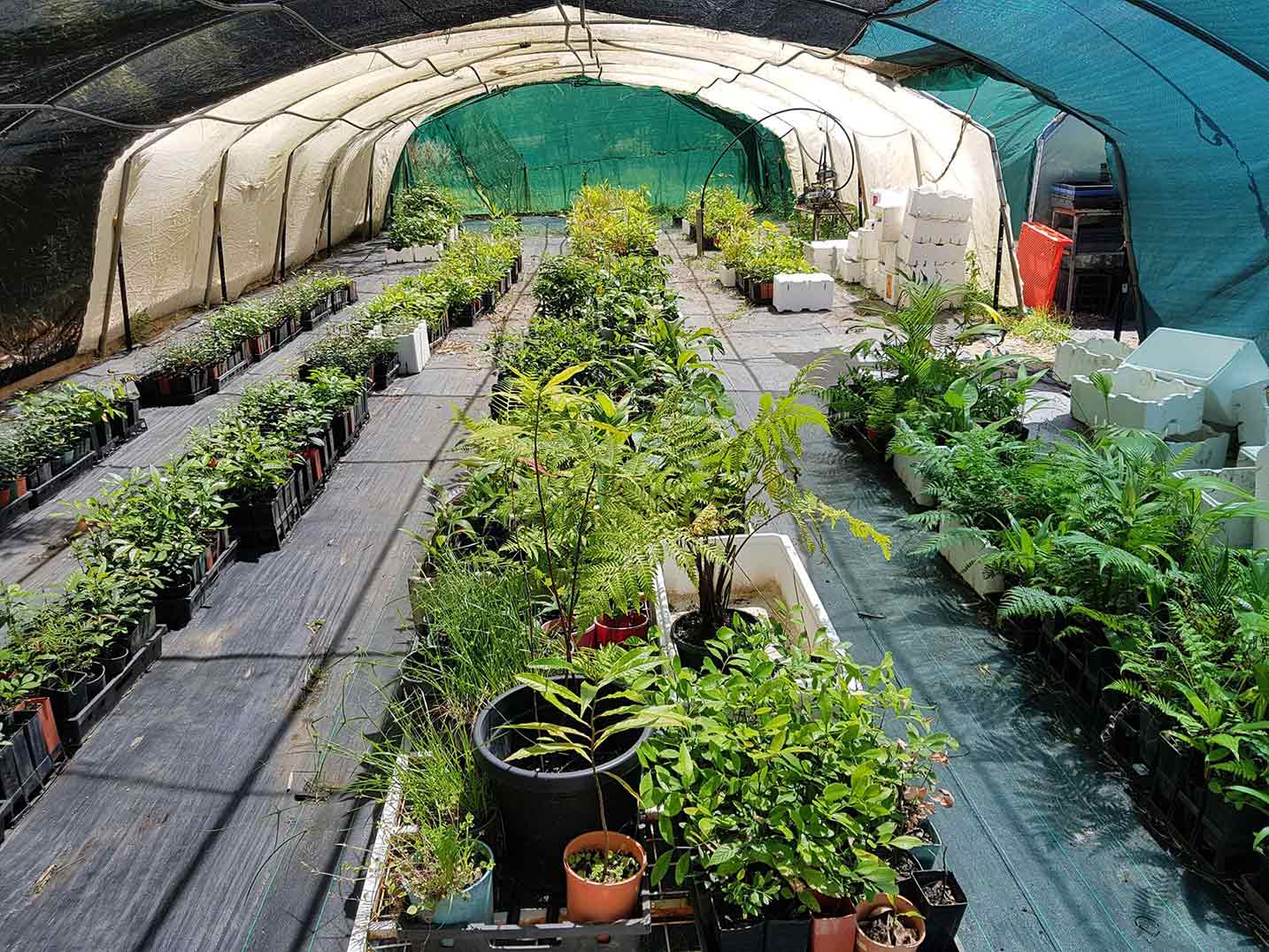 Don't the trees regenerate naturally?
After a bushfire, Australian landscapes usually regenerate naturally. But the intensity of the current crisis poses a challenge to natural regeneration. Even eucalyptus trees, which are well-adapted to fires, might not all survive.
The subtropical region Ecosia will aim to restore is different from the rest of the country, and even more vulnerable to fires. The rainforests there are not supposed to burn –ever– and need our help to regenerate quickly. In addition to restoring burnt areas, we'll restore land that has been cleared for agriculture, but is no longer used for farming.
How can I help the bushfires in Australia?
This emergency action will only work if we can get everyone on board. If you haven't installed Ecosia yet, please do so. And please tell your friends and online followers that 100% of searches made on Thursday will plant trees in Australia. Feel free to share the poster below and use #ECOSIA4AUS to spread the word! On Thursday, just use Ecosia as you normally would.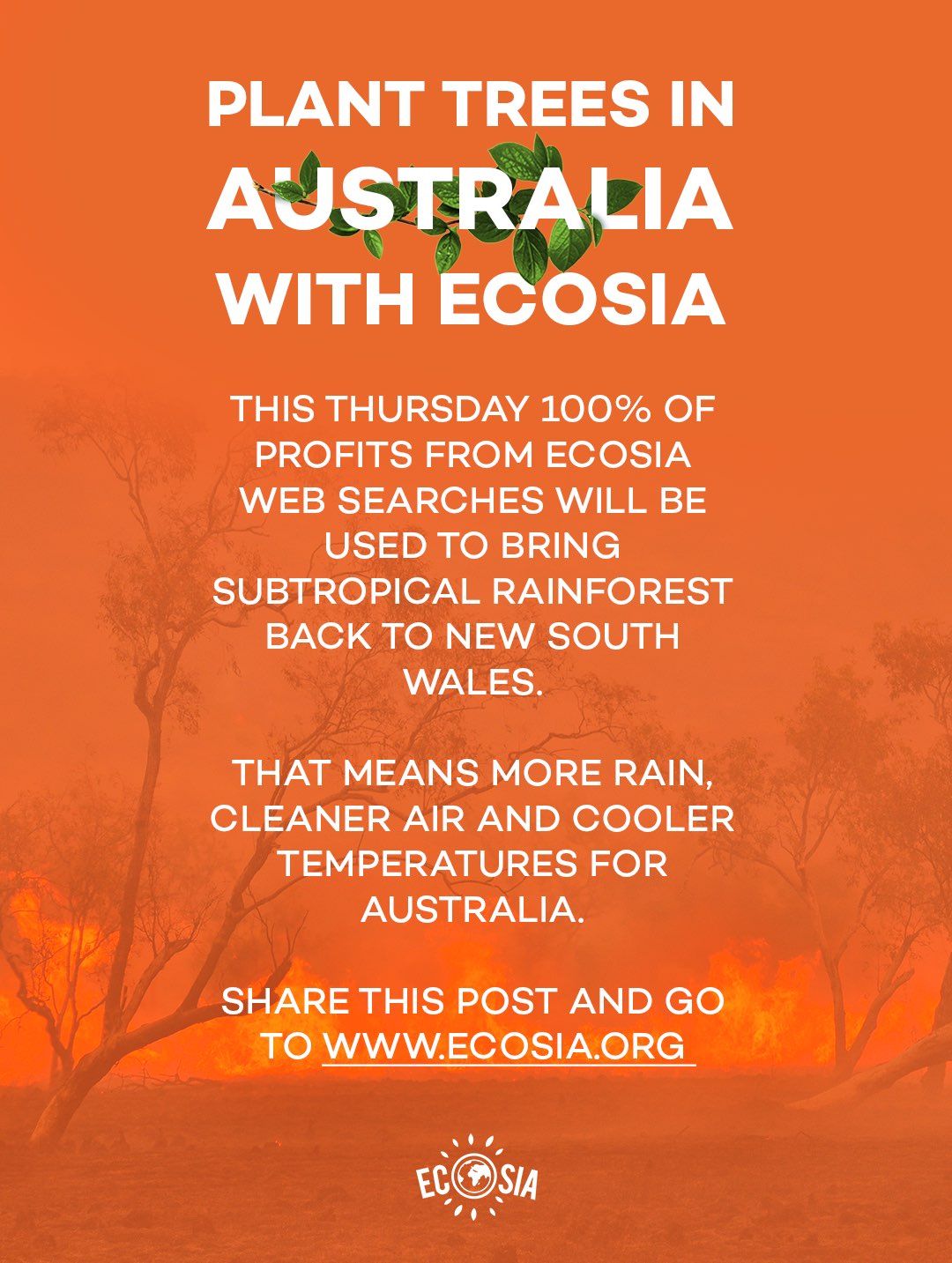 What's next?
On Friday, we'll tell you how many trees we will be able to plant, thanks to your searches. This will hopefully be enough to kickstart the project, which we will then continue supporting on a regular basis, like all our other reforestation projects around the world. The planting will start almost immediately, and we'll make sure to publish videos and photos as proof along the way. Thank you for being part of this!