This past December, I spent a chilly afternoon walking around New York City's Crotona Park with Henry Jorden, the PLACE Program Manager at Bronx is Blooming: a Bronx-based nonprofit dedicated to environmental stewardship, community building and youth leadership development. As we meandered past a lake and through a winter treescape, Henry pointed out evidence of Bronx is Blooming's work. Through his anecdotes, the park landscape was transformed into a study in environmental care. A beautiful lake shoreline where we were standing had been cleared of weeds and invasive species by a team of volunteers. (Further up the path where the team had not yet started working, tangles of Japanese Knotwood, a fast-growing and non-native plant known for shading out much of New York's natural vegetation, obscured the lake edge.) Mulch beds and healthy trees were a further testament to the effort that had been put in over the summer. I had never really considered how much work was required to make a park look like… well, a park.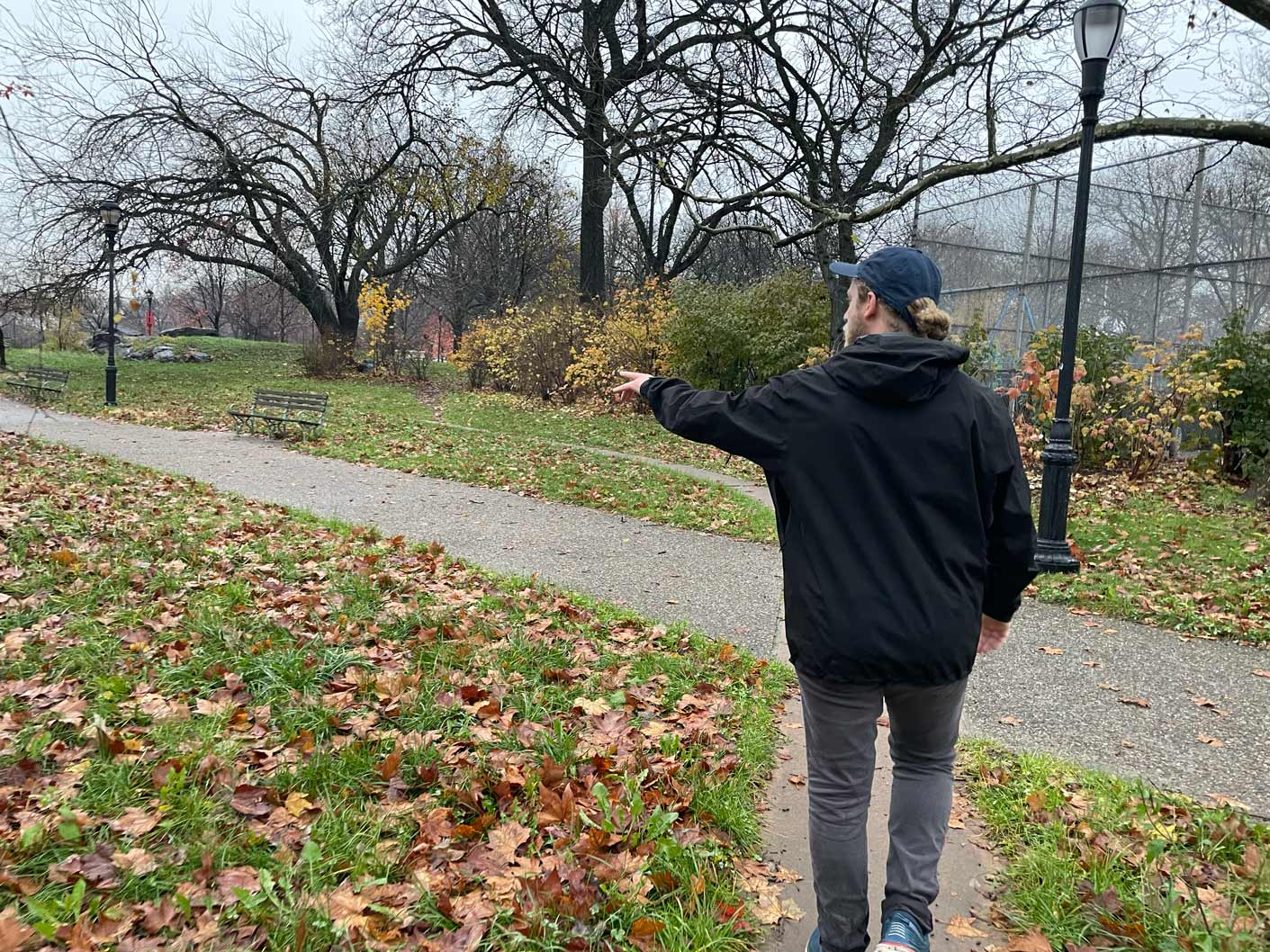 For many Bronx communities, access to any park or green space is a limited luxury — much less well maintained parks like Crotona. The five Bronx community districts where Bronx is Blooming works benefit approximately 600,000 residents, comprising one-third of New Yorkers living below the poverty line. Without parks and canopy cover, these communities are cut off from the crucial social, economic, and restorative benefits that trees bring. We want to help change that, so we joined forces with Bronx is Blooming to support urban tree equity and environmental justice in New York City.
Together with Bronx is Blooming, we are supporting the launch of a school year youth development program, Program for Leaders Advancing their Community's Environment (PLACE). PLACE hires young people from Bronx neighborhoods to lead volunteer groups in environmental restoration projects. In addition to seasonal employment, participants receive leadership training, gain vocational skills, and are given higher education counseling.
In December, I got to meet a few of the students participating in this year's PLACE program. We gathered around a table in Bronx is Blooming's office, not far from Crotona Park. Henry asked students to describe the Bronx neighborhoods where they lived. "It's dirty" was often the first answer – and the unanimous response.
"It's dirty" surfaces a much larger narrative around the challenges of providing accessible green space to underinvested neighborhoods in New York. Public funding for parks, the primary means of accessing nature for the majority of New York residents, is a fraction of what it needs to be to support proper care and maintenance. That shortfall is covered by private dollars, ranging from corporate sponsors to private conservancies. And while centrally located parks in affluent neighborhoods (think Manhattan's Central Park) command public attention and donor support, parks in underinvested communities struggle in a system that seems to be working for everyone else.
If you look at a map of the U.S., the neighborhoods with the lowest tree-canopy cover are also the neighborhoods that lack health and sanitation infrastructure, have the highest levels of gun violence, and suffer the worst consequences of extreme heat and pollution. At Ecosia, we believe that together with local partners and communities, we can help transform that map. After planting over 5,000 trees in Los Angeles and supporting the launch of a high school tree ambassador program in Chicago, our partnership with Bronx is Blooming is our third initiative supporting urban tree equity and environmental justice in the U.S.
The challenges faced by communities living in neighborhoods like the Bronx can seem insurmountable. But then I look at Henry's face. After a day spent mulching trees with students in 35°F (1.5°C) weather, he's practically beaming. I'm reminded that it's often the most challenging environments that bring people together in the greatest of ways.