Tell us a bit about yourself, and how you began your interest and journey into sustainability?
My name is Aditi Mayer – I'm a photojournalist, sustainable fashion blogger, and labor rights activist based out of Los Angeles. I also serve on the board for Intersectional Environmentalist and Open Silo, an urban agriculture non-profit in Los Angeles.
My journey in sustainability began in 2014 through the fashion industry. I learned about the Rana Plaza Factory Collapse, which was an eight-story garment factory that was producing for some of the world's largest fast fashion brands. The incident killed over 1,100 individuals, and is considered one of the biggest industrial disasters of our time. Fashion became a vehicle for me to understand larger systems of oppression and histories of colonization, and how those legacies tie into our unsustainable systems today.
Shortly thereafter, I launched my blog, ADIMAY.com, which looks at the fashion industry through a lens of intersectionality and decolonization – highlighting think pieces and editorials featuring brands centered on human and environmental equity.
I've become a frequent speaker on topics of social and environmental justice, minority representation, responsible storytelling, and more.
There has been a lot of attention recently about issues of race and diversity, and how these topics broadly intersect with the environmental movement. Have you seen that play out within your own experiences as an environmentalist?

When I first entered this world, topics of identity and race were always undermined and seen as distractions to the movement when, in reality, identity is a key factor in how one engages with this movement.
BIPOC (Black, Indigenous, People of Color) communities are disproportionately affected by issues of environmental injustice globally; whether that's fossil-fueled power plants and refineries that are disproportionately located in Black neighborhoods, or countries with the smallest carbon footprints bearing the brunt of climate change.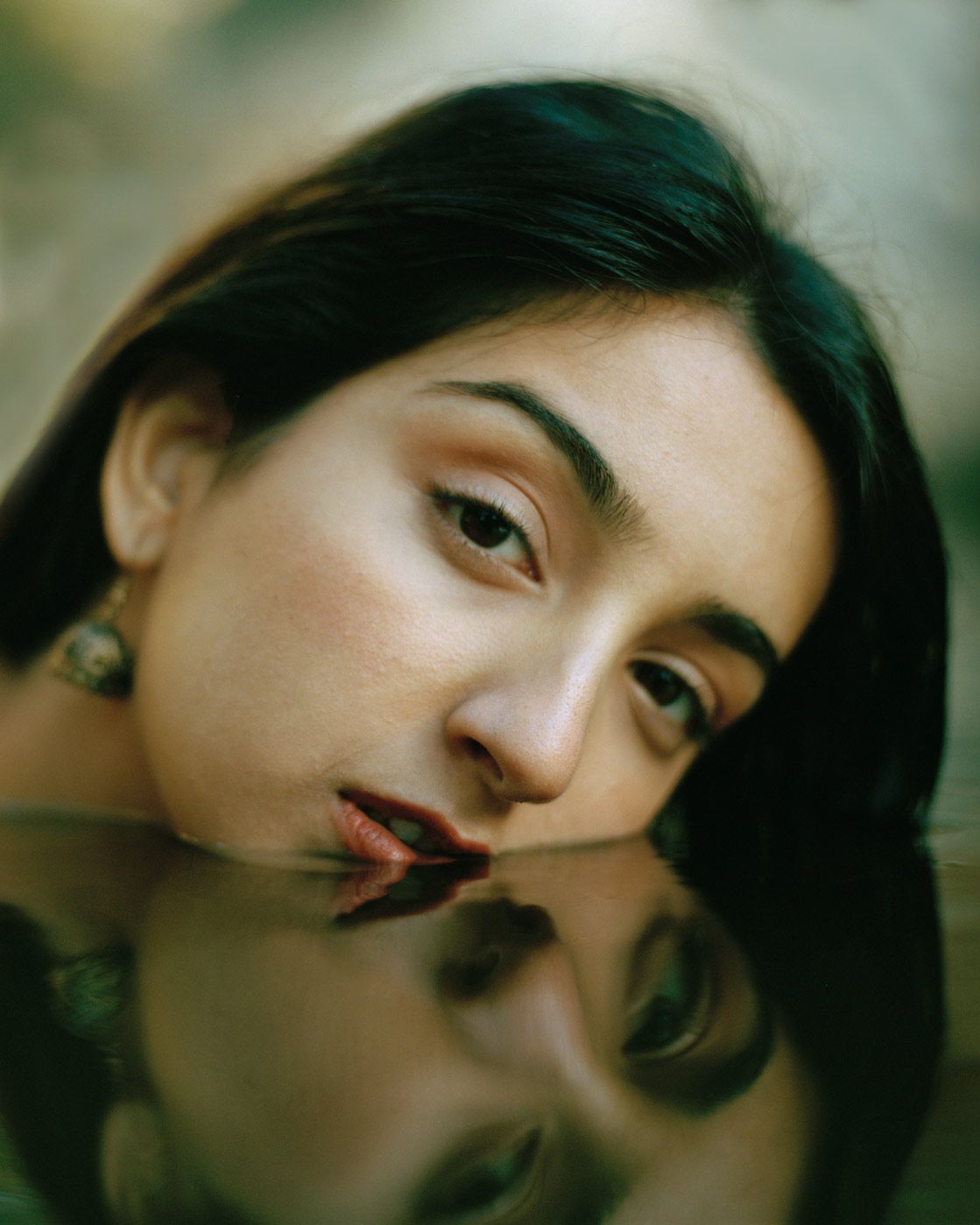 We often hear that there is insufficient diversity within the sustainability movement, and environmentalism at large. Why do you think that is? What is keeping people out of the movement?
It's a matter of seeing yourself not represented by a movement – the mainstream narrative around environmentalism has largely been dominated by White communities. But more importantly, I think it's the lack of intersectionality within the sustainability and environmental movement.
'Intersectionality' was a term coined in 1989 by Kimberlé Crenshaw, an American civil rights advocate and leading critical race theory scholar. The term describes how multiple forms of injustice, such as racism, sexism, or ableism, overlap or 'intersect' with each other. Understanding these intersections is key to understanding the nuances in lived experiences, as well as the linked systems of oppression that currently permeate our society.
Although intersectionality was chiefly used in context to 'intersectional feminism' (the idea that women face a myriad of lived experiences due to their identities), this framework is key to how we approach our movements today.
I'm really proud to be a part of the recently launched platform Intersectional Environmentalist, which brings an identity-based understanding to the environmental movement. Platforms like this are incredibly important – not only to feel represented, but to highlight, validate, and uplift the unique lived experiences people have in relation to the environment, especially BIPOC communities who have historically lived sustainably, and are today disproportionately affected by climate change.
"Climate Justice" is a topic that many people are calling for right now. What does that term mean to you, and how has it affected the way your work has evolved?

For me, climate justice is about understanding the root of how systems have been constructed to disproportionately affect certain communities.
This means having conversations about white supremacy and colonialism – structures that have been centered on values of extraction and exploitation of finite resources – whether that's the natural environment, or labor, as the means for unlimited financial gain.
It's about going beyond individual actions, and approaching the environmental movement through a systems lens. It's about understanding the racist history of the environmentalism movement. I've talked about this in context of the sustainable fashion industry quite often. So much of the narrative is rooted in individual actions, that we forget to interrogate the systems of power that give rise to these inequalities in the first place. Who has been able to exercise true agency and power? Who hasn't, and why?
Climate justice is an interrogation of power, how it exists and why it exists, and how we can create more just systems that center people, planet, and culture.
What's next for you and your journey?
I was recently named a National Geographic Digital Storytelling Fellow, so in 2021 I will be spending one year in India to document the social and environmental impacts of India's fashion supply chain – looking at agricultural, manufacturing, and waste aspects.
The goal will be not only to highlight the issues pervasive in the fashion industry, but present solutions-oriented journalism of how we can decolonize the fashion industry in India.