More than 700,000 trees have been planted since the relaunch last August – pretty unbelievable for less than a year of Ecosians searching and shopping the web.
Sure, Ecosia publishes monthly donation receipts. And yes, The Nature Conservancy is so excited about the project, they posted an article. But a picture is worth a thousand words, and it's time for the world to see the tree-planting awesomeness Ecosians have made possible in Brazil's Atlantic Forest.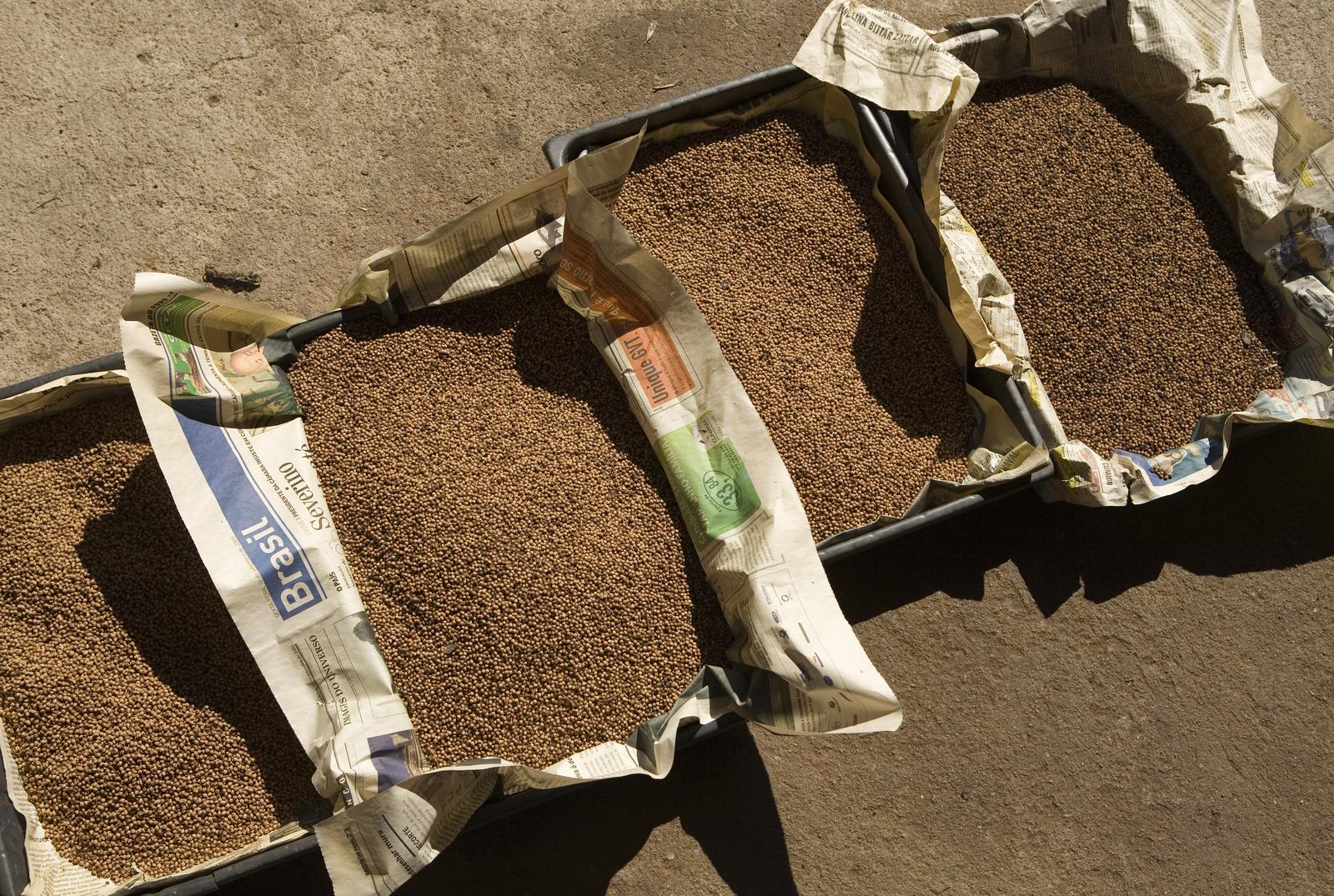 Photograph by Adriano Gambarini
Behold! It all begins with a seed – boxes of millions of them in fact, awaiting planting at tree nurseries throughout the country. The ones pictured above are from the Guaraquecaba Carbon Projects east of Curitiba in the state of Parana, Brazil.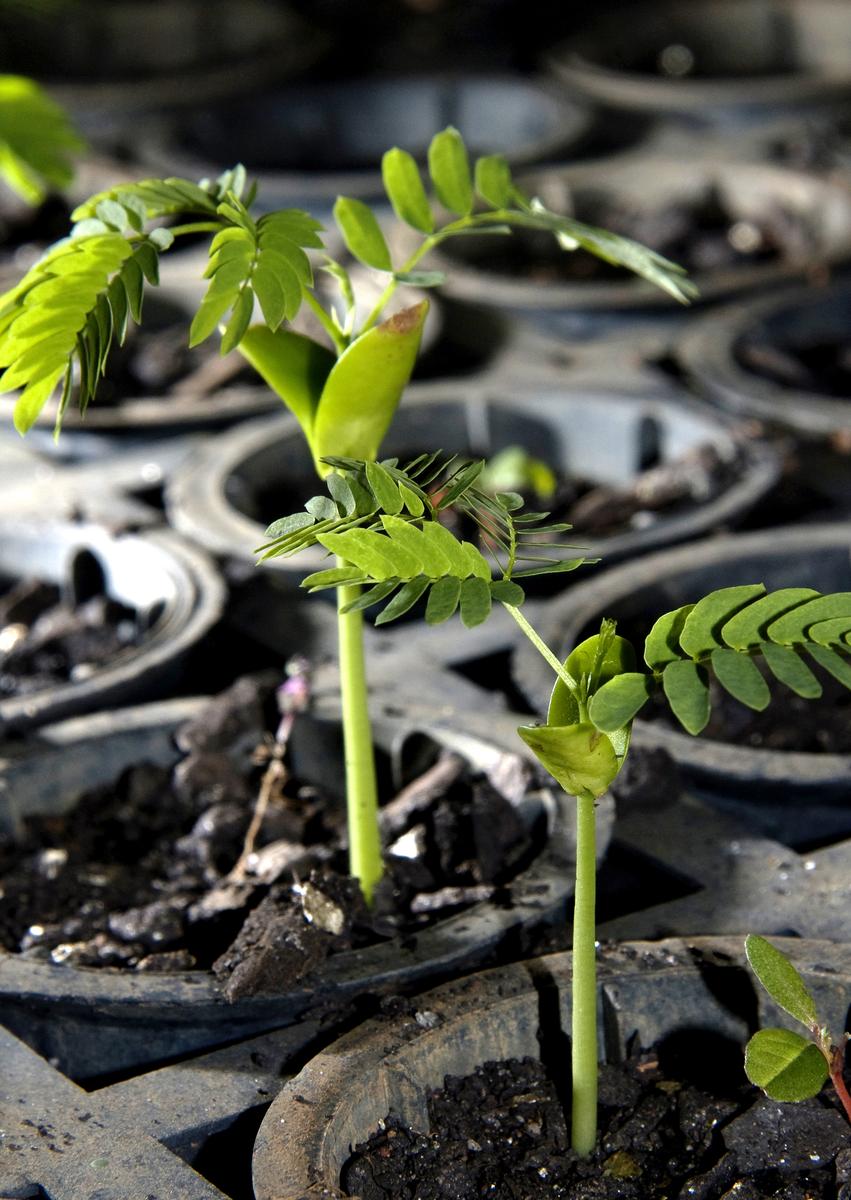 Photograph by Adriano Gambarini
Next, the seeds are nursed into seedlings. These little guys will one day be full-grown "Schizolobium parahyba" or Guapuruvu trees. They're waiting near the city of Guarapuava in Parana at a large, state-owned tree nursery for their turn to be planted.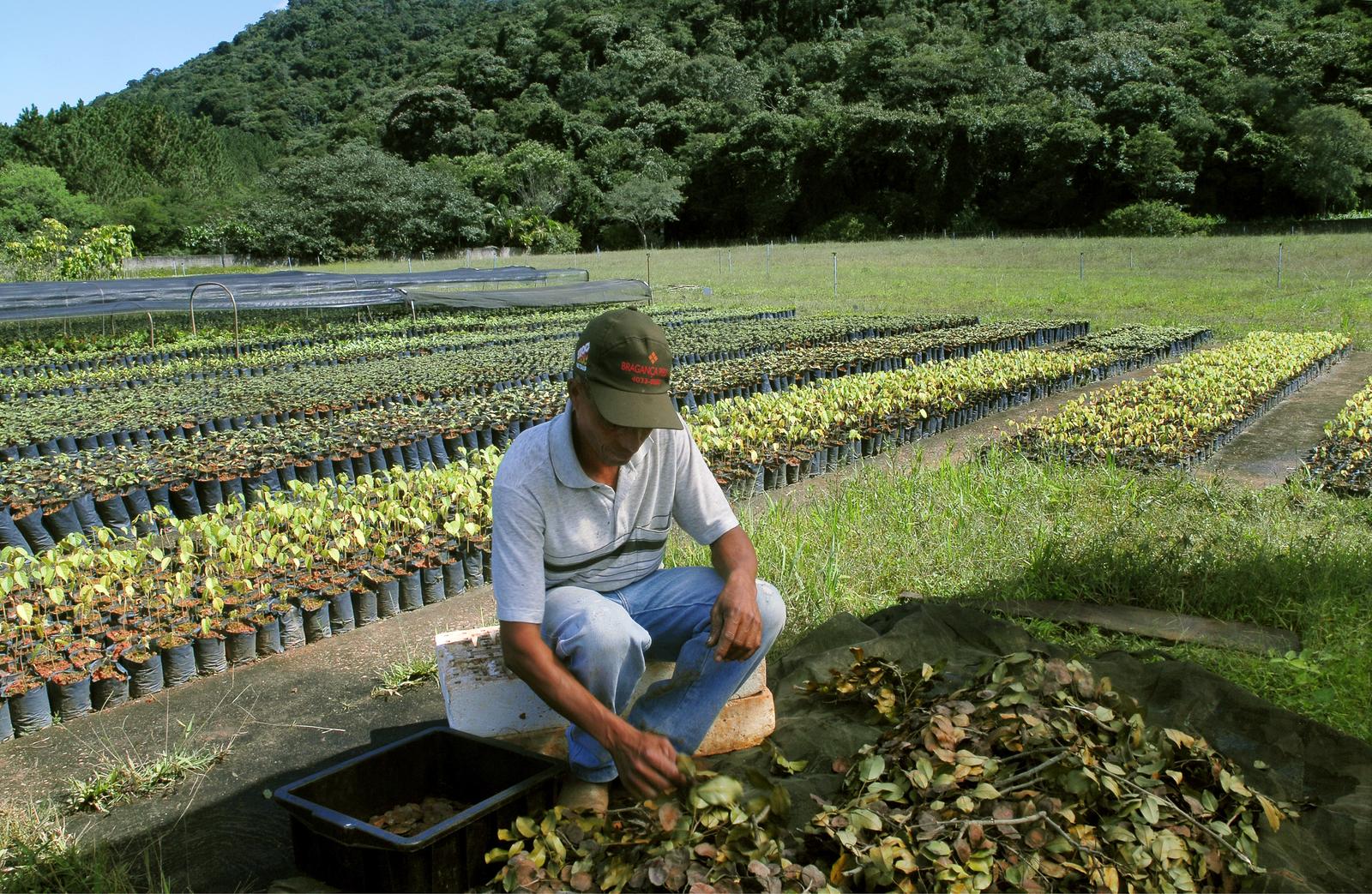 Photograph by Scott Warren
This local gardener is tending to some seedlings at a nusery run by the Sao Paulo State water Company (SABESP). The Conservancy partners with SABESP to reforest degraded riparian areas in watersheds that supply water to the city of Sao Paulo and surrounding communities.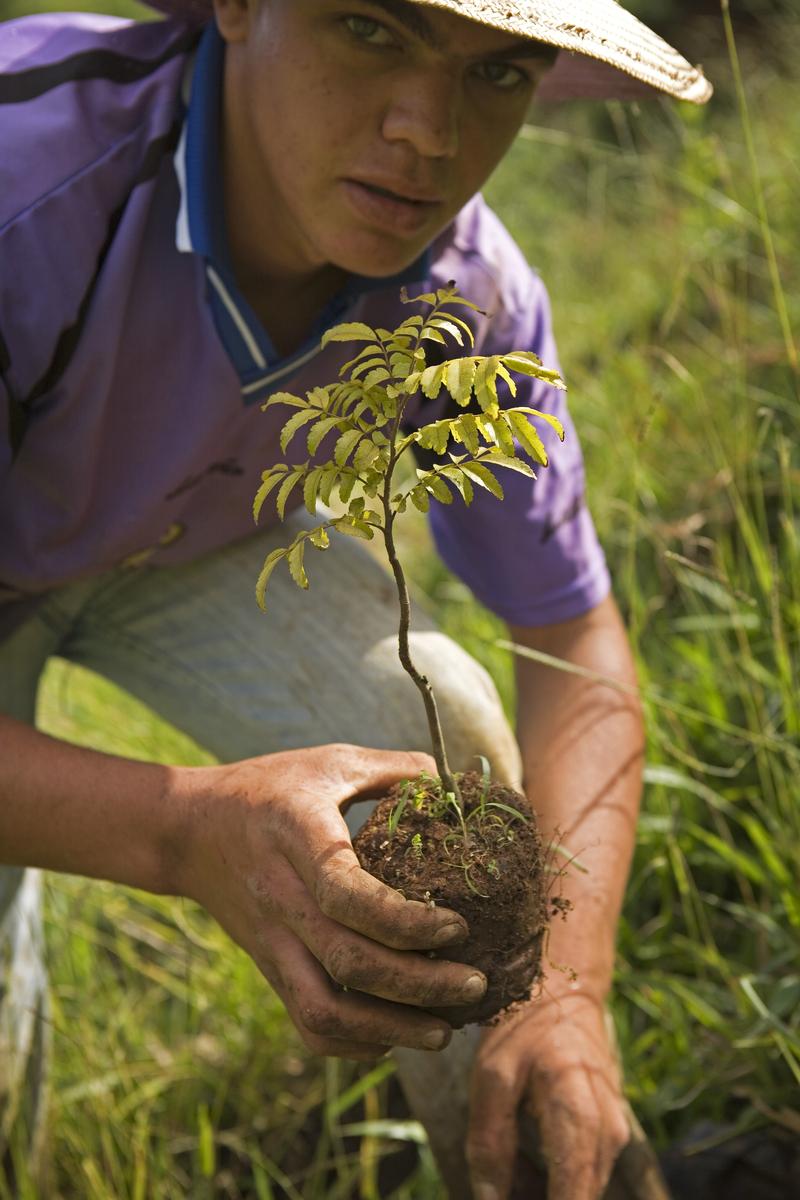 Photograph by Scott Warren
Soon it's time to take root in the wild! The local forester above is planting trees on a hillside in the Jaguari watershed near Extrema, Brazil. Planters can put as many as 300 trees a day in the ground – such as Pedro Agustin (below) whose diligent hands are reforesting an area near Extrema, Brazil.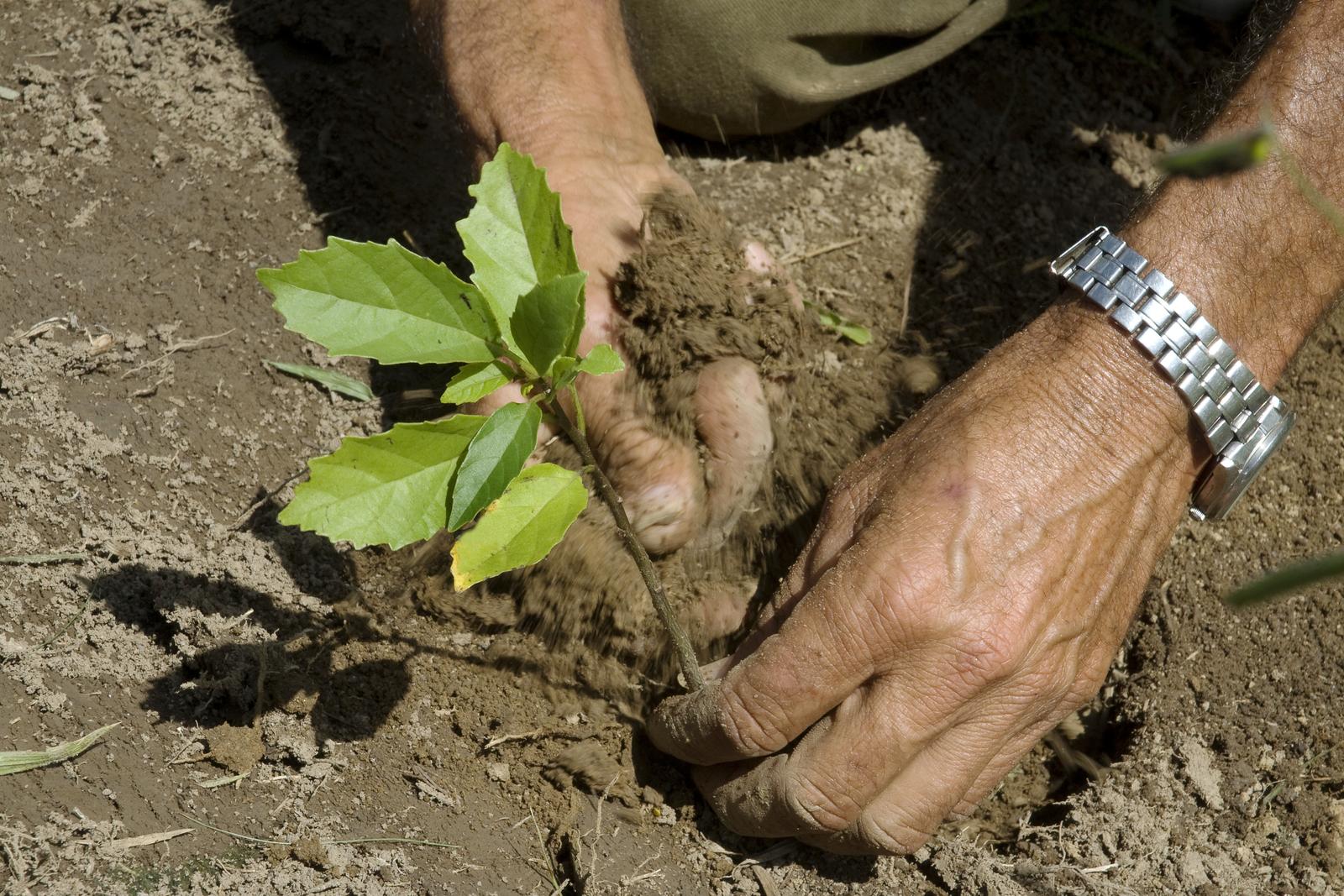 Photograph by Adriano Gambarini
The Nature Conservancy's Atlantic Forest program has a Water Producer Program to compensate landowners who protect and reforest riparian areas on their lands.
By the end of August, Ecosia is aiming to assist these fine folks by funding the planting of a total of 1 million new trees throughout the region. With more than 700,000 under our collective belts, we've made stellar progress together. But that's only a third of the way to our goal – and we're down to 46 days until the end of August!
We'll need a whopping 300,000 new trees in that time – but maybe, just maybe, if we all spread the word like never before, we can beat all odds.
Are you in?
Your Ecosia Team :)