Starting on Earth Day, Ecosia is launching a meditation challenge with the free meditation app Insight Timer. This 10-day challenge will help you tackle eco-anxiety through guided meditation, practical advice from a psychotherapist, and climate action. The latter is actually part of the challenge! For everyone who meditates on day 3, day 6 and day 10 of the challenge, Ecosia will plant a tree. Will you help us plant 10,000 trees in 10 days?
We hope this challenge will help you go from feeling anxious about the planet to taking climate action that will bring you in greater harmony with your values.
How to join the meditation challenge

HOW: Get the Insight Timer app (iOS, Android), or visit their website.
WHEN: 10 days starting on April 22, which is Earth Day! Group meditation sessions will be held at the following times each day: 8am CET, 8am EST, and 8am PST. But don't worry if you can't make it. All content will sit under the 'Recommend' tab for you to listen to on demand.
WHO: The course is designed and narrated by Lalah Delia with support from an experienced psychotherapist, music by Garth Stevenson, live sessions by KT Tunstall and Aditi Mayer, as well as a meditation by Russell Brand.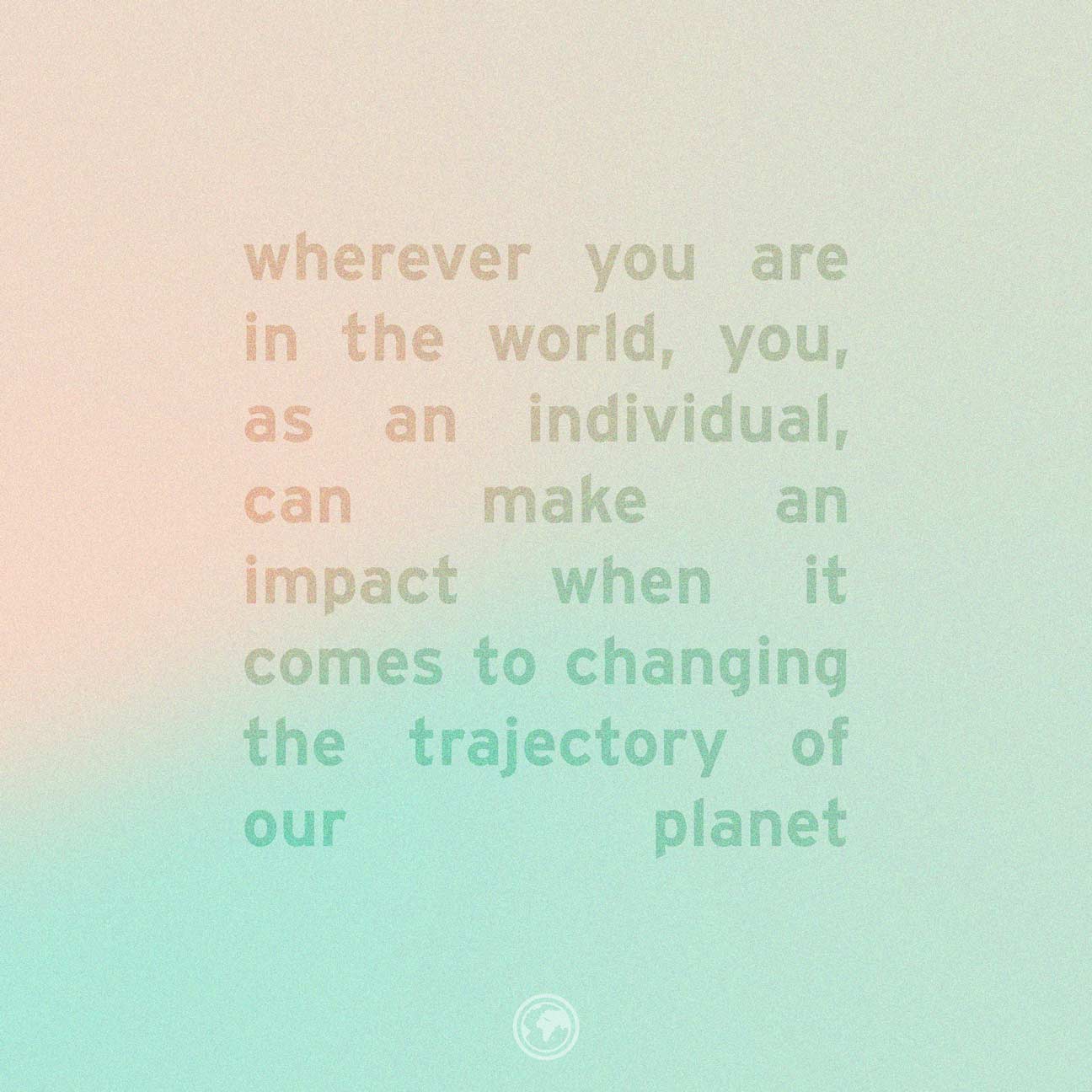 Which trees will be planted?

Completing day 3 of the meditation challenge will plant a tree to fight hunger. Warmer temperatures and irregular rainfall often lead to insufficient yields. Planting trees on and around farms really helps, and not just because of their fruit. Trees also create cooler microclimates and provide shade, which protects crops in the dry season. They attract rain and restore nutrients to the soil. Small-holder farmers who grow trees alongside their crops often end up producing more than their family needs, and can sell their surplus. In Senegal, our trees have increased people's income by an average of 400% — and we had similar successes in Morocco, Nicaragua and Ethiopia! This additional income helps families cover essentials such as school fees and medical bills. The tree you can plant by completing day 3 of the challenge will start this virtuous cycle!
The second tree we will plant for you (on day 6) will protect wildlife. Wildlife habitats are smaller than ever before. But planting trees helps reverse this trend. In Uganda, we collaborate with the Jane Goodall Institute to reconnect forest patches. This helps chimpanzees travel from one forest to the next without crossing human territory. In Indonesia, we works with indigenous communities to protect the critically endangered Sumatran orangutan by turning old palm oil plantations into diverse forests again. The trees Ecosia plants in India, meanwhile, provide a growing home for elephants and tigers.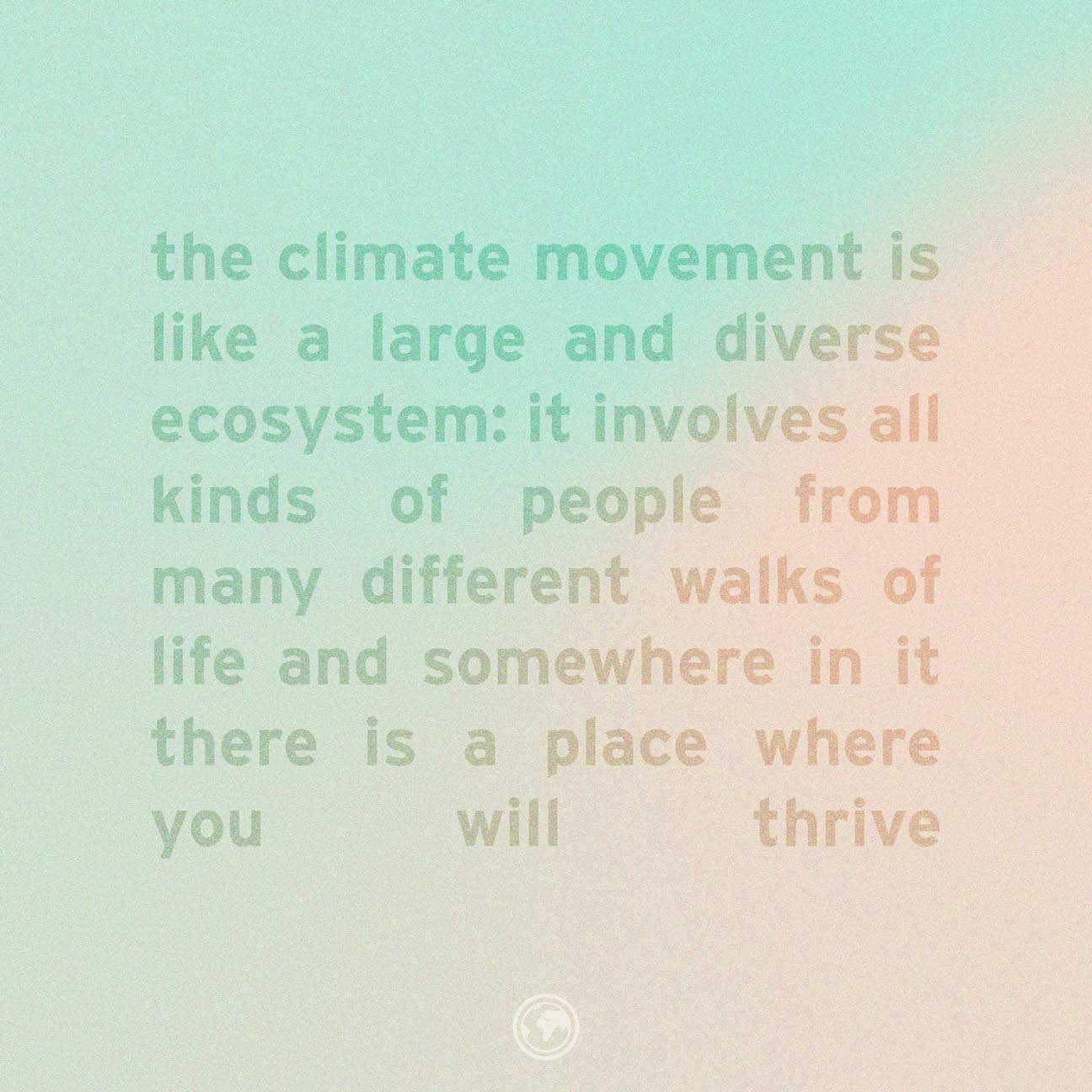 On the last day of the challenge, we'll plant another tree in your honor, to thank you for meditating and to help you get started on your climate action journey! Planting trees has many healing powers, for local communities, for wildlife, and as a tool against climate change. Our rainforest trees in Brazil and Peru are restoring the Earth's lungs, while our mangroves in Madagascar count among the most carbon-rich environments on the planet. And diverse, native forests – the kind we'll plant for you – have many additional benefits, such as increasing soil fertility and restoring the water cycle.

So take a deep breath and head to the Insight Timer challenge to feel better and make difference at the same time!