Our recent financial reports leave no doubt: Ecosia's growth is through the roof. This means that we'll be able to plant more trees than ever! We'd like to thank everyone who uses Ecosia and has helped us to spread the word. You made this happen.
We're for-planet, not-for-profit
In 2019, 8.5 million people switched to Ecosia to take action against the climate crisis. This growth isn't making us rich. Instead, it allows us to plant more trees, build more solar plants, and improve our search experience by adding innovative green features. However, planting this many trees is going to be a monumental task – an unprecedented one – and raises some practical questions.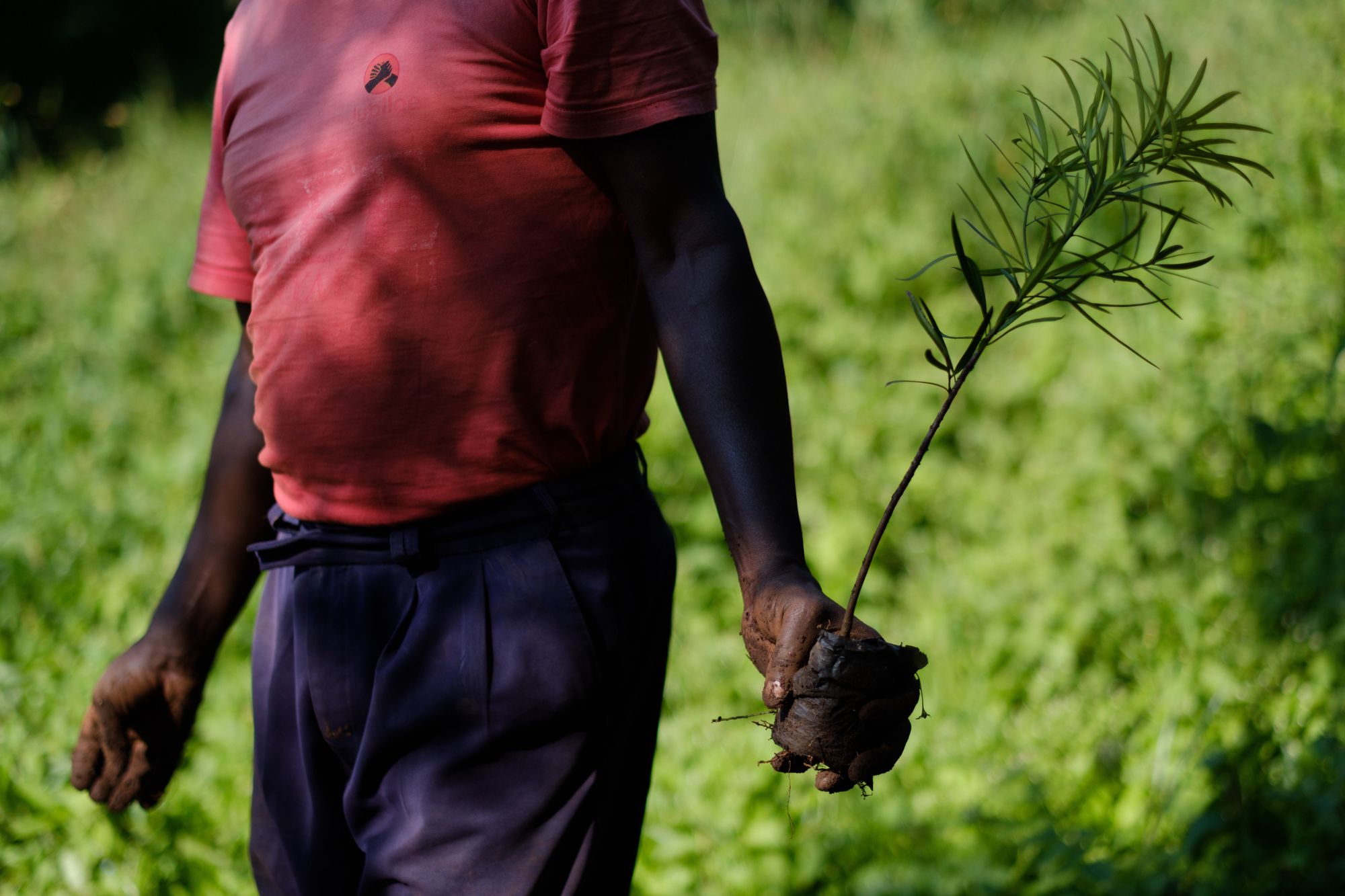 What are we doing immediately?
Our first step is to help our tree-planting projects reach their full potential. Concretely, this means that we are increasing the number of trees we're planting with our partners. We've already announced that we're planting an extra three million trees in Brazil, following the devastating Amazon fires. But that's not all, at all!
We're also planting an additional four million trees in Burkina Faso, which will make desertified land fertile again. In Madagascar, we're planting an additional six million trees along the coast. These mangrove trees will not just store huge amounts of CO2, but will also protect the islanders against hurricanes and floods. Finally, we're planting close to a million new trees in Kenya, together with one of our newest partners, the Green Belt Movement. Its founder, Wangari Maathai, won the Nobel Peace Prize for her reforestation work around water catchment areas. Our growth allows us to honor her legacy by scaling what she started.
Why isn't Ecosia planting even more trees this year?
Because we take tree-planting seriously. We don't plant sterile monocultures: we plant mixed, biodiverse forests. We don't plant fast-growing and invasive exotic species: we plant well-adapted (and often endangered) native trees. We work hand-in-hand with local communities to ensure that the trees survive and aren't cut down again. We wait for favorable climatic conditions. We only partner with organizations that have a positive track record and the ability to monitor the trees over many years. There are only a few organizations in the world that meet all of these standards. We are working with many of them already, and we're about to form new partnerships in India, Tanzania, Ethiopia, and the UK.
In short, we do not simply throw money at any organization that claims to plant trees. We have a different, longer-term plan.
What's Ecosia's long-term tree-planting plan?
The future is exciting! Ecosia is currently the largest funder of sustainable tree-planting in the world. This means that we – Ecosia, our partners, and you – will be shaping the future of reforestation. Internally, we've been calling this "Project H".
The "H" stands for "huge" and "holistic". In order to tackle climate change and biodiversity loss while improving livelihoods, we need to reforest huge areas, across countries and continents, in a holistic way. "Project H" will do three things, in addition to sustainable reforestation: it will tackle the causes of deforestation, e.g. by distributing solar-powered lights and more efficient stoves in areas where wood remains the main source of energy. It will involve all relevant parties, such as smallholder farmers, households, companies and governments. And it will rely on a growing network of experts in regenerative agriculture, satellite technology, and landscape restoration.
This reforestation plan is a long-term project, but we're already hard at work to implement it, and we'll keep you up to date with how it develops. One thing is for sure: together, we're about to have a huge, unprecedented impact.