Most companies still rely on fossil fuels. They fan the flames of climate change by burning coal, gas and lignite, even though it's possible – and often cheaper – to generate clean electricity from renewable sources, such as solar or wind.
At Ecosia, we believe that the climate emergency is the wrong time to pursue business as usual. That's why we started building our own solar plants in 2018. Since then, we've added enough clean energy to the grid to power all Ecosia searches with 100% renewable energy.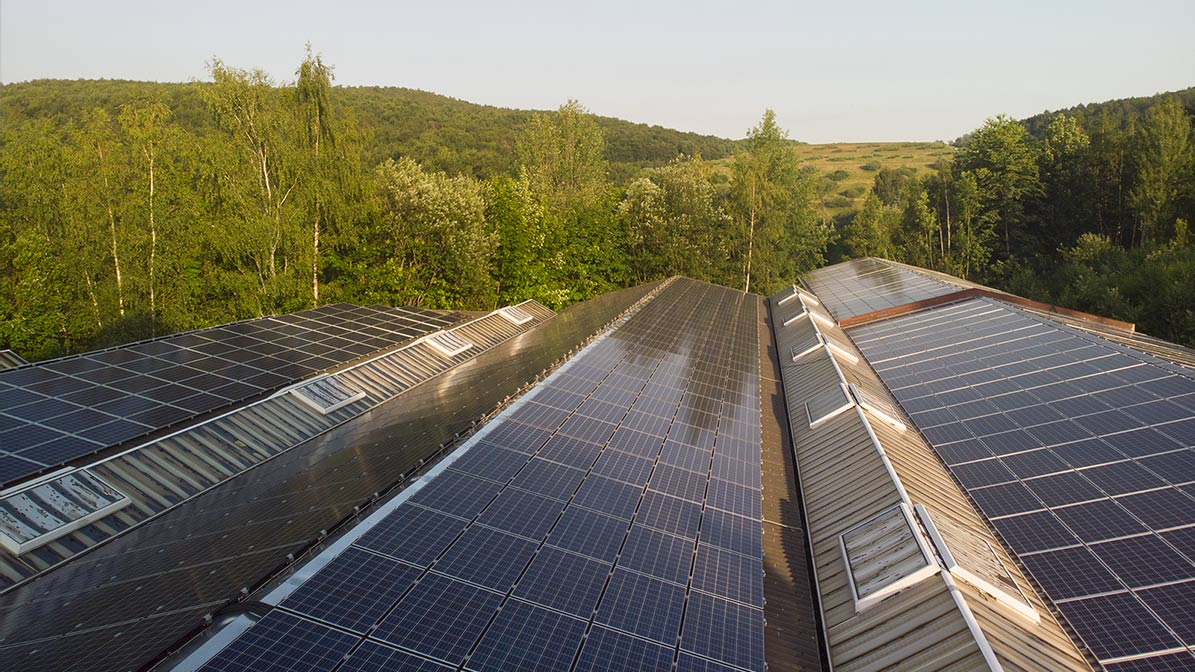 What's the CO2 impact of an Ecosia search?
Since we produce our own solar electricity, and because we use our profits to plant CO2-sequestering trees, Ecosia is not just "carbon neutral": your searches actively remove CO2 from the air.
Being CO2 neutral is good; being CO2 negative is better. But it's still not good enough for us. That's why, in 2020, we're becoming the first company to produce twice as much solar power as we need to power all Ecosia searches. This way, we're actively crowding out dirty energy from the grid.
In summary, your searches on Ecosia are powered by 100% renewable energy; they plant trees that fight climate change by removing CO2 from the atmosphere, and they accelerate the energy transition away from fossil fuels by adding solar energy to the electricity grid.
Servers use a lot of power. If the internet were a country, it would rank #3 in the world in terms of electricity consumption. Internet companies bear a responsibility to mind their ecological footprint by switching to alternative, renewable energy. With our new green energy policy, we hope to lead the way.
Our solar plants are located in Aue (531kWp) and in Schinne (199kWp).