For as long as I can remember, I've had a passion for nature, ecosystems, and the planet. I leapt into environmental advocacy when I was eight to use my voice and abilities to make a difference in the world. But being a young black environmental activist, I couldn't help but notice that virtually no one in the sustainability space looked like me. I grew up with little to no reflections of myself within this field, and experienced firsthand how my race dictated what room there was for me in this space. But I never gave up. I continued to advocate, educate, and research as much as I could, until I discovered the unsung history of the black leaders in sustainability. What I discovered blew me away.
The Unsung Heroes of Environmental Activism
Professor Wangari Maathai was a trailblazing Kenyan environmental activist and 2004 Nobel Peace Prize laureate with a focus in reforestation and women's rights. She amplified her intersectional work through her NGO the Green Belt Movement, which she founded in 1977.
Hazel M. Johnson was an African American environmental activist and the "mother of the environmental justice movement". Her investigations proved the residents of her majority black neighborhood were being exposed to hazardous fumes and polluted drinking water. Through her nonprofit People for Community Recovery, which she founded in 1979, she pushed the city of Chicago to test the drinking water which led to the installation of water and sewer lines to the area.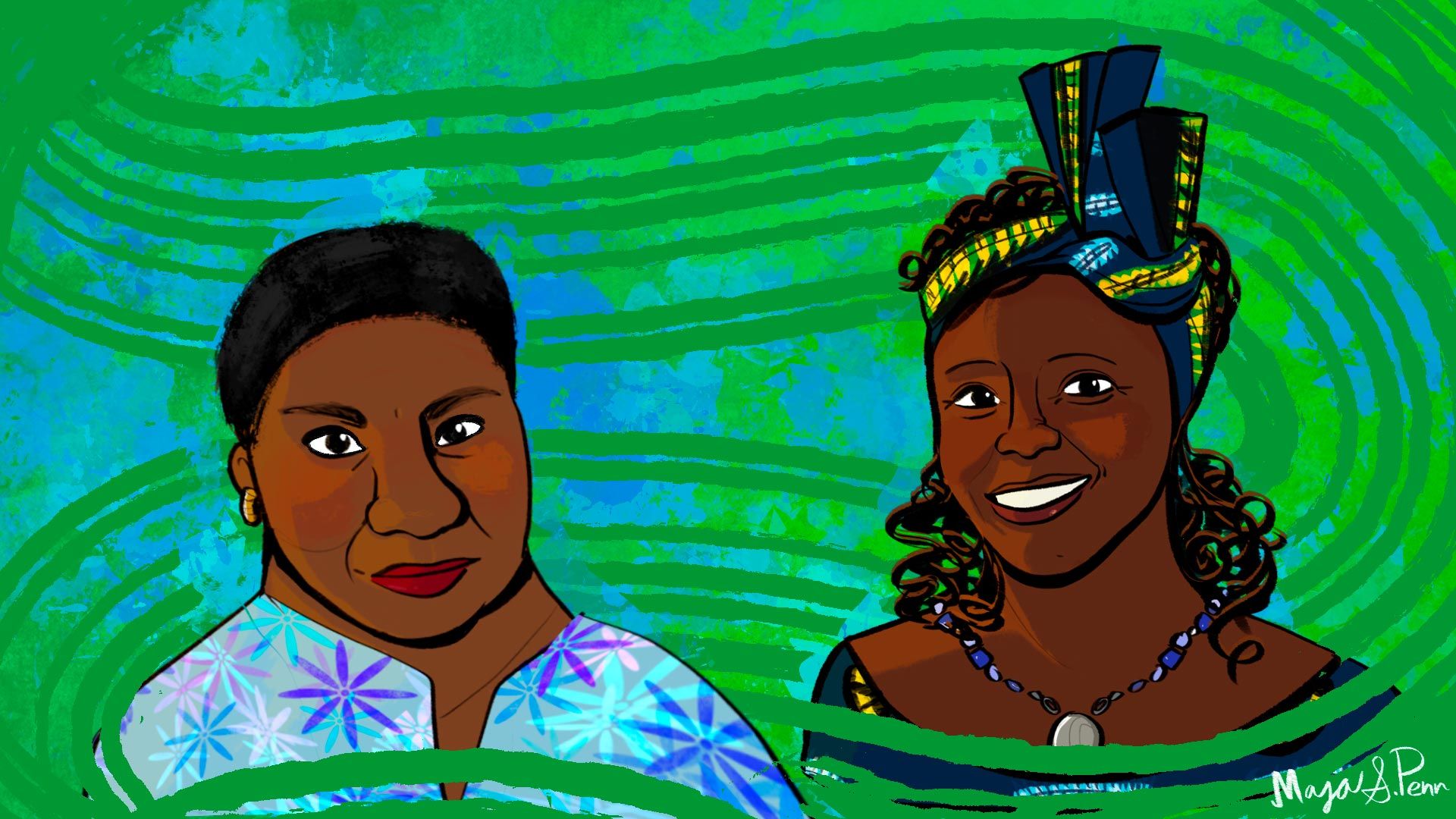 These are two examples of black women who have made incredibly significant contributions to the environmentalism movement. Yet many people are still unfamiliar with their names and work. Why is this?
The plethora of black, brown, and indigenous activists, scientists, educators, traditional ecological knowledge experts and nature conservationists whose names and work have all too often been overlooked or lost to history is heartbreaking, but not surprising to me as a black woman.
Yes, sustainability is plagued by systemic racism too
Systemic racism has many forms. The erasure of the contributions of people of color is one of them — and environmentalism suffers greatly from this. For example, the Environmental Justice movement is one of the most critical movements within environmentalism. So why isn't it more widely spoken about? The answer: It's a movement that has been led by people of color, in a response to yet another result of systemic racism: environmental racism.
The most widely known example of environmental racism in the United States is the water pollution crisis that has been affecting the majority black residents of Flint, Michigan, since 2014. But this isn't isolated to Flint. Remember the Dakota access pipeline (DAPL) that still threatens the land belonging to the Standing Rock Sioux Tribe of North and South Dakota? Or Louisiana's "cancer alley", an 85 mile stretch along the Mississippi River overrun with industrial plants that pollute the air with cancer-causing chemicals in a majority black community?
Even more frightening is the fact that environmental racism also coincides with the climate crisis.
Communities of color are hit by climate change the hardest. For me, growing up in the southern United States, our tornado seasons have always been intense, and climate science predicts that the climate crisis will lead to an increase in both the frequency and severity of extreme weather events. Many communities of color are also low income, meaning they have much more limited recovery options. This will be devastating to these communities. In fact, it already is. As of January 2020, Puerto Ricans are still waiting on disaster funds as the island continues to recover from Hurricane Maria. There are already climate migrants in Bangladesh and Guatemala, fleeing endless droughts and cataclysmic floods. If action is not taken soon, the number of those displaced by climate change around the world will be staggering.
Solutions, and A Way Forward
It's imperative that black, brown, and indigenous people are leaders and decision makers in environmental solutions. In fact historically, our communities have a plethora of solutions to ecological problems. Studies in traditional ecological knowledge (TEK) show us that precolonial Nigerians had regular mandatory environment cleanup days, Aboriginal people have known for thousands of years how to prevent and control bushfires, and the ancient Aztec people were a zero waste society. Our cultures have a history of sustainable practices. Please listen to us.
Along with platforming environmentalists of color, great actionable steps include:
Diversification of leadership within environmental organizations
Electing state and local leaders with strategies for environmental justice
Reaching out to state and local leaders who have not yet addressed environmental racism in their sustainability strategies
A more just distribution of resources, technology, solutions, and funds from environmental organizations to causes that support black brown and indigenous people and communities.
There are also a couple things to note when platforming or hiring environmentalists of color:
Put time and care into selecting the environmentalists of color that you platform, or hire. Get to really know their story, look at their history of advocacy and work. Please don't haphazardly select a melanated person just because their presences can "tick a box". This is tokenism.
Don't be afraid of platforming and working with multiple black, brown and indigenous people in sustainability. Many spaces have a prominent issue of a there-can-only-be-one ideology. Again, this is tokenism. There are so many activists of color in a wide array of areas in sustainability and levels of expertise.
There is so much work to be done both for our planet, and for humanity, and we are at a historical point in time where these topics and discussions are at the forefront of society. Now more than ever, we have the exciting opportunity to change the world for the better.