The good thing about climate activism is that there's no rulebook — the fight for climate justice is happening in many places and endless different ways. But that also means that it can be daunting to get involved. How can you take part in the fight against climate change? What does it actually look like?
To give you a better idea of what climate activism entails, we decided to talk to different activists about what activism means for them, what advice they have for those who are just starting out, and what they have learned over the years. We started with three young European activists: Talia in the United Kingdom, Adélaïde in Belgium, and Leonie in Germany.
Will these three changemakers inspire you to join the movement for a better, fairer future?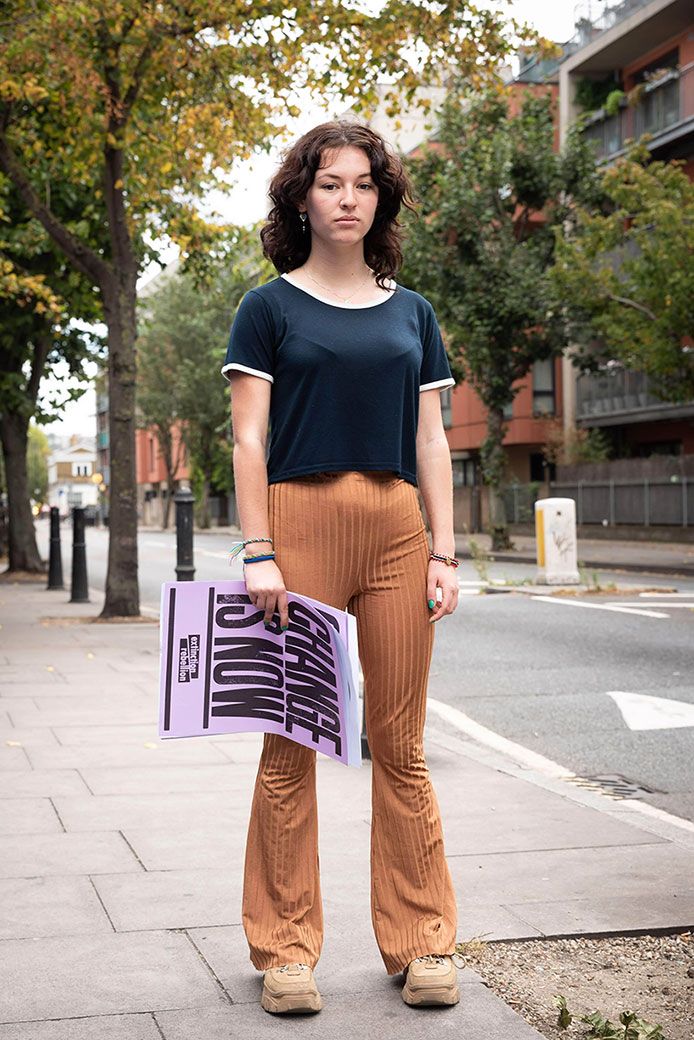 My name is Talia Woodin, I'm 21 years old and a photojournalist and activist based in the UK. Photography and activism are both things I became engaged with at a very young age. As both my parents were hugely involved in Green Party Politics and Environmentalism, I learned about climate concepts throughout my childhood.
In 2018, I moved to London to start an undergraduate degree in Visual Anthropology, but decided to drop out after a year as I became very involved with various activist movements such as Extinction Rebellion. After working full time as a media coordinator for XR, I decided to leave the movement as I felt that issues surrounding global & racial justice were not being prioritised enough. Since then I have done work with a whole range of groups and organisations, both as a freelance activist and photographer. Over the past year I have spent most of my time living and working within the campaign against HS2, a controversial and highly destructive High Speed Rail project currently being constructed in the UK.
During this time, my activism has broadened widely to encompass a whole new range of grassroots, frontline resistance tactics and skills. As mass organising and mobilisation has become more tricky over the past year due to the limitations caused by the pandemic, I believe that the need for more local and community-based activism, rooted in solidarity and shared struggle, has only grown. When the state of the world feels as overwhelming and hopeless as it often does nowadays, having a community through which you can take direct action is so crucial. Knowing that you stand alongside similar groups, fighting for justice internationally, is so motivating and empowering!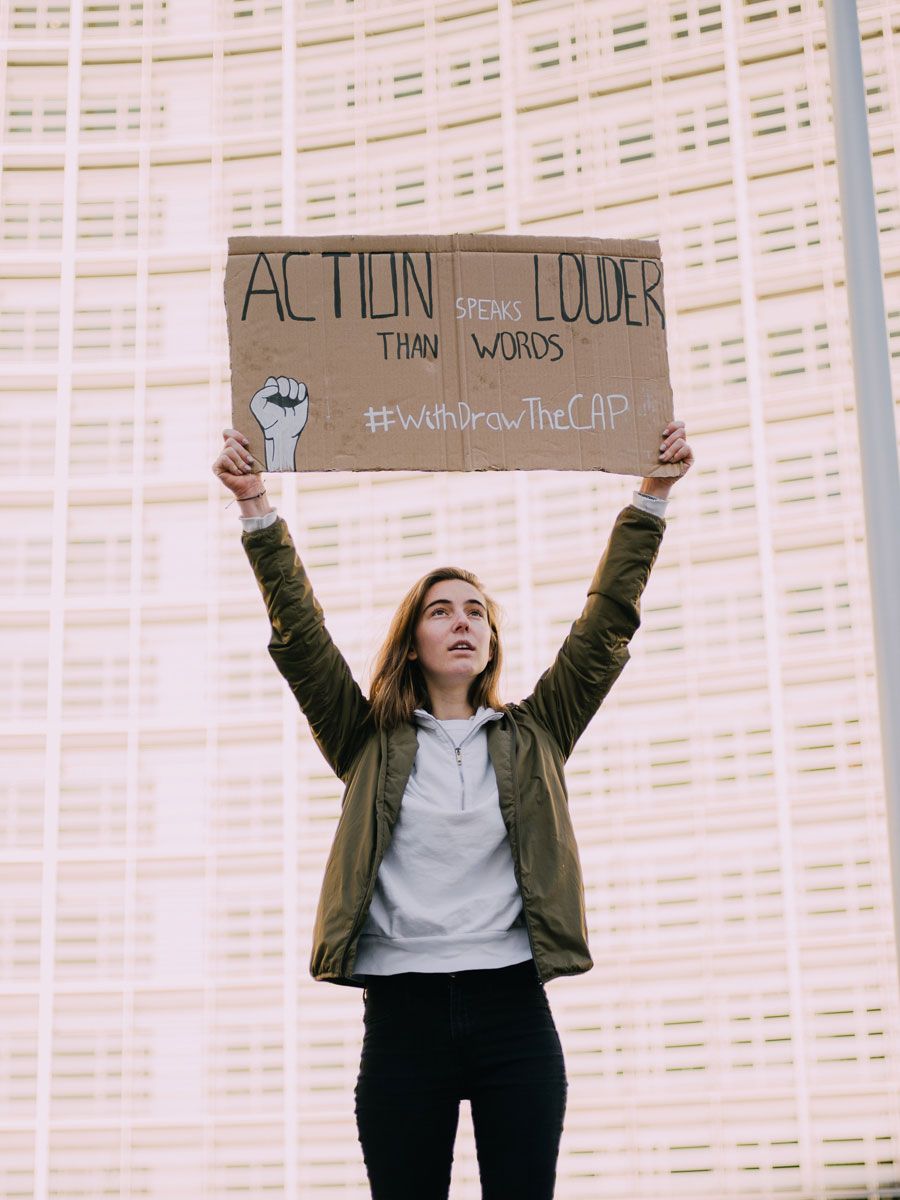 My name is Adélaïde Charlier, and I've just turned 20. I study political and social science in Brussels and I'm also an environmental and human-rights activist.
In 2019, I was involved in launching the Youth for Climate movement, which organized school strikes for 20 weeks. Since then, it's been a daily concern for me. And it's made me change the way I travel, eat, consume…
In October 2019, I set off on a sailing boat with 30 or so other young people bound for COP25, which at the time was to be held in Chile. The idea was to draw attention to other modes of transport. When we reached Latin America, I disembarked in Brazil, where I had the opportunity to meet indigenous people, who told me about their stories, their lives. That's when I really understood that the climate emergency isn't just about CO2, but human rights too. Respecting indigenous people means respecting the Amazon rainforest, which helps to stabilize our planet's climate.
What have I taken away from my activism? Faced with an enormous challenge, like the climate, we have the power to act: by joining movements and activist groups, by becoming ethical consumers (not buying meat from Brazil or clothes from the other side of the world). My activism has taught me that political leaders are, in fact, followers of citizens. It's up to us to show the way.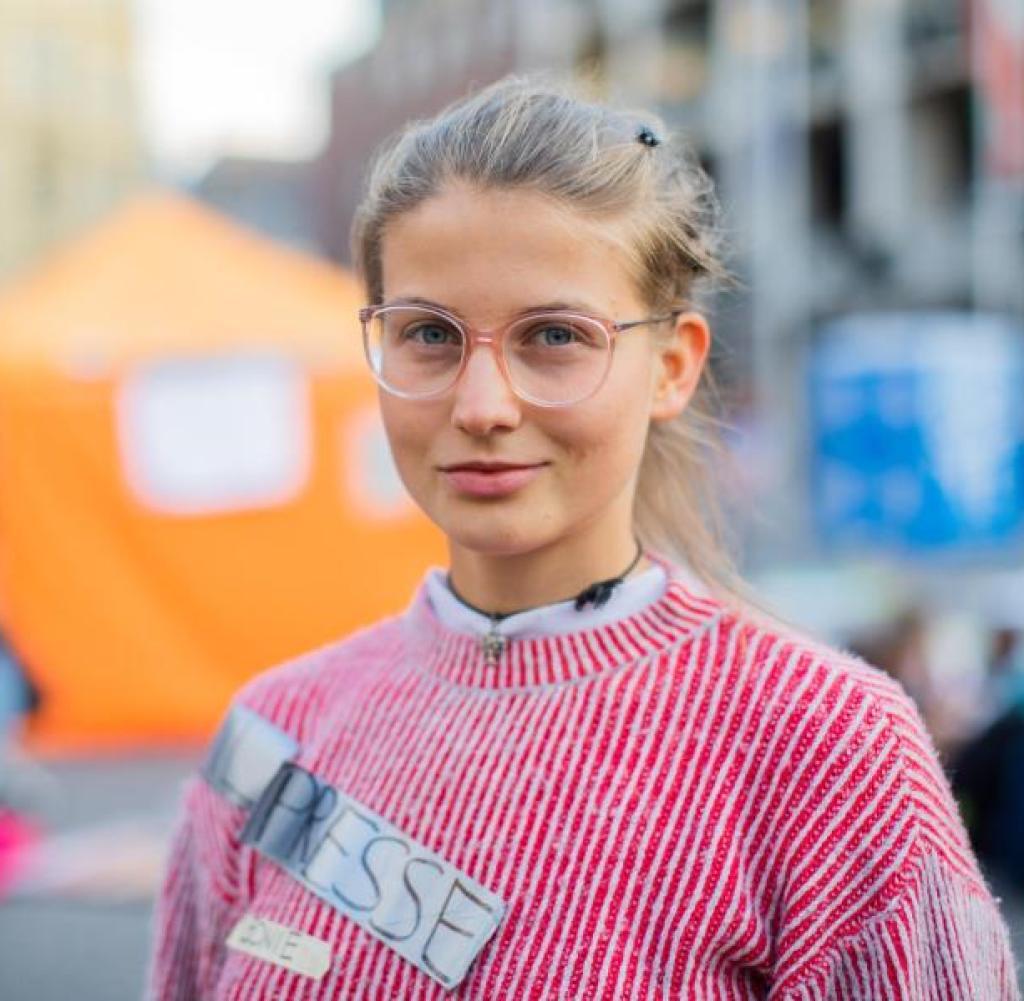 I'm Leonie Bremer, I'm 24, and I'm fighting for justice with Fridays for Future. I have a Bachelor's in Environment and Energy from Rhine-Waal University of Applied Sciences, and I'm currently studying for a Master's in Renewable Energy at TH Köln. I'll start writing my thesis in the fall.

It's hard to say when exactly my activism began – but it's also irrelevant. Ever since I can remember, I've felt great empathy with animals and people more vulnerable than myself. For example, I worked in a retirement home during my time at school, and, aged eight, I fostered a dog whose owner couldn't look after it. Naturally, as I got older, I started to engage with bigger social justice issues, and it's hardly surprising that I soon encountered the topic of climate justice.

A few years later, I got involved in activism in Hambach Forest and began protesting against the company RWE, which is responsible for the displacement and death of millions of people across the world. In August 2018, a court ordered an end to the clearing of the forest, and at the same time, Fridays for Future was founded. For me, it was the perfect transition. I much preferred FFF's protest style, as I'm afraid of police violence and that was unfortunately always a factor in Hambach Forest. So I've been protesting with Fridays for Future since 2018 and organizing protests myself since spring 2019. I became a national spokesperson in summer 2019. There's always plenty to do, but Fridays for Future's success and the way we've been able to shape the discourse are great motivations for continuing. But even these aspects are nowhere near as motivating as the people I have the privilege of working with every day. I focus on international collaboration in my work for Fridays for Future.
After nearly a year and a half spent building trust with activists from the areas of the world most affected by the climate crisis, I've succeeded in creating the first long-term campaign with this group. This campaign is really special because it shows how the fight for climate justice should look: it's led by MAPA (most affected people and areas) and demonstrates the impact of a bank from the Global North – Standard Chartered – which conducts its business in other countries, destroying people and ecosystems in the process. MAPA are the most powerful force in our movement. They are directly affected by the consequences of the climate crisis despite bearing little responsibility for it, and are nevertheless some of the loudest voices in the fight against it. If we want to change the system in the way that's needed to ward off the climate crisis, we need to listen to marginalized people and empower them to make decisions. Otherwise, the "new system" will contain the same flaws and injustices as the old one which is responsible for the climate crisis. My day-to-day work includes not only this campaign but also the German parliamentary elections and other key events this year.