Update, 5 Nov: Your searches have allowed us to raise $21,700 for Earthjustice!
---
The Earth can't wait four more years. The result of this election will have a profound impact on the climate crisis. It will determine whether the US will enact policy that meets the scale of the problem — or not. It will decide if the US will rejoin the Paris accords, and use its influence to push for climate action globally. The outcome of this election will settle whether we have reason to hope that catastrophic levels of planetary warming can be avoided, including its social, economic, and environmental consequences. Or not.
The planet is on the ballot in the US election
The Trump administration's record on environmental issues is clear. Trump has not just called climate change a hoax, he's also acted according to this dangerously mistaken belief. He rejected the Paris accords on climate change, relaxed legislation around water protection, drilling, animal protection and air pollution, and opened the Arctic to the oil and gas industry. In fact, the Trump administration has been reversing nearly 100 environmental rules, including rules that protect trees. The current administration has proposed to allow oil and gas drilling in national forests, and, only days before the election, he opened Alaska's ancient Tongass Forest to logging. Alaska's Tongass is the world's largest temperate rainforest, and a key habitat for wildlife.
A Biden administration is not a guarantee of environmental success — especially with a 6-3 conservative majority on the Supreme Court. But the odds would be in the planet's favor. A Biden administration would allow activists to push for greener policies and fight the fossil fuel lobby. It would also change the way we talk about climate change: as a matter of fact – not political belief – and as a matter of social and economic justice.
Ecosia has users in over 180 countries. The outcome of this election will impact all of us, but only US citizens can vote. We urge you to think of the planet – and all its inhabitants – when you cast your ballot. Make 2021 a better year.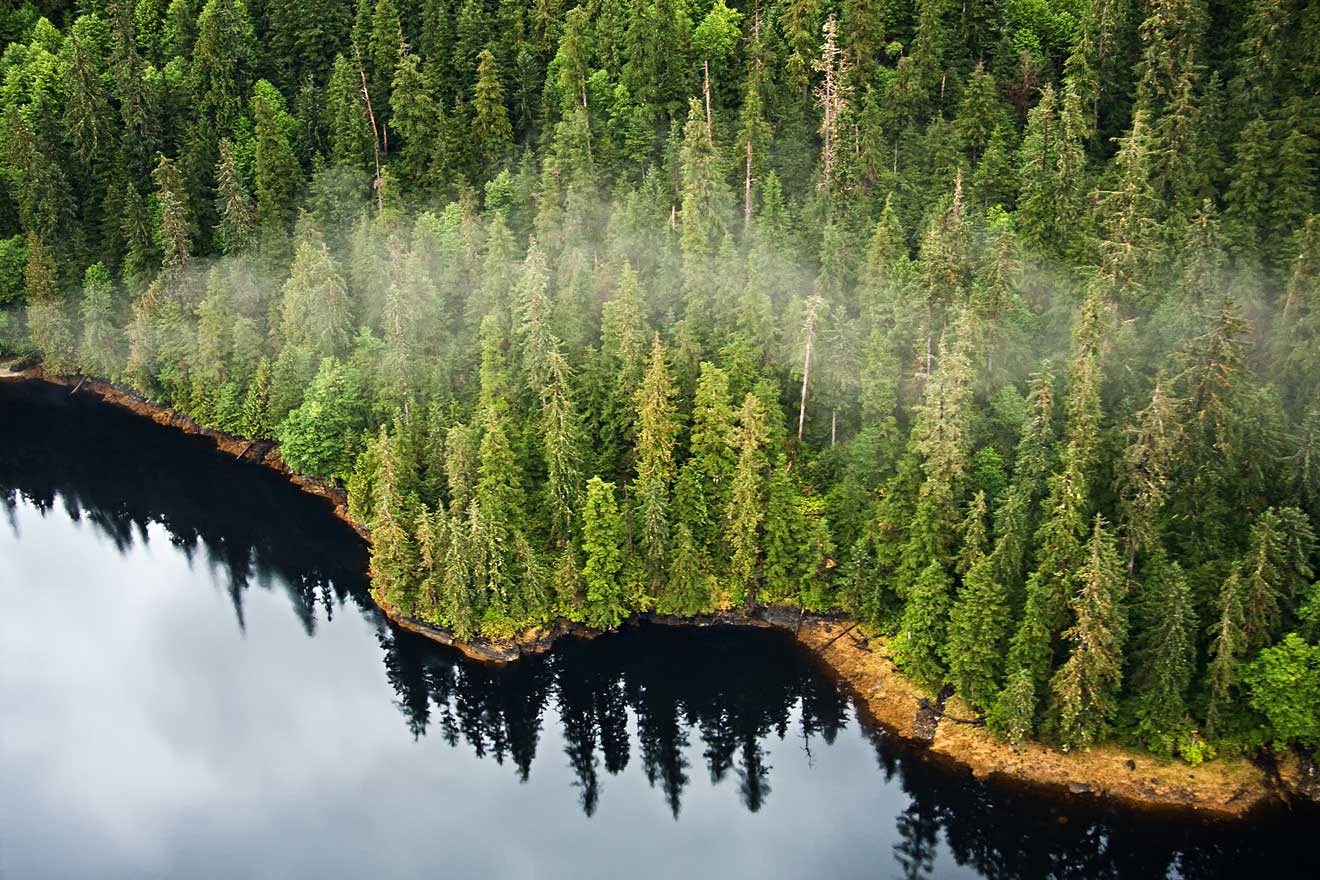 Revenue from all US searches goes towards Earthjustice
Regardless of who wins this election, there'll be work to do. To undo decades of policy that has propped up fossil fuel giants, and to fight for a just and equitable climate future for all, we'll need some good lawyers.
That's why the revenue from all US searches goes towards Earthjustice until polls close on November 3rd. Earthjustice is a US-based non-profit that goes to court for the future of the planet. For the past 50 years, Earthjustice has wielded the power of the law to combat climate change, protect wildlife, advance clean energy and protect people's health. Over 150 full-time lawyers are currently working on over 630 active legal matters, representing clients, big and small, free of charge. And they do so successfully: only a few days ago, they blocked a coal mine construction that would have destroyed parts of the Gunnison National Forest in Colorado.
This much is certain: whether it's stopping drilling and logging in the Tongass forest, protecting grizzly bears in Montana, or fighting for clean energy solutions in California, Earthjustice's work is highly consequential — and that work will continue no matter who's in office.
Your planet needs you
We need climate activism, including in the courts, to be successful. But this success depends heavily on the outcome of the election.
According to a June survey from the Pew Research Center, a majority of Americans say that they are experiencing the effects of climate change in their own communities, and believe that their government isn't doing enough to tackle the climate crisis. This majority needs to vote to make its voice heard. The world is watching.