Beyond Profit is a collection of interviews to highlight the work of purpose-led brands. We believe businesses must change and prioritize the planet over profit, and we present these companies to show how this can be done.
---
Here's a fact for you: almost 50% more people fold their toilet paper, rather than crumple it. But beyond this important revelation (it's okay if you're a crumpler), as well as the toilet paper memes that made the pandemic bearable, toilet paper is just… toilet paper.
Or is it? Enter the world of Simon Griffiths, Co-Founder and CEO of Who Gives a Crap: the company selling toilet paper that builds toilets. Who Gives a Crap offers plastic-free toilet paper rolls, and donates 50% of profits to building toilets where sanitation infrastructure is lacking. So whether you're a sustainability guru opting for bamboo TP, or the connoisseur who occasionally indulges in 3 ply luxury, Who Gives a Crap believes it can transform your bathroom experience, for good. We sat down with Simon to learn a bit more.
We've gotta ask – were you sitting on the toilet when you first thought of the idea for Who Gives A Crap? Otherwise, how did you come up with the concept?
Haha almost!  I was walking into the bathroom and saw a 6-pack of toilet paper when I had the idea: sell toilet paper, use the profits to build toilets and call it Who Gives A Crap.  I called three friends and they all said I had to do it.  The third friend, Jehan, said he wanted to come and help, so he became one of our co-founders.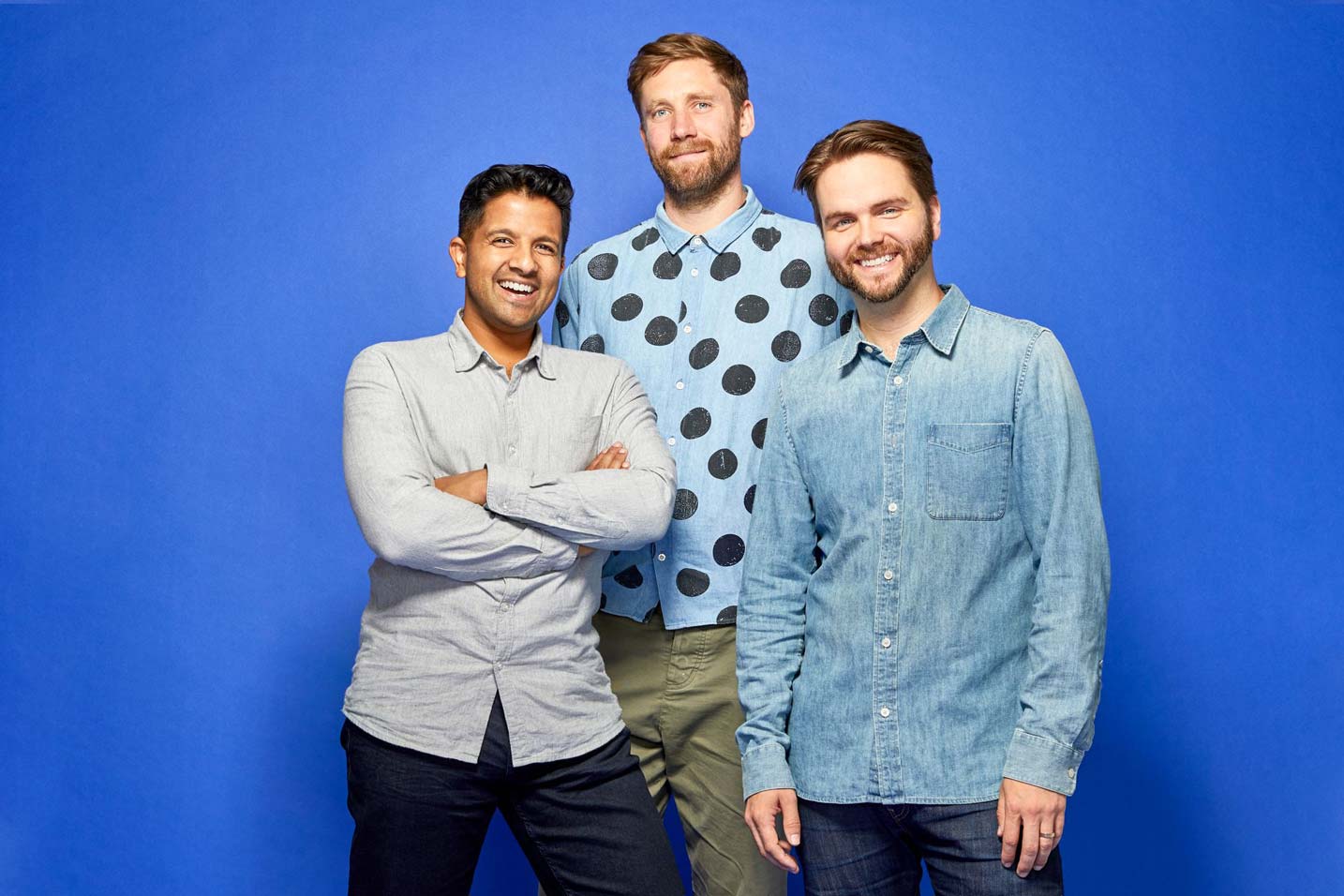 The sustainability movement today is associated with a lot of things – going vegan, traveling less, buying local, or switching to renewable energy. Where does our bathroom experience fit into the narrative around sustainability?
I think one of the biggest barriers to making sustainable choices is the anxiety that comes with making compromises on product quality, price or customer experience.  We've tried to reverse that by making our product experience so good that you would never want to go back to buying toilet paper the old fashioned way.  We offer fast home delivery, beautiful packaging, plus all the good social and environmental stuff, and do it at a price point that's comparable to buying toilet paper in supermarkets.
How does Who Gives A Crap compete? Especially given how many "big brand" toilet paper companies are out there. Is the social purpose enough to drive competitive advantage?
We're at a tipping point of 'ethical business'. Consumers care more than ever about where their money goes and how their products are made. They're looking for products that do more than look good and provide a delightful customer experience – they're looking for companies that do good, too. Companies with ethics and values that align with their own. Companies with a soul. Companies with a conscience. So we think we're pretty well positioned to keep on our growth trajectory.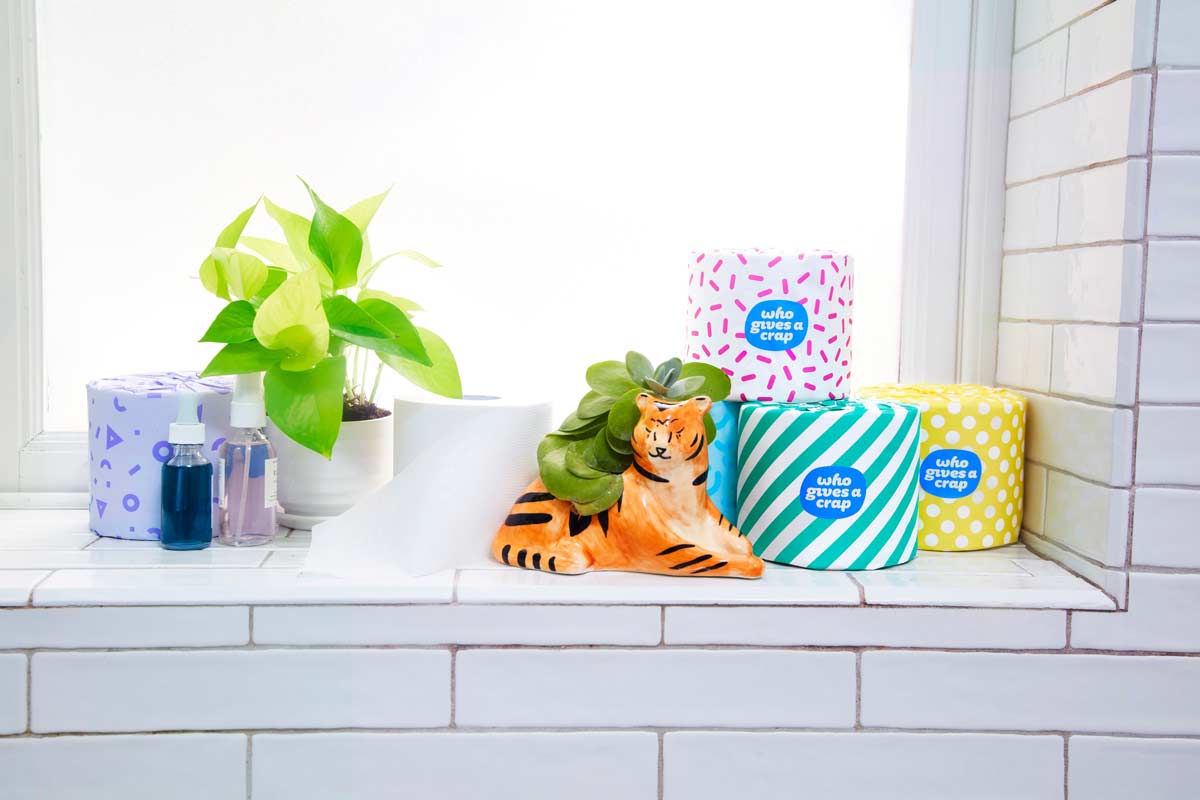 When it comes to pricing a roll of toilet paper at Who Gives A Crap- what are the considerations? Are ethical and sustainability considerations factored in, which might not be included in the price of a "normal" roll?
There's a misconception that ethically made products need to be expensive. Our rolls actually aren't any more expensive than most supermarket brands. There's no real benchmark for how long a roll should be, which is why you'll see so many brands marketing "mega rolls" or "extra super rolls." We recommend comparing price per sheet – ours start at $0.25 for 100 sheets, which is pretty average, if not affordable.
Who Gives A Crap is unique because it asks customers to buy toilet paper in-bulk upfront - maybe 40 or 50 rolls at a time. But for those of us who are used to chucking toilet paper in our shopping baskets at the last minute, that means changing human behavior. Have you found that to be something customers easily adjust to?
We offer 24-packs as well as our bigger 48-packs, but find that the 48-packs are more popular, probably because they work out a little cheaper per roll.  Our customers also talk about loving the feeling of knowing they will never run out of toilet paper again, so there are definitely benefits to the larger pack sizes as well!
Let's talk about Who Gives A Crap's team for a moment. Working at a company that's pledging to give away 50% of its profits for social good is obviously unique - and I imagine that attracts a lot of interest. What does that look like when it comes to hiring? Are you purely looking for hard skills, or do you seek people who share certain values?
We hire based on our values as well as experience and potential, and one of our five values is 'Give A Crap'.  That's helped us to build a team of people that are really passionate about our social and environmental impact, but also have amazing commercial skills to carry us forward.
Who Gives a Crap encompasses many things: a mundane product (toilet paper), a call to action on a serious global issue (health & sanitation), and humorous and lighthearted marketing. How did you manage to reconcile these into one cohesive brand, and what advice would you give for other entrepreneurs trying to do the same?
We want our customers to feel empowered, not sad or guilty. We made that decision early on, despite the enormous magnitude of the social and environmental problems we face. We love using positive language to create a delightful experience and our marketing has always been solutions-focused, which includes our customers. If we can make people feel good, they'll be more likely to tell friends and family about us, which will ultimately help us all to have more impact.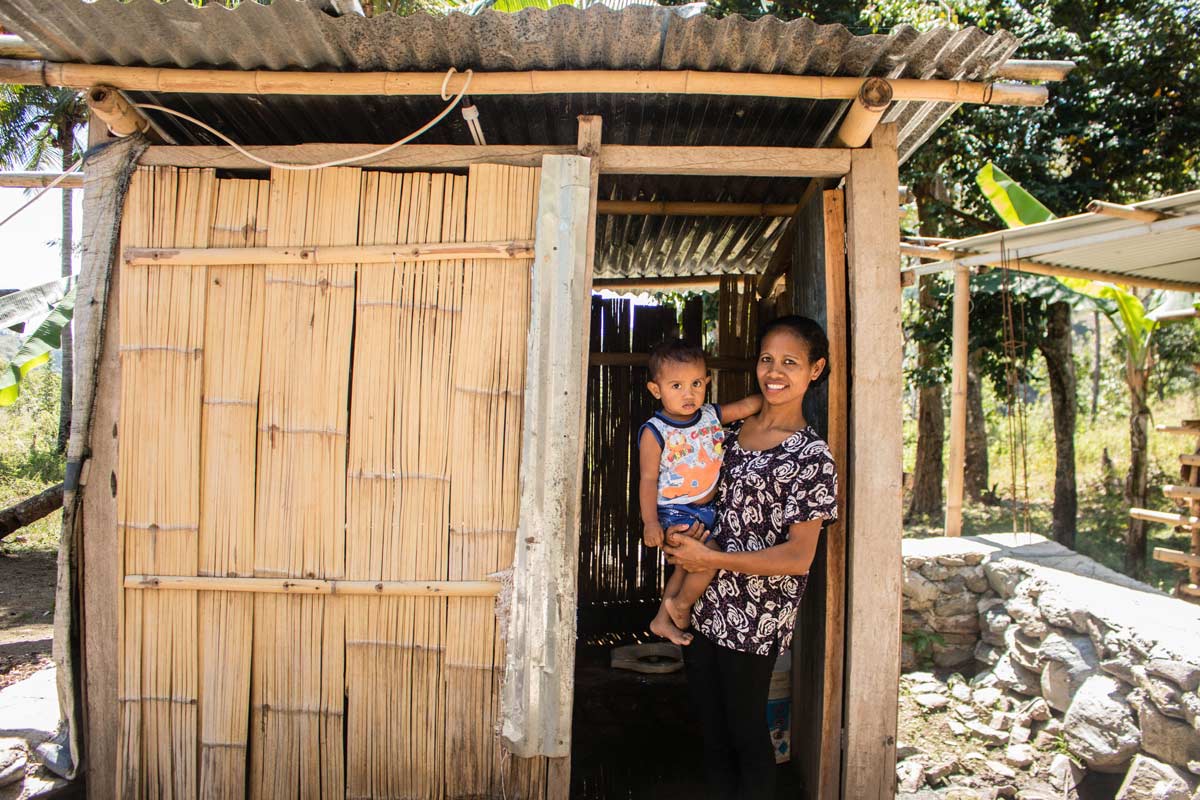 Finally, you must have collected an impressive array of bathroom jokes and bathroom stories at this point. Tell us one of your best.
Probably our favorite story is one of two customers, Gary and Cheryl, who in the early years of our business got married and replaced their wedding cake with a tower of Who Gives A Crap—everyone at their wedding took home a roll of toilet paper instead of a slice of cake!  We had no idea this was happening until they sent us their wedding photos, which were absolutely amazing.
My favorite joke is one that my five year old now knows by heart: why did the toilet paper roll down the hill?  ...  To get to the bottom!
If you want to start changing the world with toilet paper, or learn more about Who Gives A Crap's impact work, visit whogivesacrap.org.