Are you ready to reduce your carbon footprint by switching to a for-purpose search engine that uses 100% of its profits for climate action? One that plants and protects millions of trees around the world? All while protecting your privacy and running on 200% renewable energy? You're in the right place!
There are several ways to search with Ecosia on your mac.
Ecosia on Safari

This is the quickest way to switch to Ecosia, and a great option if you like using Apple's Safari browser. You won't have to download anything, since Safari is pre-installed on every mac.
To get started, open a new tab or window in Safari. Then click the magnifying glass in the search bar.

Next, select Ecosia. That's it! Your searches will now plant trees.
Ecosia on Chrome

It's easy to add Ecosia to Chrome. All you have to do is download our extension.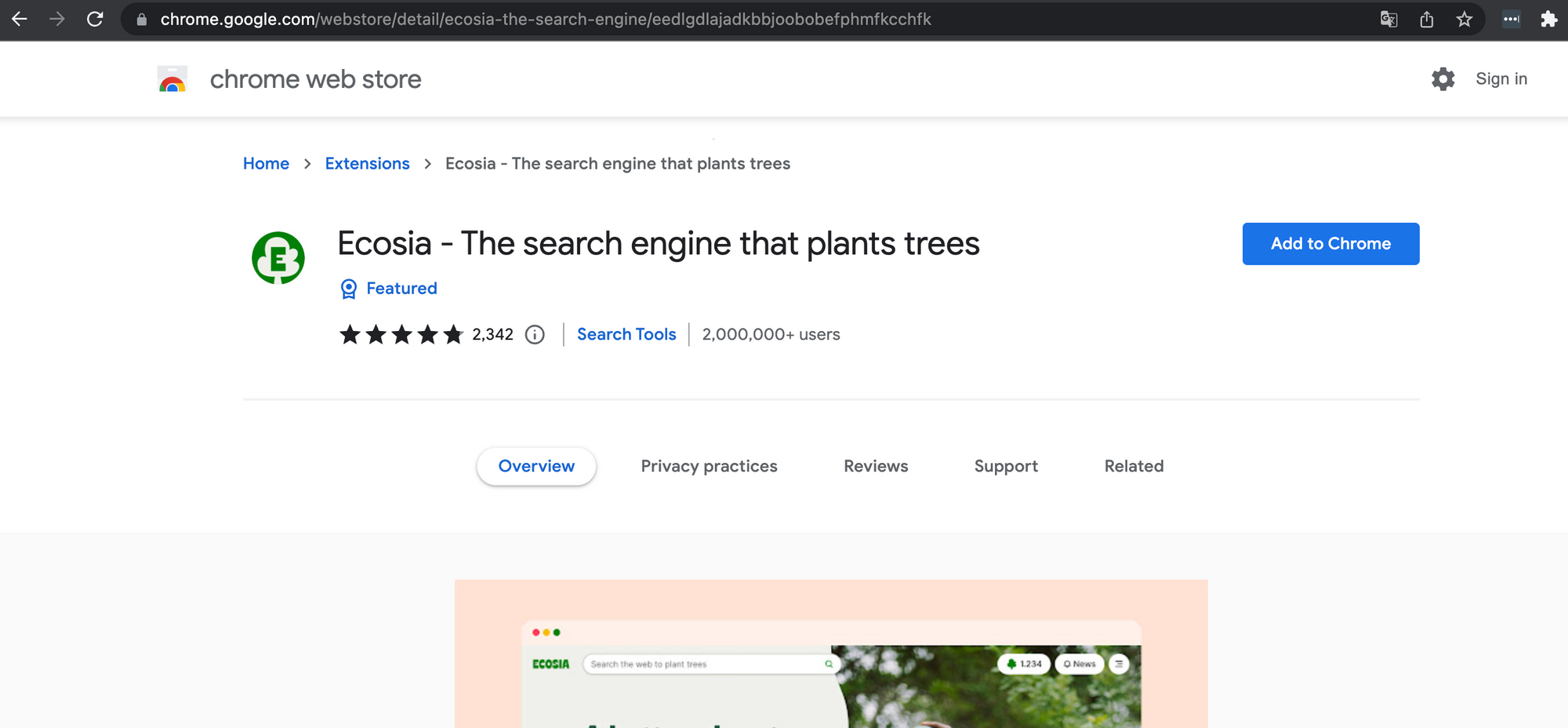 Next, click add extension. These permissions are necessary to run the extension. Learn more about how we protect your privacy.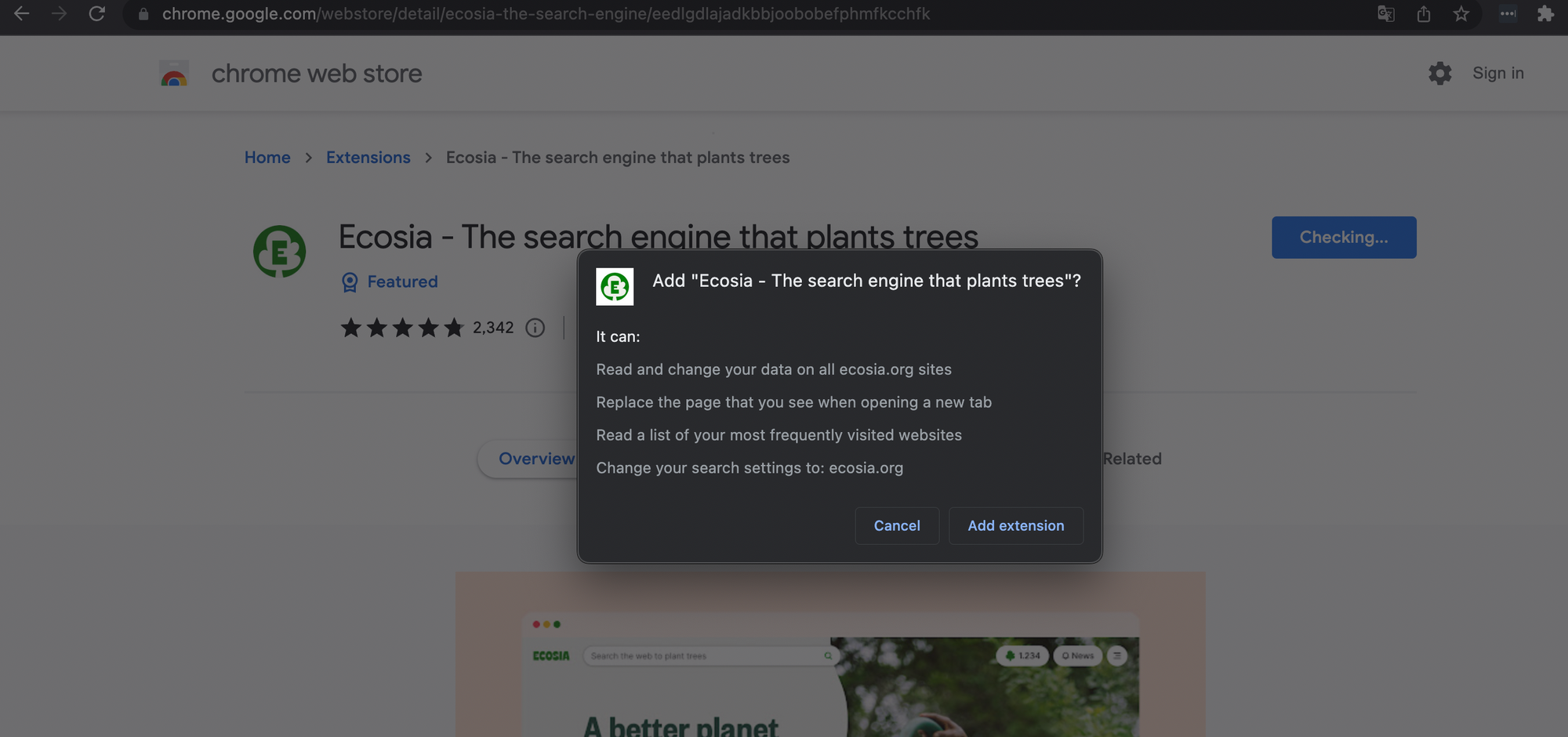 That's it! You're ready to plant a forest.
Ecosia on Firefox

To use Ecosia on Firefox, just download this extension.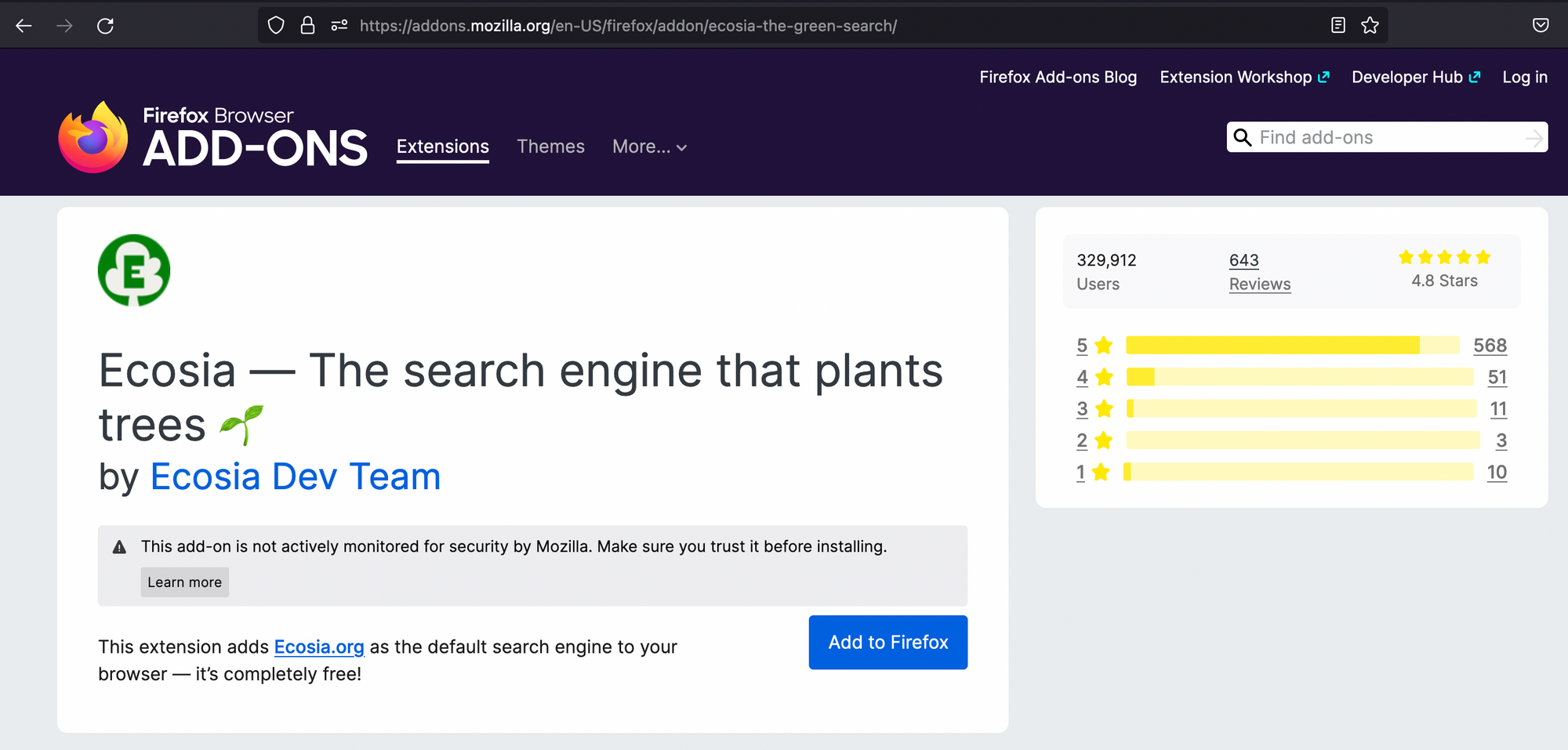 Next, click "add".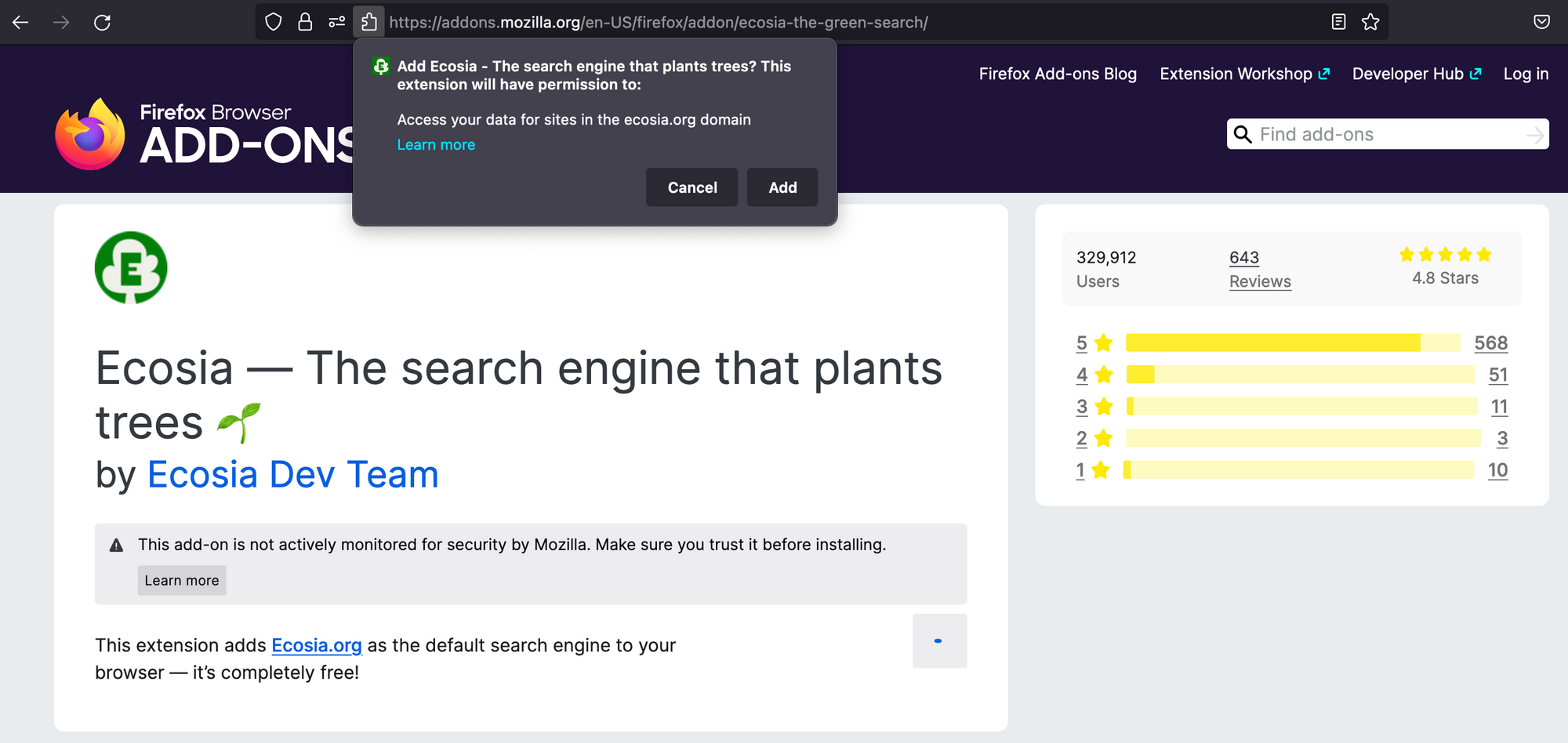 And finally, click "yes".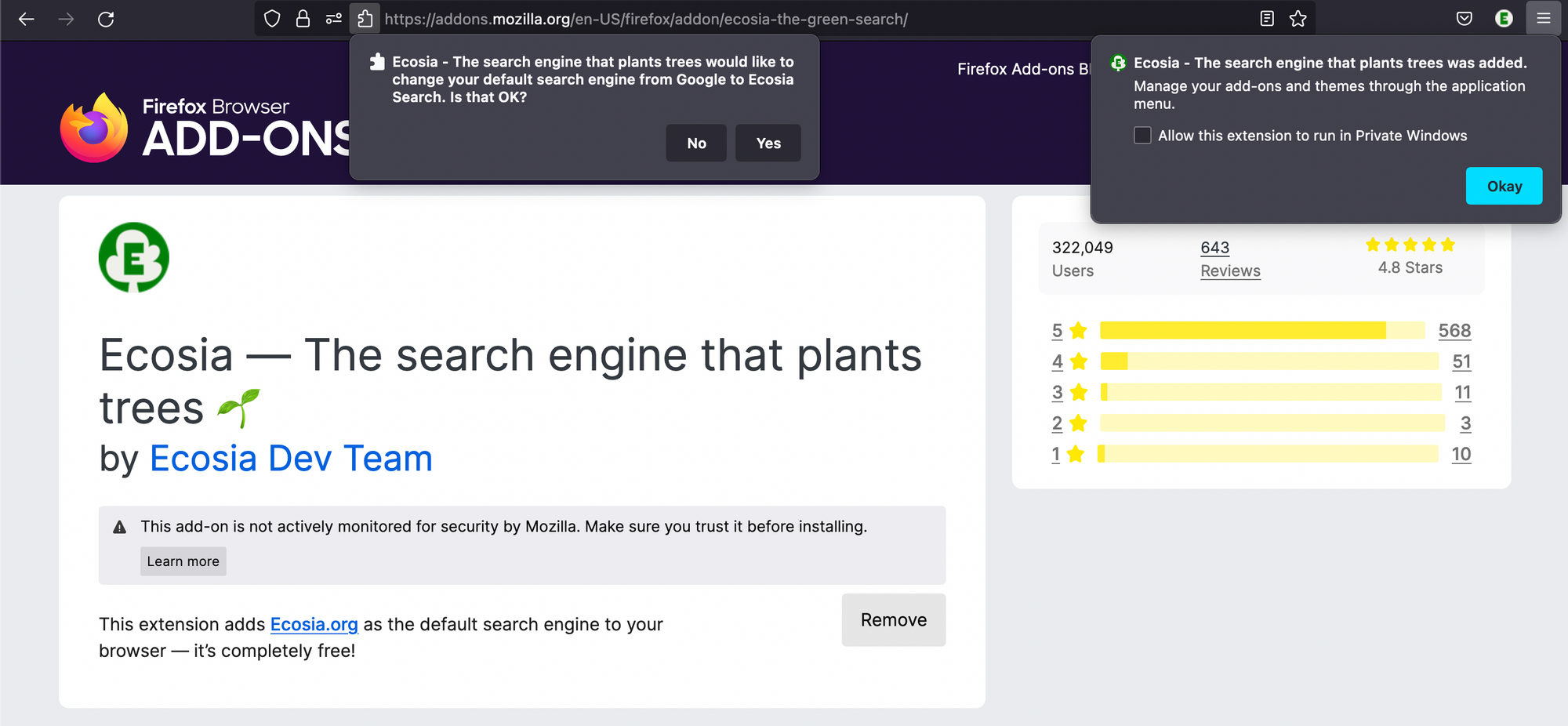 You're all set to start planting trees with your searches.
Ecosia on Brave

If you're using Brave, open your Preferences (alternatively, you can also navigate to brave://settings/search).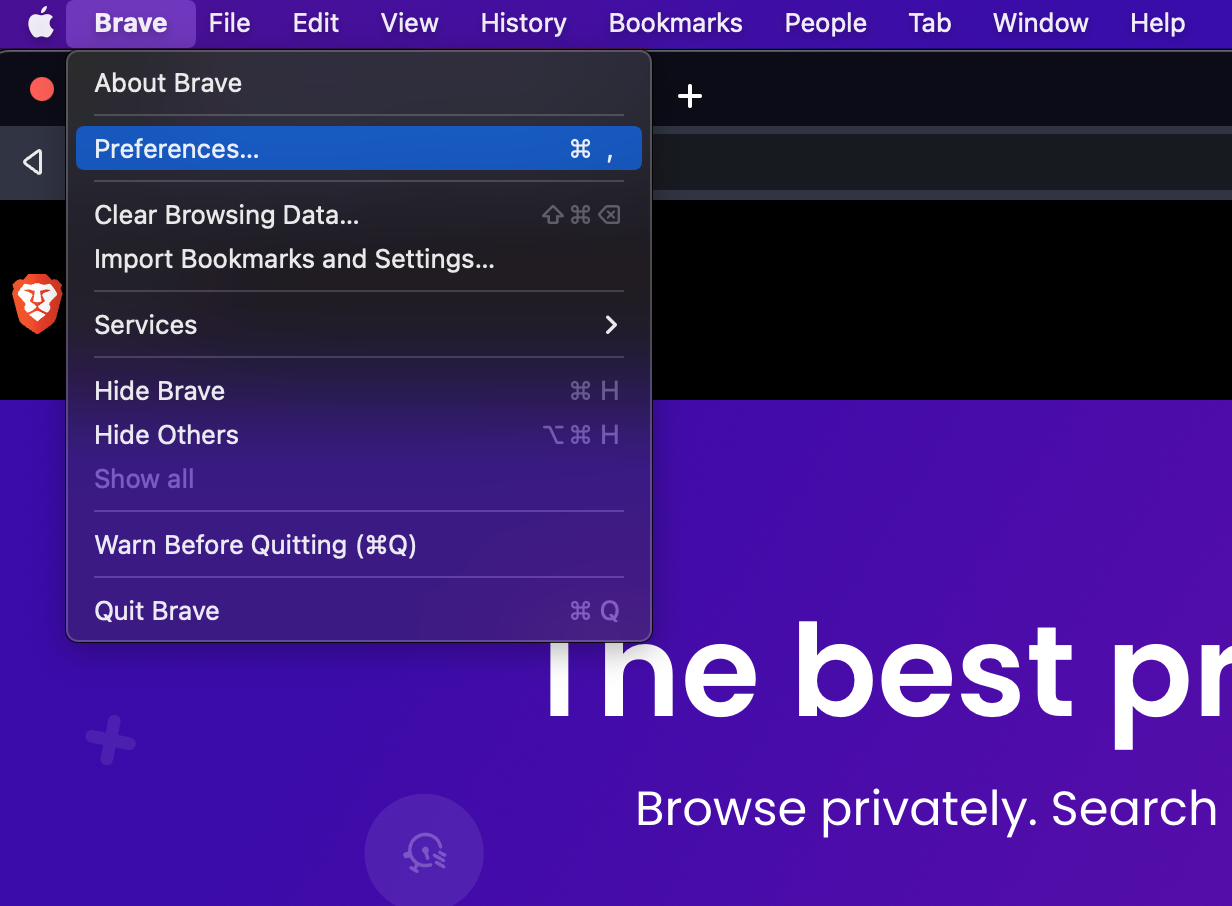 Next, scroll down to "Search engine" and select Ecosia.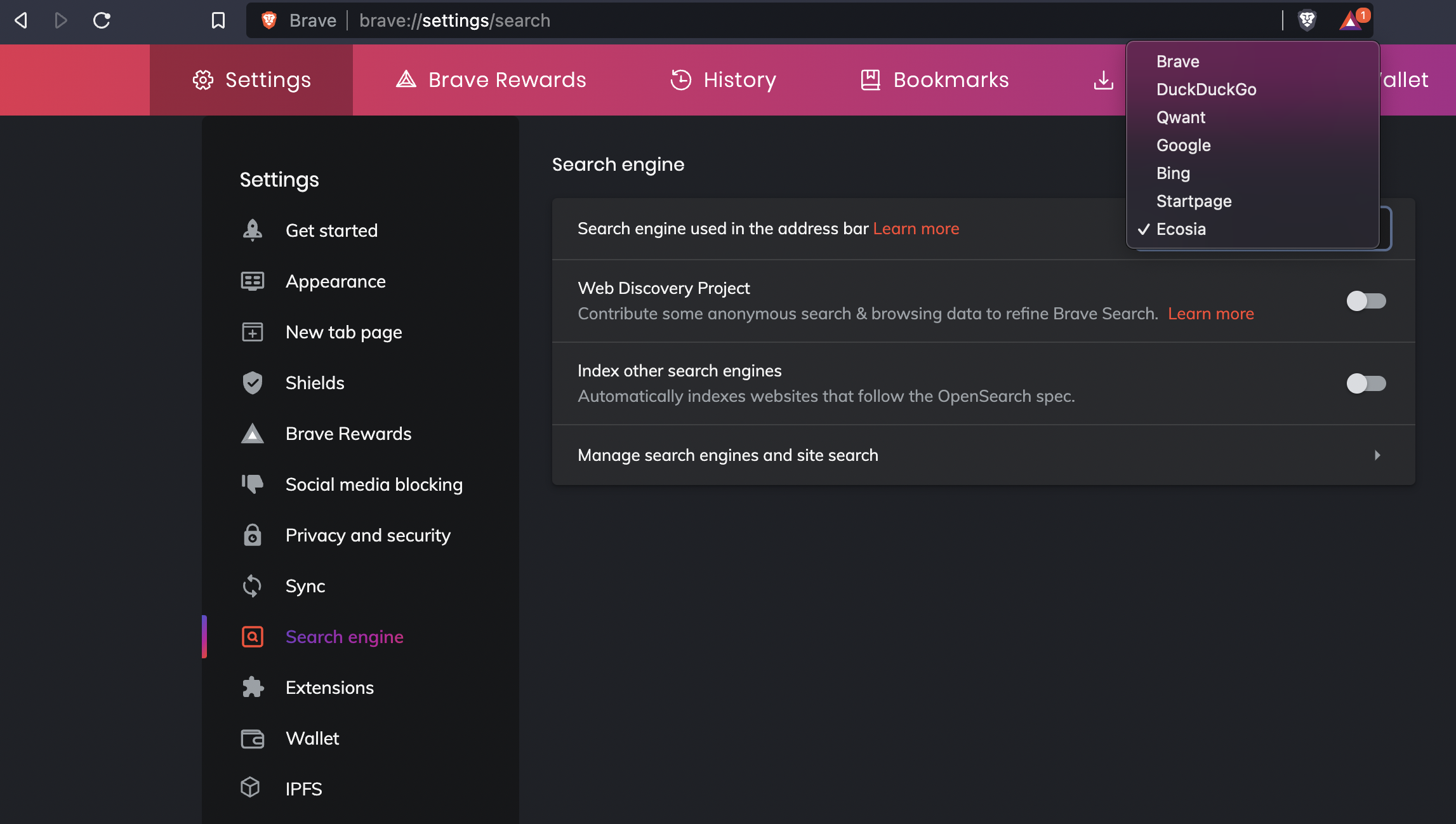 That's all you need to do. Happy planting!
Ecosia on Vivaldi
To get started, open Preferences and click on "Search".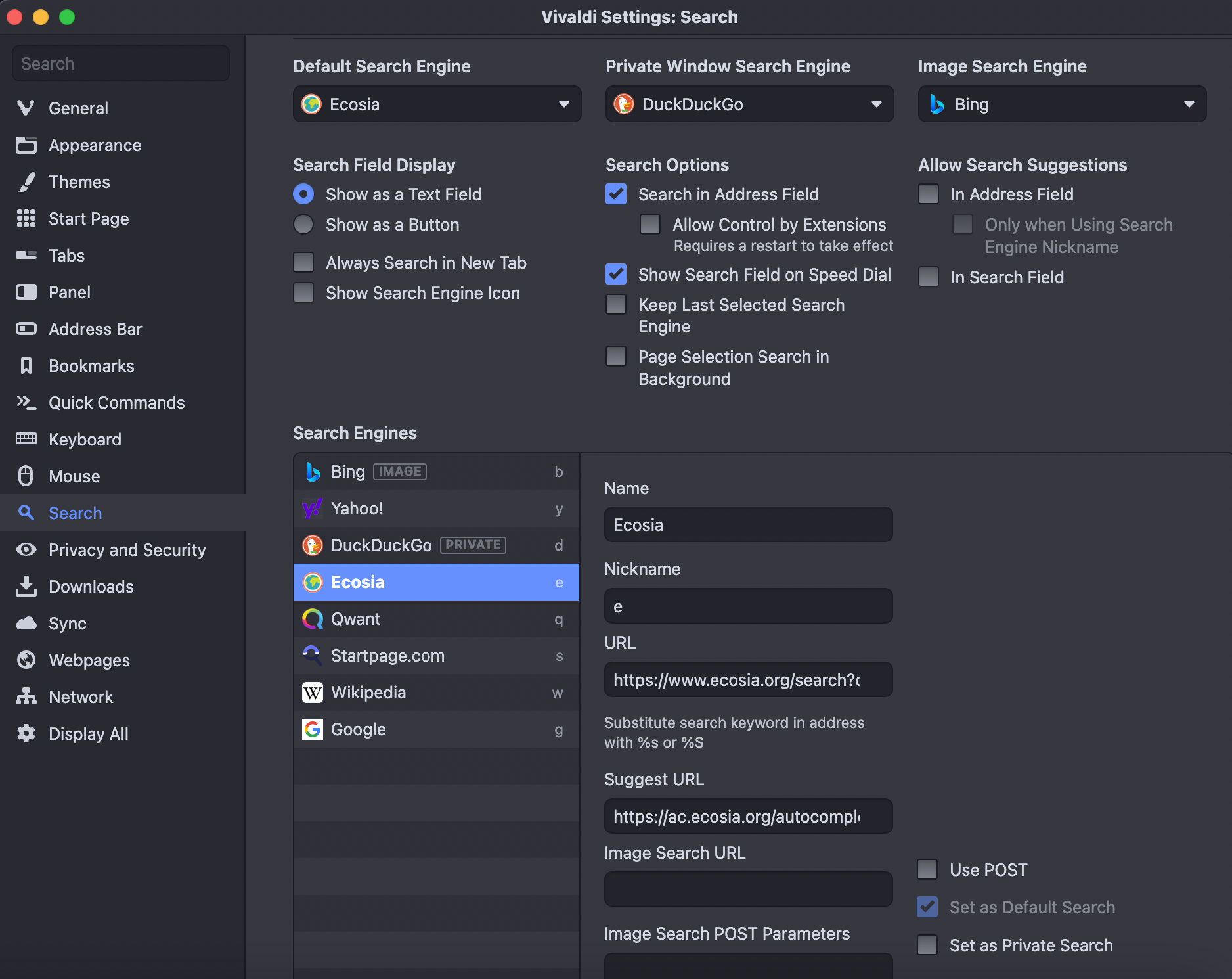 Next, select Ecosia. Done!
Ecosia on Edge

To use Ecosia on Edge, just get our extension.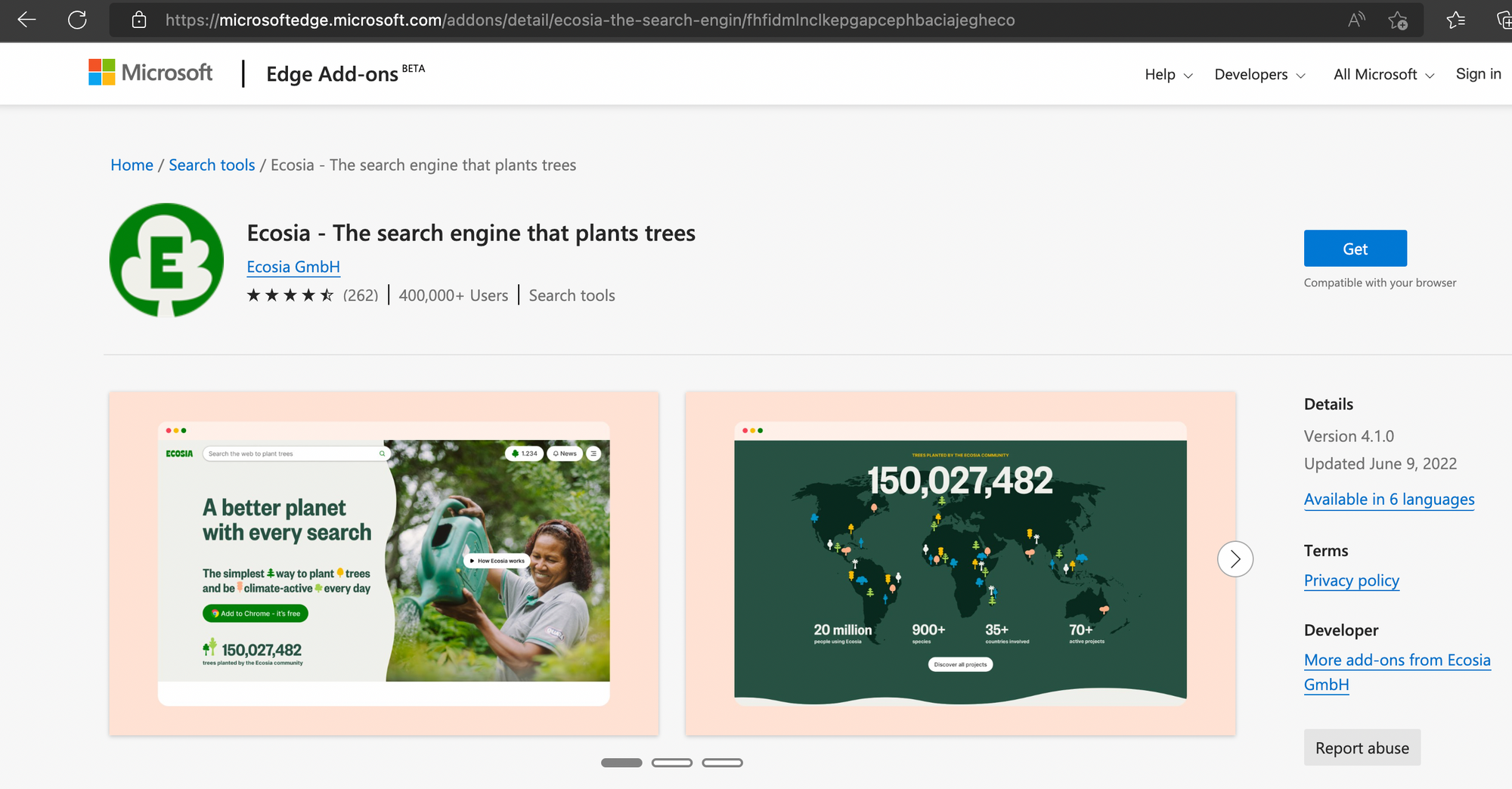 Next, navigate to edge://extensions/ and enable Ecosia.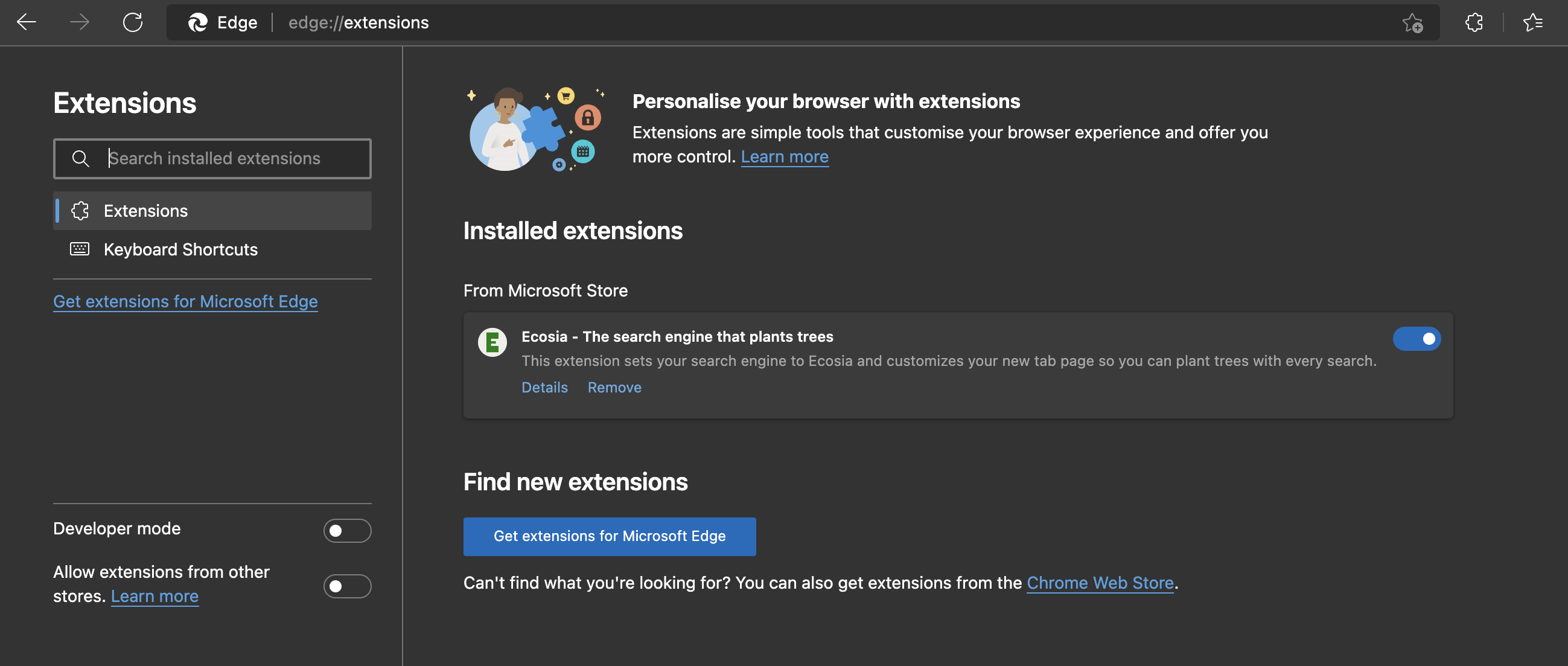 You're all set!
On any other browser, you can make ecosia.org your startpage and new tab page. Do you have more questions? Please check out our FAQ.