Ecosia is the search engine that plants trees. We host monthly meetups at our Berlin office, which aim to provide a creative space for developers from under-represented groups.
Tech is still a male-dominated industry, despite a growing demand for female coders among companies that are striving for a 50/50 gender split.
Ecosia is at 30/70 and is now hiring more female developers than ever before, who have often got into the field through non-traditional routes, such as through meetups or workshops organised by community groups in Berlin.
Ecosia backend developer Jessica Greene notes that candidates without a traditional coding education– namely a computer science degree – can be at a disadvantage in the hiring process.
"It's important to remember that women in many cultures – but not all! – were not encouraged to study in this field. I remember myself being discouraged by male teachers at school when I had interest in engineering and sciences," she says.
"This is a big part of why candidates may not have a traditional education in the field, something which sadly still dominates most job posts."
We're working with Open Source Diversity to create a safe space and friendly environment that can empower members of underrepresented groups in the open-source community.
The monthly meetups focus on open-source projects, which the organizers describe as "the foundation of the internet – but suffer from a startling lack of diversity".
This month, Berlin-based coder Teresa Ingram presented her open-source project and invited attendees to help develop and refine it.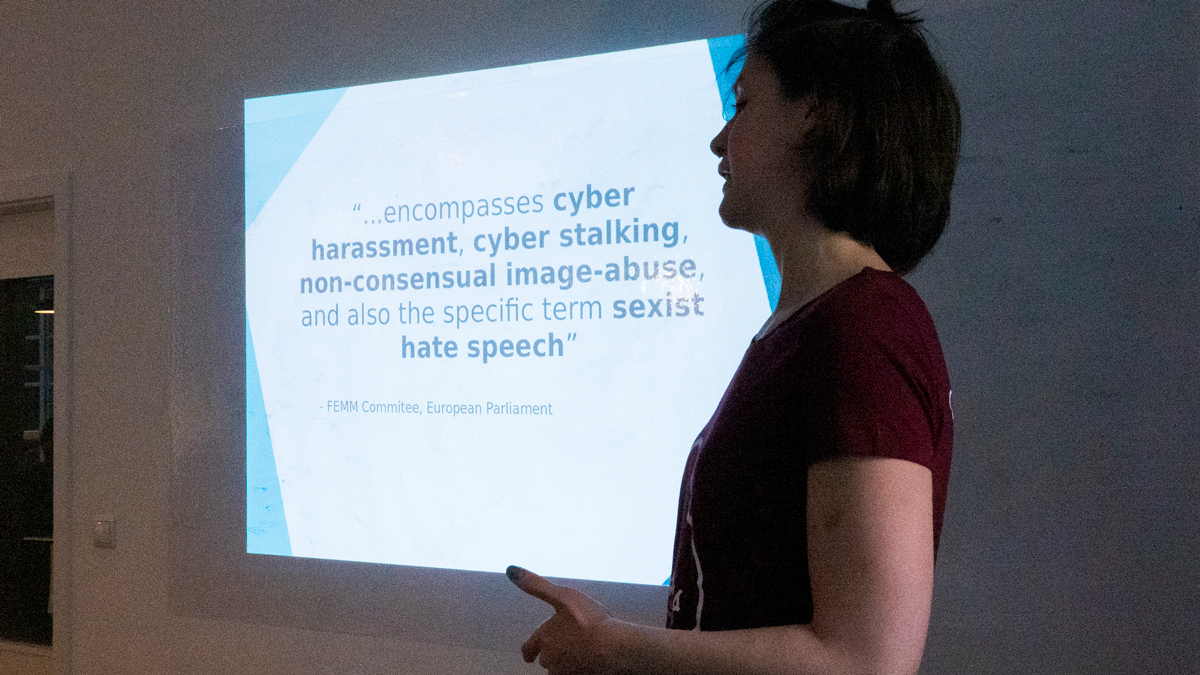 Teresa presenting Stop It at our office in Berlin
Teresa told Ecosia that she wants to build a tool that gives victims of sexual abuse their agency back. "Net neutrality does not exist," she said. "Women are often victims of online sexist hate speech, particularly those with intersecting identities."
Stop It is a browser extension that can detect troll tweets and flag them as abusive. She told Ecosia that it could work in a similar way to an ad blocker, but to filter out offensive language.
Teresa previously worked as a software engineer for Barclays, in a male-dominated team. She had the idea for Stop It after visiting the Danish parliament and becoming aware of the abuse that female politicians were receiving. Within three weeks, she had built a model that could identify troll tweets.
"This discrimination is programmed into the tech that we love, in the form of a 'toxic technoculture'", she told us.
We asked Teresa if open source software can help to build a better internet. "Aside from the benefits of open-source software such as improved security of a project, stability and control,it helps people to become better programmers," she said.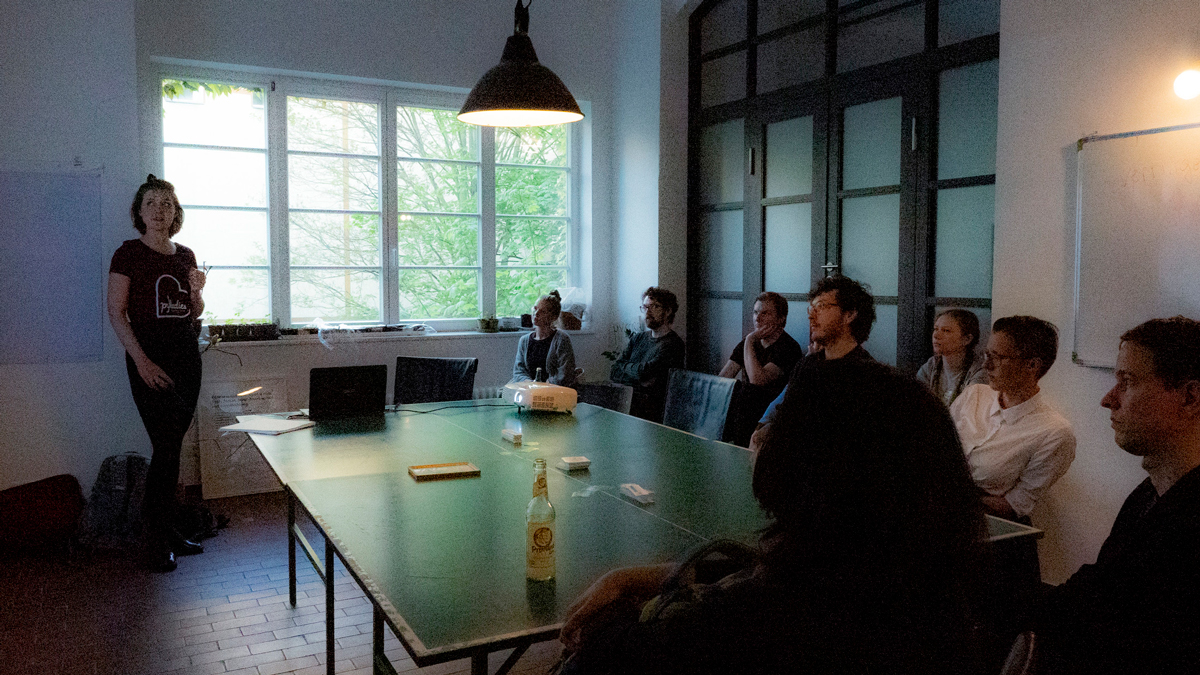 Ecosia hosts monthly meetups for developers at all experience levels
"Because open-source code is publicly accessible, people can easily study it as they learn to make better software. Although the open source software community is not free from discrimination, anyone can contribute to open source projects and this diversity is what helps make the internet better."
Diversity in tech is important. Projects like Teresa's remind us that our digital services can't cater for everyone if they are built exclusively by a privileged few.
The meetups are held at Ecosia's office in Kreuzberg, Berlin, and organised by Jessica, as part of her role as community outreach ambassador. The next open-source meetup will take place on the 27th May.
Ecosia believes in tech for social good. Install our browser extension and download our app today to start planting trees.