Ecosia on Campus is a global, student-led campaign that aims to make Ecosia the default search engine across the world's universities.
What started as an idea between three students has developed into a worldwide tree-planting phenomenon. In the last quarter of 2018, Ecosia on Campus campaigns planted 6,386 trees. But the campaign has now grown to 70+ universities, and students are working together towards the ambitious goal of planting 100,000 trees by the end of 2019.
Who's behind an Ecosia on Campus campaign?

When Jean-Louis, a student at the University of Swansea, isn't running a marathon in Uganda, he's busy organizing a reforestation project after 10 hectares of woodland caught fire close to his university. No wonder he was able to convince his university's IT department to switch to Ecosia!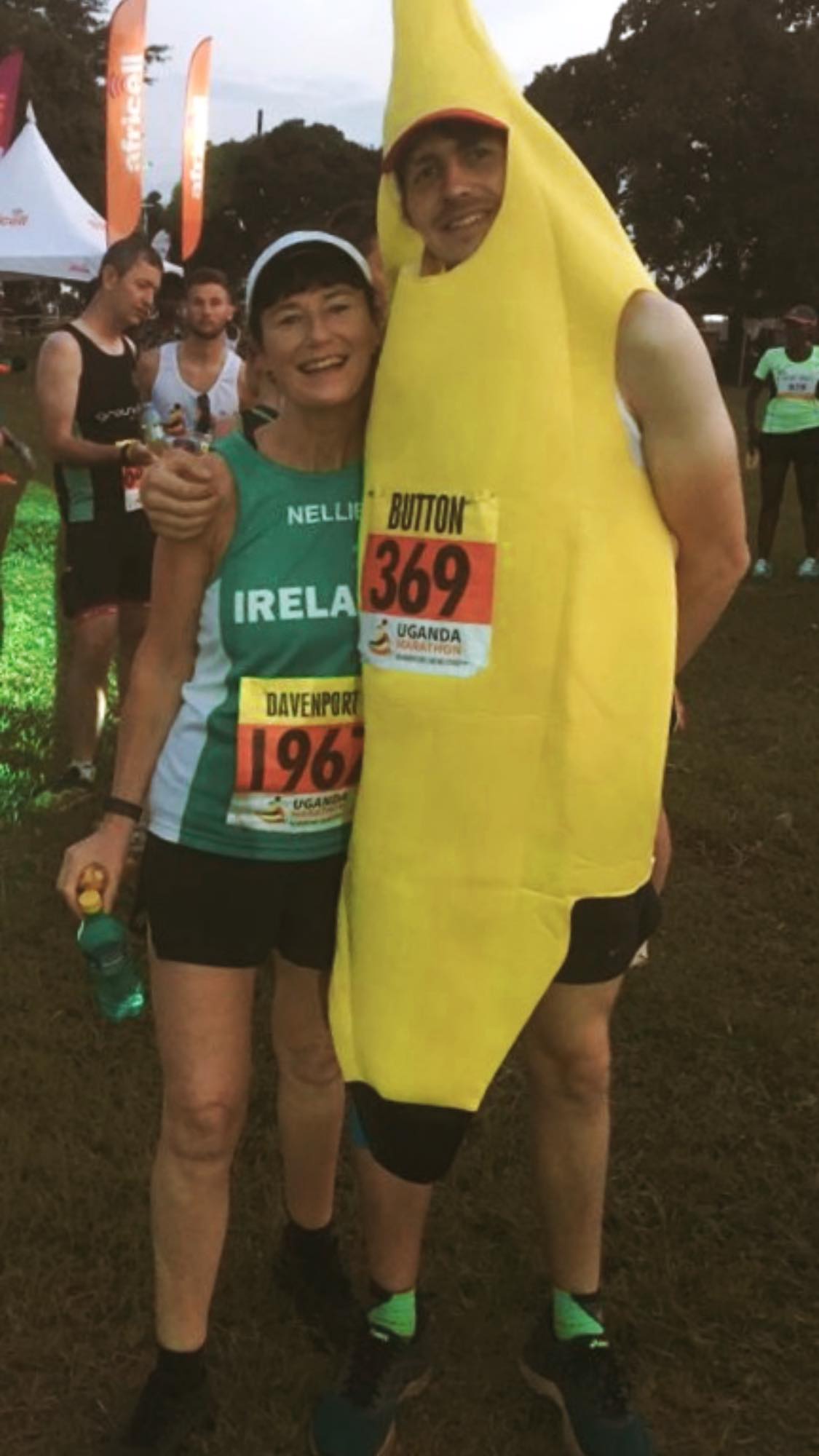 A team of powerhouse medical students at The Ohio State University secured $40,000 to raise awareness of Ecosia on their college campus. Always being the busiest table at student fairs, Ecosia at OSU has planted more than 10,000 trees in a matter of months!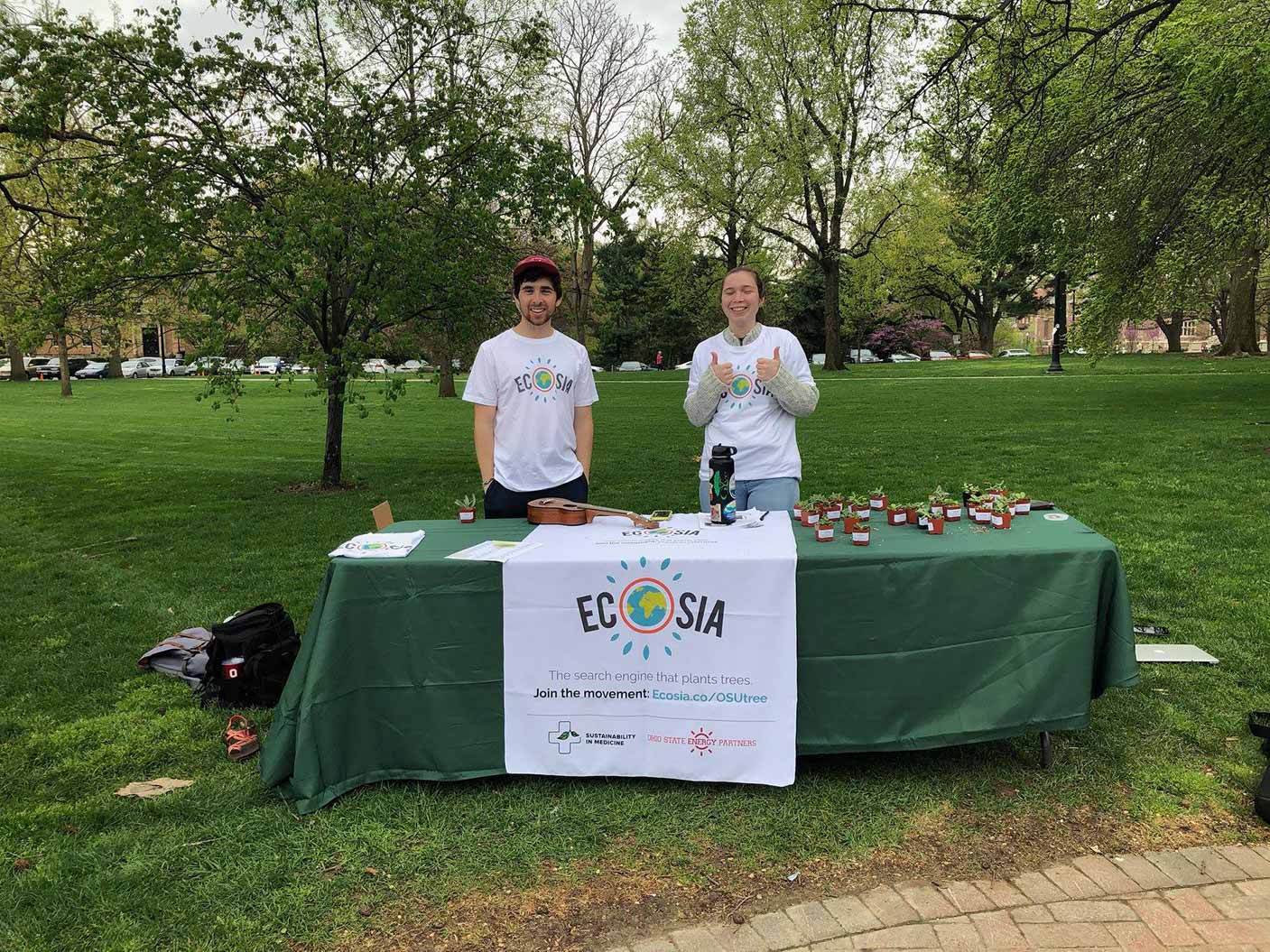 The environmental campaigners behind Sorbonne on Ecosia are reaching students across the whole university, and beyond. By making amusing memes and inviting Ferdinand, Ecosia's representative for France, for an interview, they are getting students to engage with environmental issues and have fun in the process.
10 of us are now working on this wonderful project, and we're thrilled to share our commitment and ambition with a larger audience. Ecosia isn't just a search engine; it's a fun alternative to help save our planet.
– Skalli Zineb, Sorbonne on Ecosia
What do campaigners actually do?

Running an Ecosia on Campus campaign invites new experiences into your student life. Students often team up with other green initiatives at their university and work together to create a better world. Through handing out leaflets at sustainability fairs, or writing a press release to feature in the student newspaper, students are encouraging their peers to start taking climate action by advising them to switch to Ecosia.
How to get involved

If you are currently at university and feel you have what it takes to influence change, then we want you to become an Ecosia ambassador. Being part of this global community of environmentally active students can really help to inspire change in this world and we want you to join us on this journey.
Campaigning for Ecosia can also look great on your CV and help you in your future career prospects. To find out how to get started, visit the Ecosia on Campus page.
Competitions and prizes!

In order to meet Ecosia on Campus's 100,000 tree target for 2019, there will be regular competitions between universities and the chance to win fabulous Ecosia merch!
The more universities that make the switch to Ecosia, the stronger the message is that students demand climate action and won't just sit on the fence when it comes to their future.
Remember to give Ecosia on Campus a like on Facebook and a follow on Instagram to keep updated with all the exciting news from the campaign.