As Ecosia's student ambassadors return to university for the spring, more and more academic institutions are setting Ecosia as the default search engine across campus computers.
Ecosia on Campus first started as an idea between three students in September 2018. Since then, student internet searches have financed the planting of over 135,000 trees. There are now seven universities worldwide that have made Ecosia the primary search engine on campus – a number set to rise as more motivated students join the movement.
Which universities have recently switched?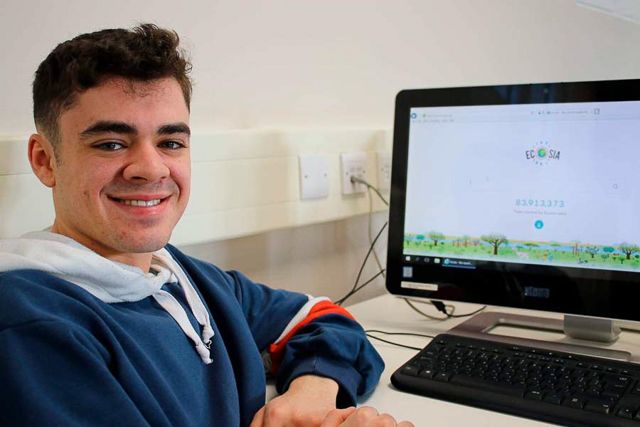 The University of Leeds became the first Russell Group university to turn its internet searches into trees. Despite their different academic backgrounds of economics and pharmacy, Hugh Kendal, Zeke Marshall and Rachel Djangmah were brought together by the same shared goal of installing Ecosia on campus. The University of Leeds has already helped to plant over 4,000 trees this year through its searches with Ecosia.
At the Liverpool John Moores University, the student union recently organized a sustainability week. Students held a community gardening event and shared lifestyle tips, such as how to live sustainably on a budget.
The university's IT department switched to Ecosia during the week and students searches financed the planting of over 4,600 trees! The university is reviewing whether to keep Ecosia as the permanent search engine as they gather feedback from their students.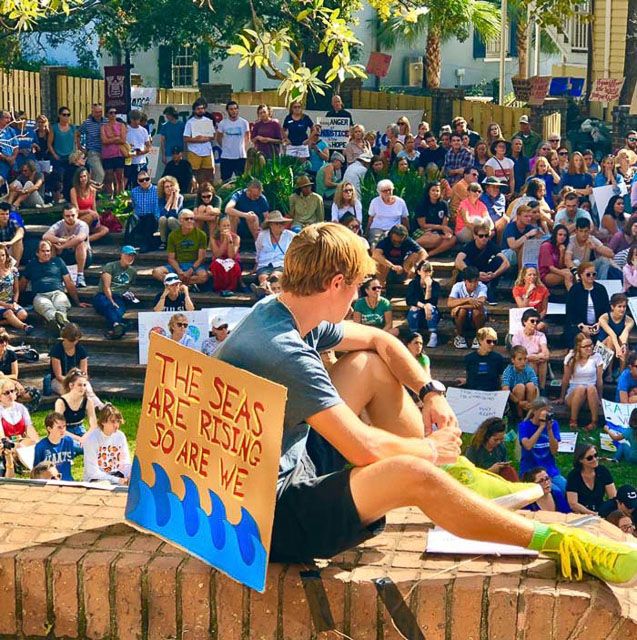 The College of Charleston in South Carolina has also made Ecosia a part of its IT systems. Ecosia is the default search engine on all of the library computers, helping to plant over 2,500 trees so far. Rowan Emerson, the student behind the memes on CofC on Ecosia, is not stopping there. He's now working to convince the university's medical school to start using Ecosia as well.
Who else is planting trees this term?

Many other universities are also very close to setting Ecosia as the default search engine. This is only because of the dedicated Ecosia campaigners influencing change at their university.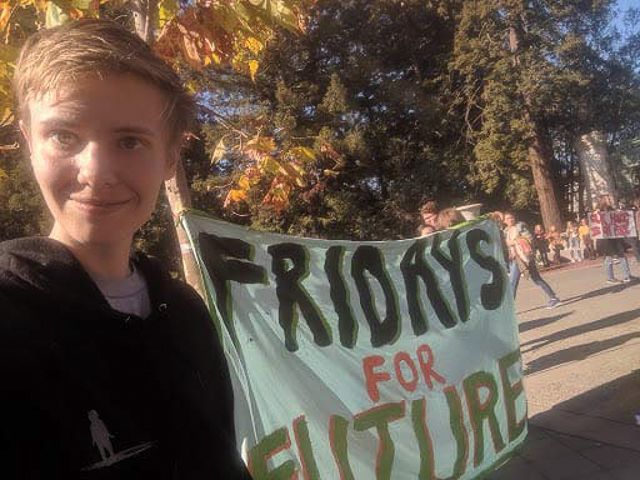 At UC Berkeley, Aviel McDermott and Chris Schenkel have been telling students about Ecosia in the campus' environmental resource centre. The grassroots campaign has already planted over 125 trees by encouraging students to download Ecosia. This term their plan is to contact the student newspaper and raise awareness of their aim to make Ecosia the university's default search engine.

Meanwhile, the Ecosia campaigners at Rotterdam University of Applied Sciences are part of the RISA sustainability organization, a student initiative that's promoting the importance of sustainability in business and international trade.

"We want to build a community and together leave a positive impact that can help change the world. RISA Sustainability organizes events and workshops to achieve this, such as a city clean up, providing CSR (corporate social responsibility) classes and hosting vegan cooking workshops."
– Lea Napierski
RUAS on Ecosia are working with members of staff throughout the university, from senior lecturers to the IT department. They hope to soon make Ecosia the default search engine on campus and plant tens of thousands of trees!
How can you get involved?
Join the movement by campaigning at your university! If you want to encourage management to make the switch to Ecosia, you can count on our support. Visit the Ecosia on Campus page and launch your own social media campaign to show your university that students want to use Ecosia on campus.
It often helps if you have the support of your student union or student representatives. Download this draft motion and begin your journey to lobby the university to make a lasting environmental change.
Follow Ecosia on campus on Facebook and Instagram and join the community of students planting hundreds of thousands of trees.