Ecosia on Campus is growing and reaching even more universities this academic term. Here are some stories from our student ambassadors who are striving to make their universities more sustainable by campaigning for Ecosia to become the default search engine on campus.
What happens when a university switches to Ecosia?
When Ecosia is installed as the primary search engine on student computers, this can lead to the planting of many thousands of trees over the years, depending on the university's size.
The University of Sunderland in the UK switched to Ecosia in September and students' searches have already financed the planting of 4,214 trees. At Ohio State University in the US, students have funded more than 40,000 trees this year, and this figure is only going to increase over time.
So far Sussex, Sunderland, Swansea and Ohio State University have acted on their students' demands and switched to Ecosia.
But behind every success story is an environmentally conscious student wanting to make change happen.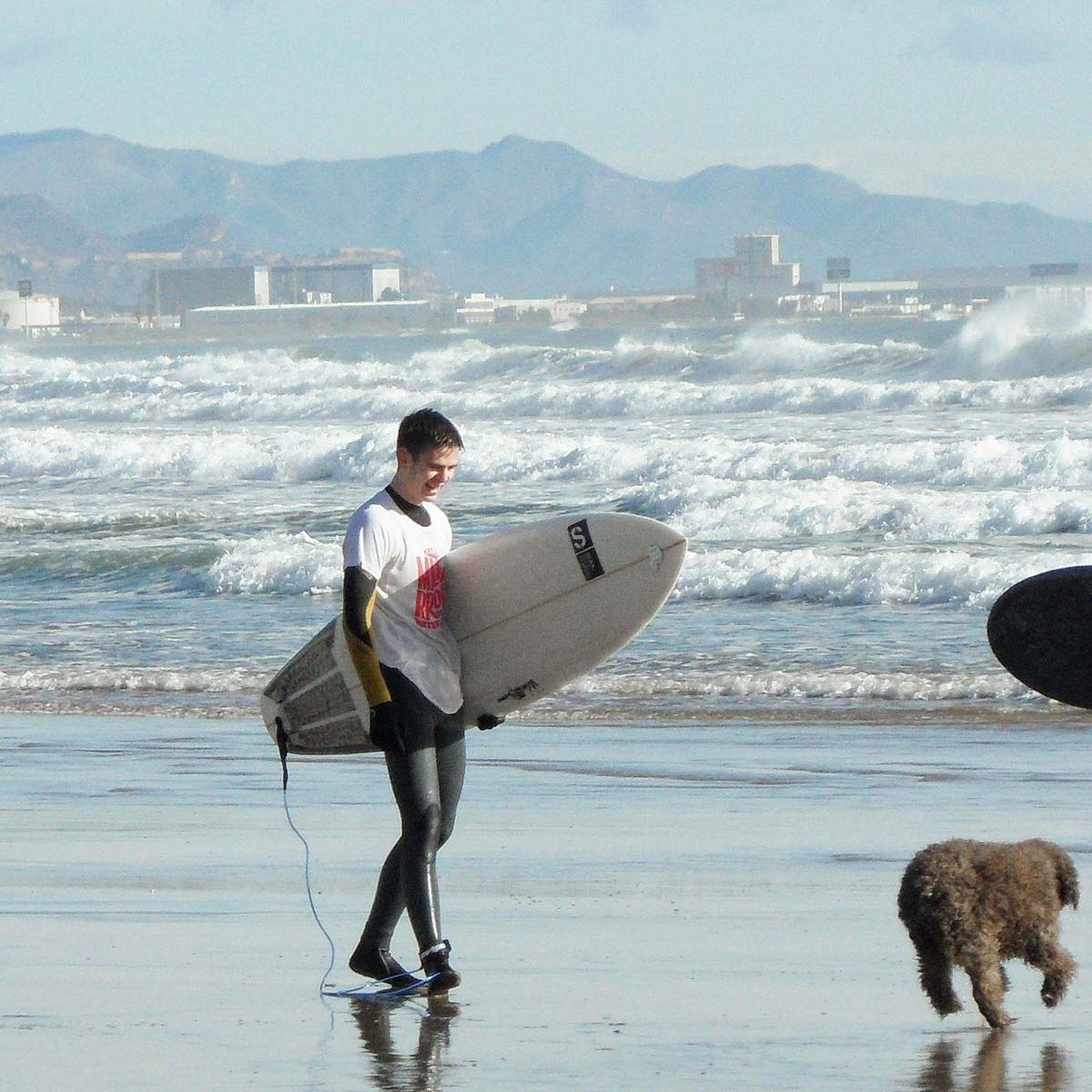 Who are the new faces?
Surfing onto the scene this term is biomedical engineer Álvaro Guardiola from the University of Glasgow, UK. After creating a petition and gathering support from 20 societies, he's caught the attention of the head of IT and is working with them to roll out Ecosia to 26,000 students.
Student engagement officer Matthew Mckenna launched the successful Sunderland on Ecosia campaign in February 2019. Now studying for a PhD in politics, Matthew is campaigning at the University of Birmingham as a postgraduate too.
What's been happening this term?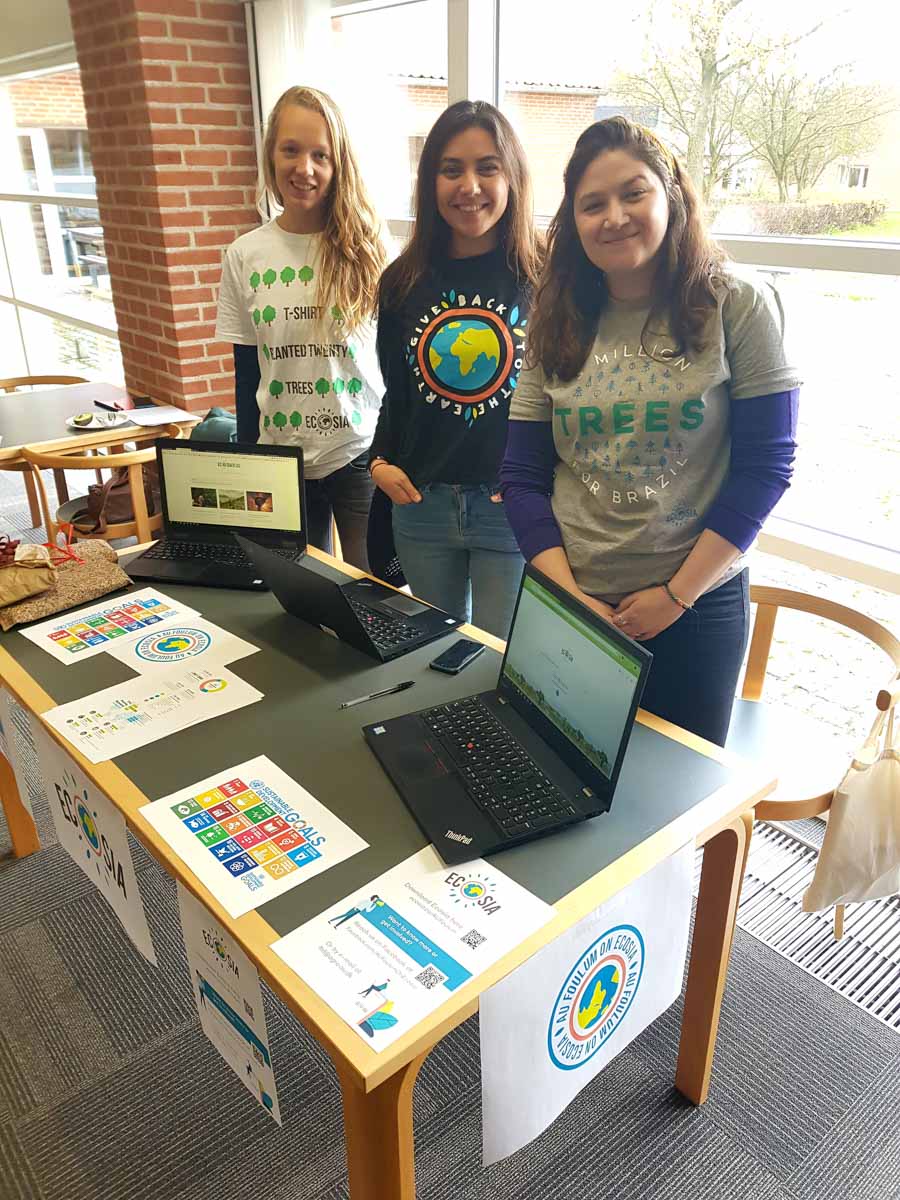 Campaigners at Aarhus University hosted "lunch with Ecosia" to answer questions from students and staff about their campaign.

"We asked people to guess how many trees we have financed so far since the start of the campaign. The winners received prizes such as bamboo toothbrushes, beeswax food wrappers and metal straws." - Faye Tahamtani, AU Foulum on Ecosia.
Warwick on Ecosia has taken big steps this term too. They tabled a motion with their student union and are navigating their way through the university's formal processes for acting on student-led campaigns. Warwick's sustainability champion David Chapman (that's his actual job title) said "we are proud to see so many students taking action across campus. The sustainability team at the University of Warwick supports students and staff using Ecosia to plant carbon-capturing trees around the world."
#EcosiaFreshersTour
As Ecosia's partnerships and collaborations manager I couldn't miss the chance to visit our student campaigners. I started Ecosia on Campus while I was at university and love meeting students who are passionate about making an environmental difference.
During the first week of the academic term, I took the train to the UK, stopping off in Paris to meet some of the Ecosia on Campus campaigners on the continent.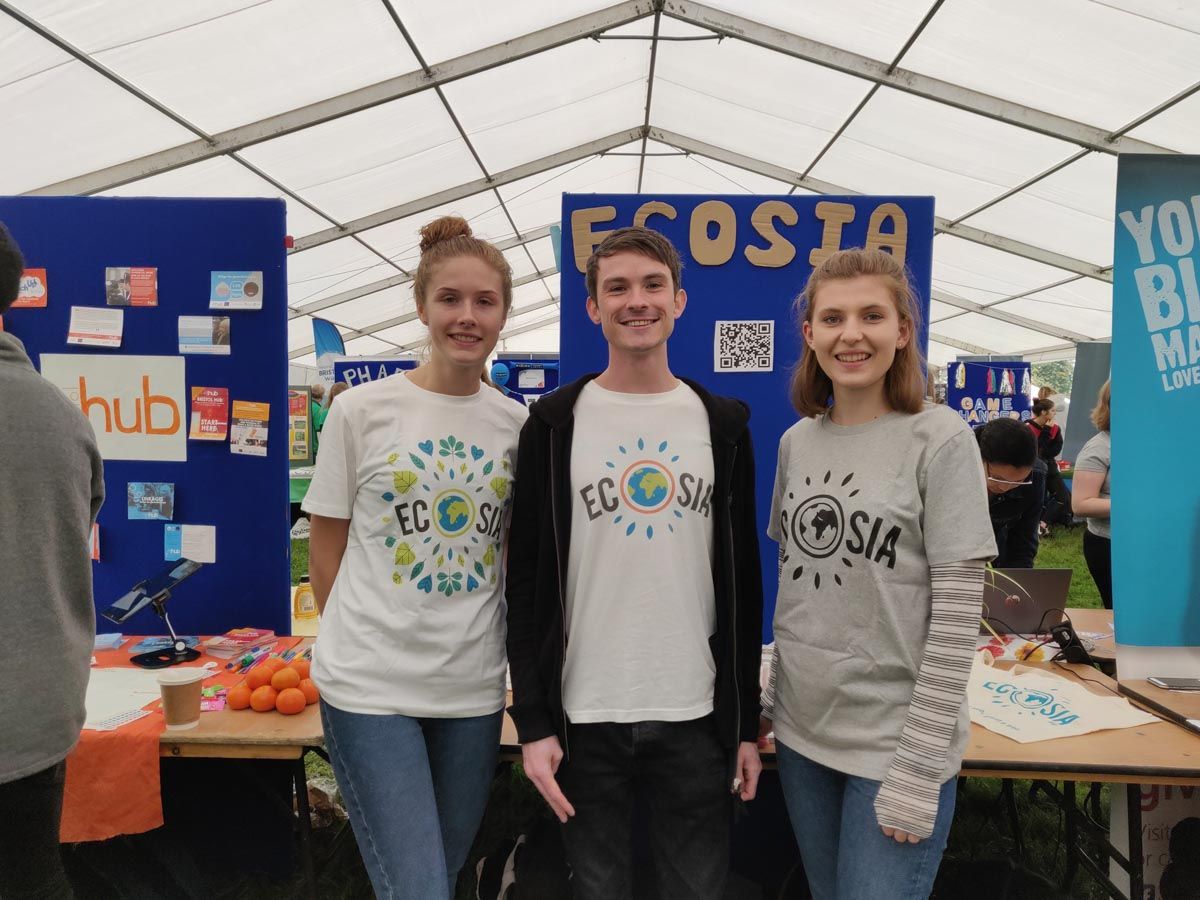 It was great to help out veterinary medicine students Hannah and Elsepth at the University of Bristol's freshers fair. Their campaign has really grown since last year and has attracted interest from Bristol's sustainability officer as well as the student press.
At a café in Paris I met law student Hélèna to discuss all aspects of campaigning, from raising awareness among students to negotiating with the university. As well as running ASSAS on Ecosia, Hélèna is president of the law school's environmental society. Check out this interview to hear more about her campaign.
You can also watch the #EcosiaFreshersTour highlights by following @ecosiaoncampus on Instagram.
Can schools get involved, too?
University students are not the only ones driving environmental change. High school students globally are also leading truly inspirational campaigns.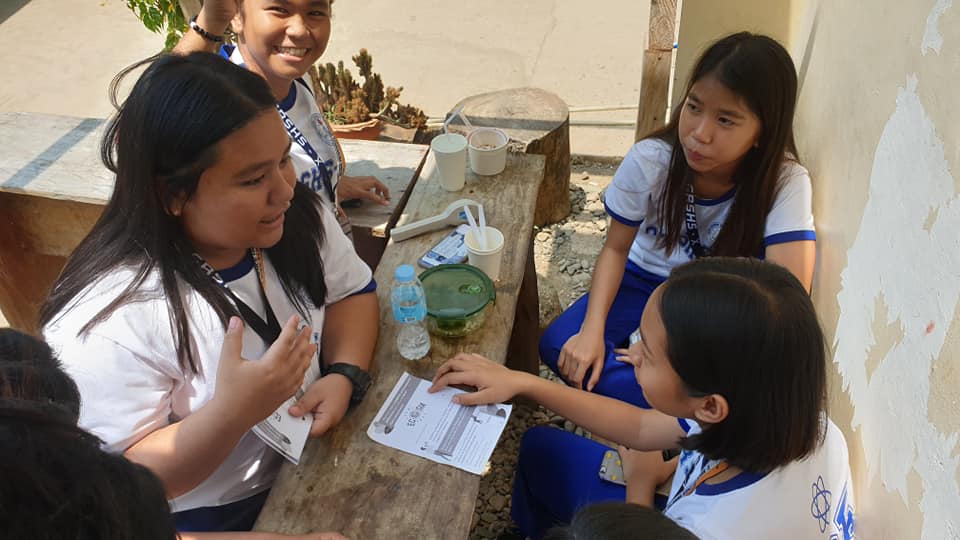 This group of students in the Philippines is raising awareness of environmental issues. Campaign manager Clark Naces also addressed crowds during the #GlobalClimateStrike in September 2019.
Help us plant 100,000 trees
Together, Ecosia on Campus campaigns have planted 64,000 trees this year, getting close to our ambitious goal of planting 100,000 trees by the end of 2019!
In order to reach this goal, Ecosia needs you to join this global movement and launch your own Ecosia on Campus campaign. Start by visiting the Ecosia on Campus page and learn how to persuade your university to make the switch to Ecosia and help us plant thousands of trees!
Looking for inspiration? Follow Ecosia on Campus on Facebook and Instagram to see what our student ambassadors are up to around the globe.