Our users remind us every day that the world would be a slightly better place if business models that give something back to society weren't the exception, but the norm.
Transparency is a core element of that duty to society. We believe that if you want your peers to trust you, you should offer them transparency and invite them to have a closer look at your work.
That's why we publish monthly business reports.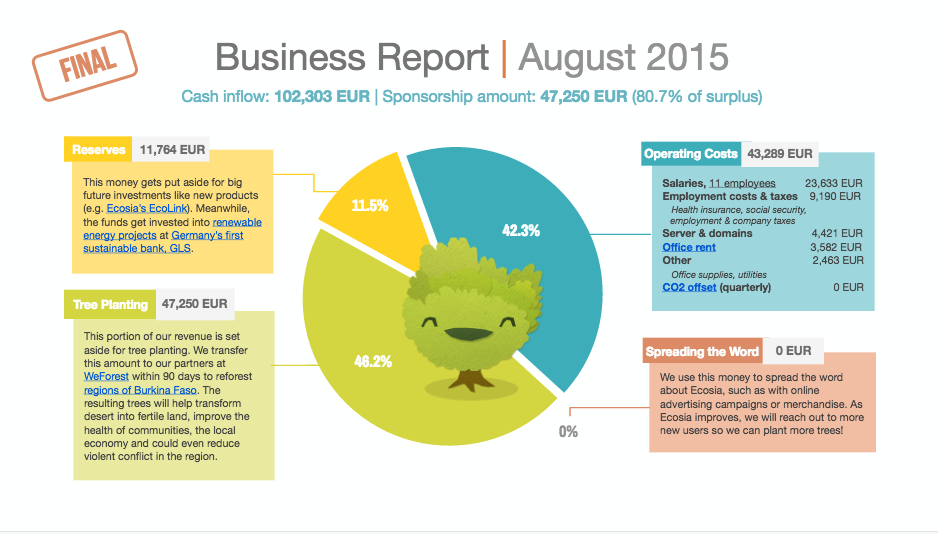 And although they are somewhat time and resource consuming - at least 4 members of a small team of 12 need to be involved - it is worth the effort. Because only if we make that effort of leading by example of what we are trying to achieve, can we actually start changing the world.
So, dear Ecosia users, thank you for making us constantly better. Here're your reports.
The Ecosia Team