Every Friday, young people around the world strike for the climate. This movement is called Fridays for Future and was initiated by Greta Thunberg in Sweden. We at Ecosia think it is incredible and that's why we planted trees for all Berlin participants in the global strike on 15.03.2019 - as a thank you for their commitment! Incredibly 25,000 people were there, so that's 25,000 trees for Fridays for Future. We asked Ecosia's Tree Planting Officer Pieter van Midwoud where these trees are now.
But before you read the interview with Pieter, important info:
On Friday, May 24, there is another global climate strike aiming to surpass the 1.6 million students and supporters who protested for the climate in March. Across Europe, Fridays for Future have organised hundreds of marches to highlight the importance of voting for the climate in this weekend's European Election. Ecosia will be planting a tree for every person who joins the strike in Berlin. Find a climate strike in your local area here, or check out the demo in Berlin. Help us break the 25,000 trees record!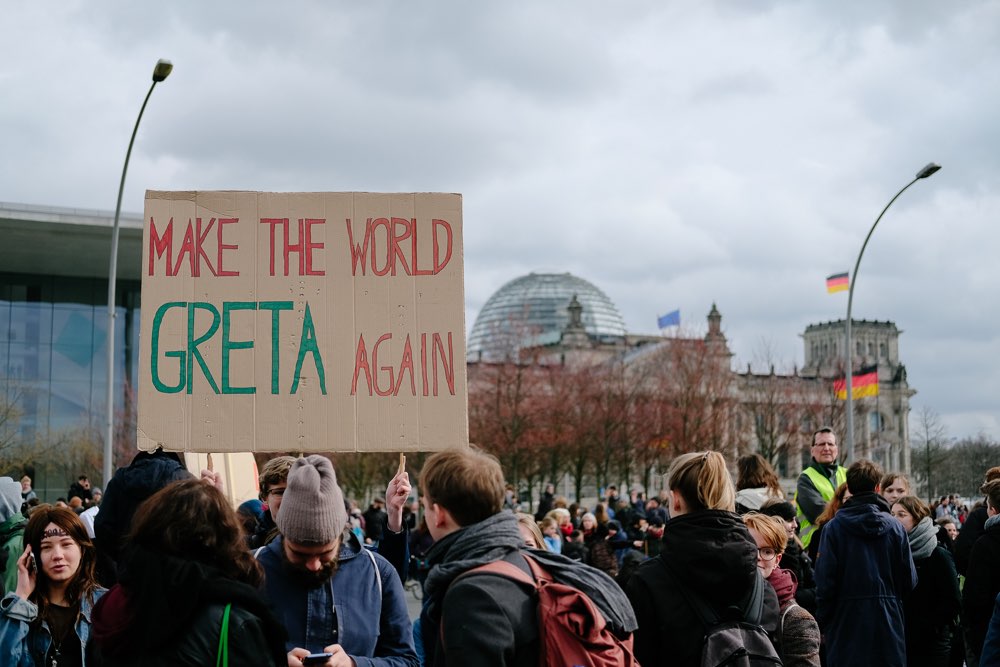 1. Pieter, you are Ecosia's Tree Planting Officer, coordinating our tree planting projects. Where were the 25,000 trees planted for the 25,000 Fridays for Future participants from 15.03.2019 in Berlin?
These trees are planted in Madagascar. It will be mainly mangrove trees that are used about 50 km north of the city of Mahajanga. Our local project partner is Eden Reforestation and we have been working with them in Madagascar for over 3 years. Together we have been able to plant more than 20 million trees across 2,000 hectares. For the experts: Yes, mangroves are planted in this high density!
2. When are they planted there?
In most of the countries where we work, there are no seasons as we know them in Europe, but only rainy and dry seasons. You need to plant trees at the beginning of the rainy season, so that they draw a lot of power from the water in their first initial months. But mangroves are different because they cover their water needs with the salty seawater that surrounds them - that's very unusual! Because of this, they can be planted almost all year round, except, of course, during the hurricane season.
We decided to plant the trees without delay, in the same month of the strike we participated in. The 25,000 Fridays for Future Trees are now all in the ground and putting down roots diligently.
3. Which trees will we plant in Madagascar and why exactly those tree species?
In Madagascar we plant four native and endemic species of mangrove trees. We plant mangroves because these tree species make up natural mangrove forests in this part of the island. Many of the mangroves in Madagascar have been destroyed by illegal harvesting for charcoal. Of the people who have previously cut down the trees, many now help with the planting. Madagascar is an extremely low-income country and it is important that people can make a living in this way.
The species that we plant are called:
Bruguiera gymnoohiza (Tsitolomy)
Ceriops tagal (Onko)
Rhizophora mucronata (Onko Lay)
Avicinia marina (Afiafy)
Mangrove trees are vital for humans and nature, which is why Ecosia strives to support this forest system. For humans, one of the main benefits of mangroves is that they protect low lying areas from flooding, while at the same time being the spawning ground for fish. Mangroves are important to nature because the fish spawn and young fish spend their first days protected by the mangrove roots. In addition, mangroves are real stars in the fight against climate change. The mangroves that Ecosia has previously planted together with Eden Reforestation will store about 72,000 more tonnes of CO2 than other forest systems of the same size.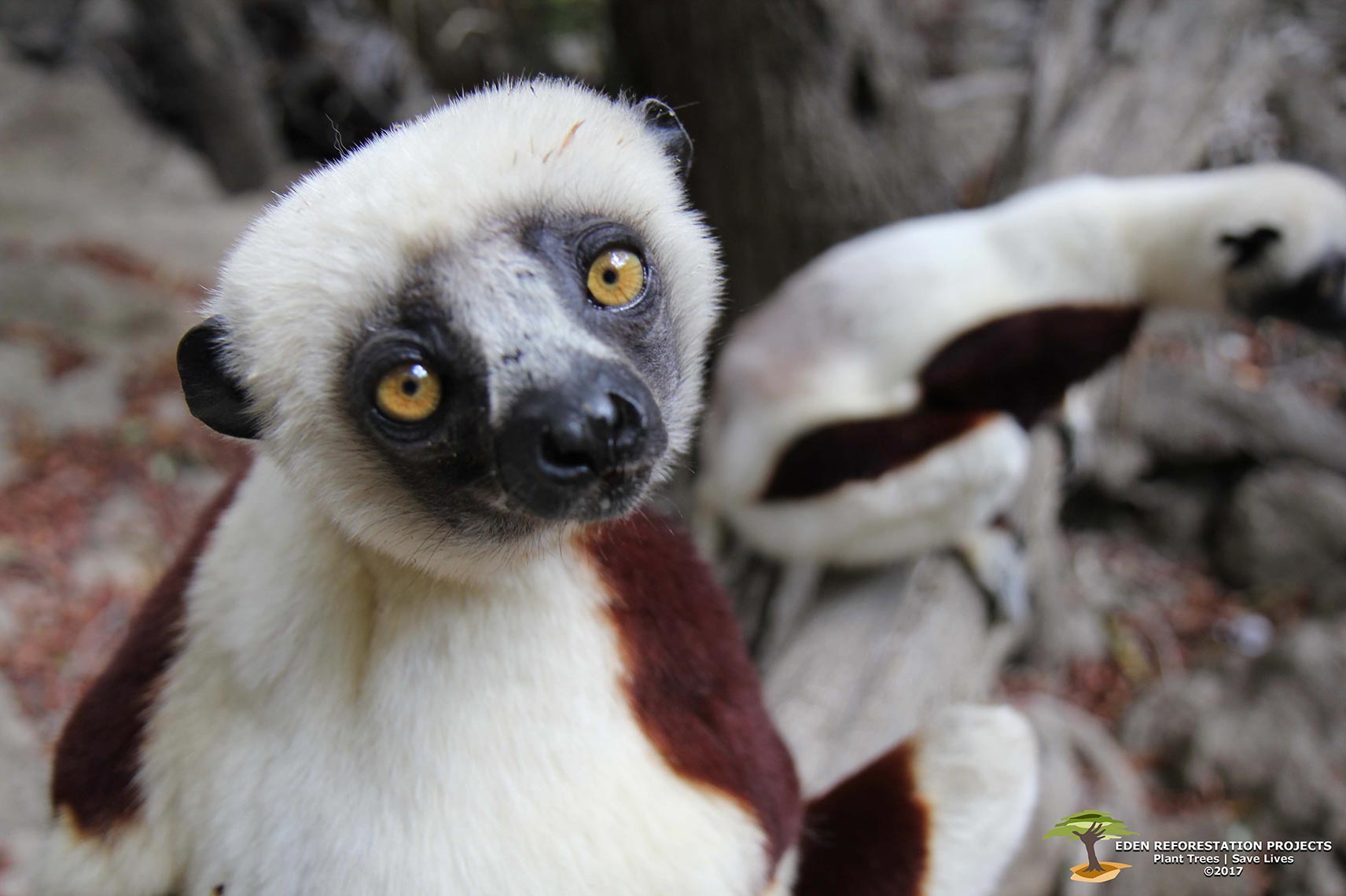 4. Who are the people who plant these trees?
The people who plant the mangroves in our project in Madagascar live in the surrounding villages. They are men and women, with women making up the majority. Every morning they board a boat to drive to the planting area. Working in the planting project empowers women in this male-dominated and low-income country by providing them with their own income and independence.
5. Ecosia is planting trees worldwide, not only in Madagascar, and now there are over 55 million trees. Every year, many billions of trees are cut down by industry. Why is it so important not to give up and focus on reforestation?
The lives of over a billion people depend on trees. Trees are also the mainstay of most of this planet's biodiversity ecosystems. And trees save billions of tons of CO2. Unfortunately it is with trees as with most things: you miss them only when they are gone.
Many rural areas today want to bring the trees back to their landscapes to store water, to use the leaves as animal feed, to restore soil, and prevent soil erosion. Ecosia helps such communities to realize these projects and to create a better future for their children.
Elsewhere, people unfortunately get rich because they cut down trees. Ecosia uses its social channels to raise awareness on how consumer behavior can influence such processes, for example by eating less meat and avoiding non-sustainably produced palm oil products.
If Ecosia and Ecosia's users had been deterred by the billions of trees being cut down each year, the more than 55 million Ecosia trees that will shape the lives of local people and our planet would not be standing today.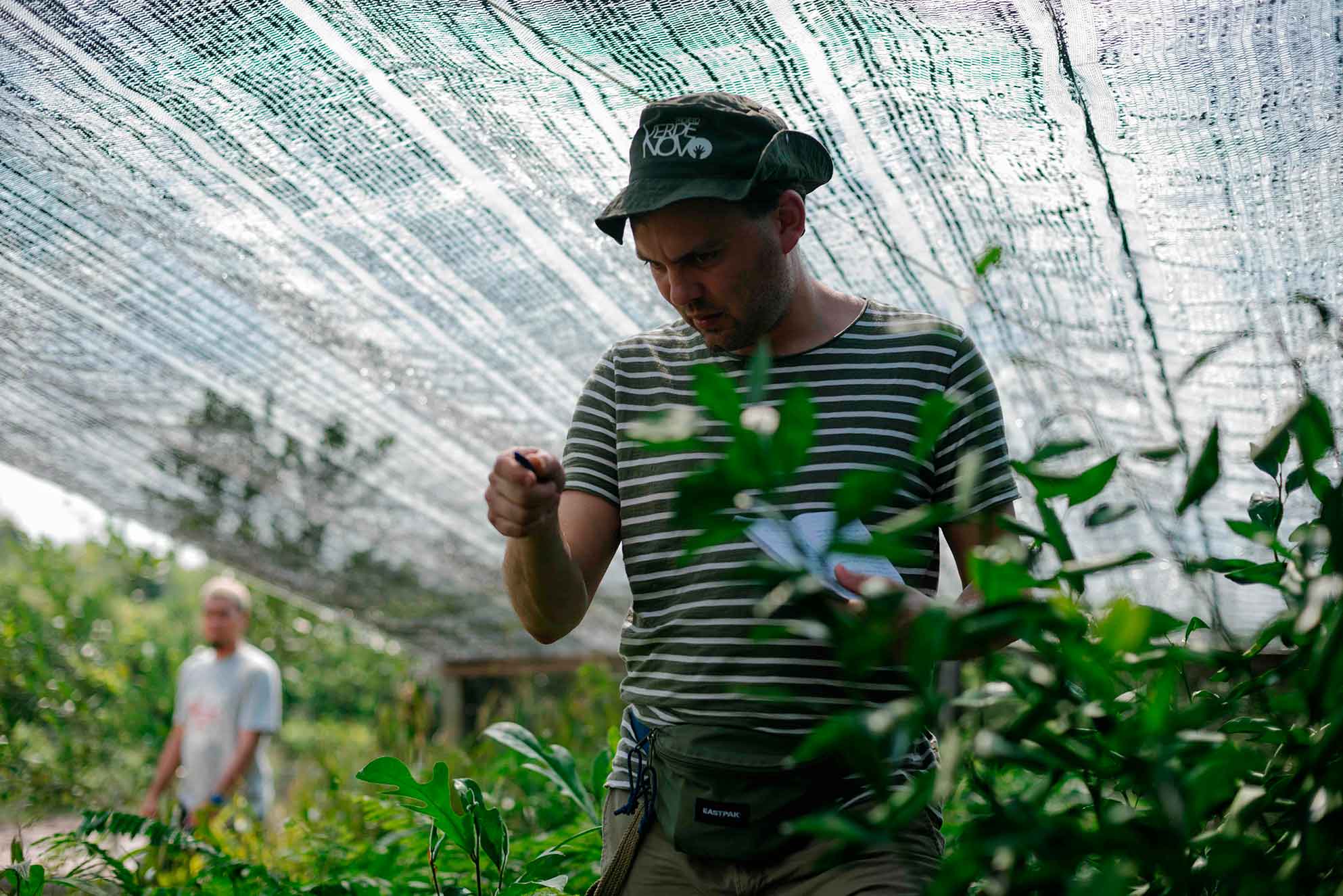 Pieter van Midwoud, Ecosia's Tree Planting Officer.
6. You have been working for more than 12 years in the field of reforestation and climate protection. We are planting the 25,000 trees for Fridays for Future. What do you think about this movement and its demands on politicians?
Because of my many years of work in this area, I can say with certainty: There are many reasons not to be too optimistic.
Rain patterns are changing, and the first climate refugees are knocking on the doors of countries that have so far been less threatened by the effects of climate change. Large companies promise to forego deforestation in their value chain, but they fail to keep their promises. Politicians reach agreements that are not ambitious enough to really tackle the problem and then fail to uphold the agreement.
So yes, we are leaving a huge problem for the next generation and they are absolutely right not to accept that.