Jamie, the 23-year-old co-founder of Treecard, talks to us about launching an ethical FinTech product, his first ever business (it started in school) and his love of David Attenborough.
Can you explain how Treecard works?
Treecard is currently only registering interest through their waiting list. Treecard is not regulated by the FCA, FDIC or any financial body. We will update our site and socials with any updates on our regulatory status.

Treecard will be a free debit card that uses merchant transaction fees to plant trees. You will be able to use it alongside your regular bank, so you wouldn't need to switch banks. We aim to make it   super simple to set up and use. We'll have an app which lets you track your spending, split bills with friends and, most excitingly, you can monitor how many trees you have planted with your everyday payments. By using your debit card, you'll grow your very own forest, and you can track your impact with the app. Treecard will also support Apple Pay, Android Pay, and Samsung Pay, so you can use it as a virtual debit card.
Why do you think banking and FinTech needs to start tackling the climate crisis?
We can't live in a world where our pensions and our banks are continually investing in activities that destroy the planet. By starting from the ground up in the FinTech space with Treecard, we think we can help change that. Finance is the core of how we direct the economy and direct spending; if we can truly challenge the industry, we can start to effect significant positive change.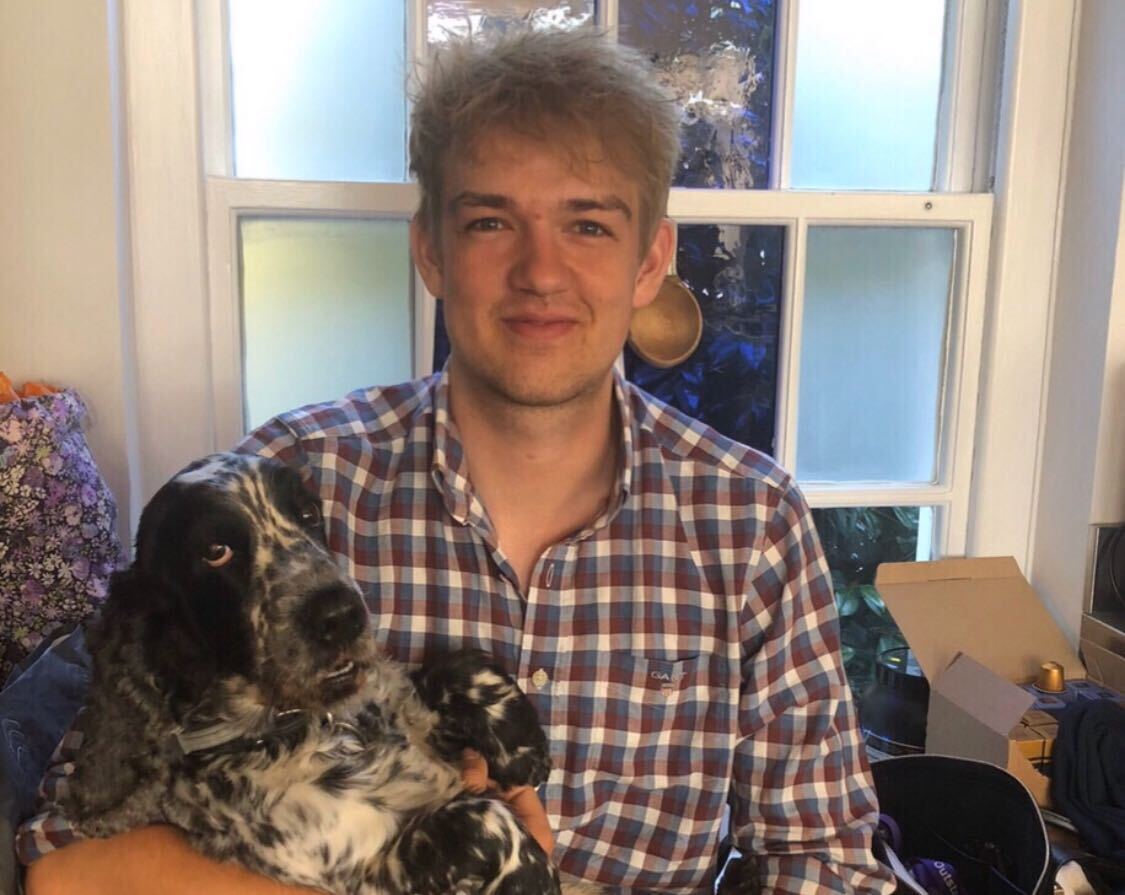 How did you come up with the idea for Treecard?
I've always been an Ecosia user at university, where I founded a FinTech startup that went well in terms of growth. I started wondering what Ecosia's ethos could do to FinTech. I like the idea that everyday actions can be a force for environmental and social good.
The trigger came from my mom, who has used Ecosia to plant 4,000 trees. She was like: "I wish I could attach Ecosia to my bank card so I could plant trees." She was just saying it as a daydream, but I thought her dream was a genius idea.
David Attenborough is my hero, and another inspiration. Watching his work and his recent documentaries really brought home to me how urgent climate action really is. He maintains such a positive outlook, and gives us hope that we can change the state of the world. For me that's been such an inspiration.
What are you hoping to achieve over the next year with Treecard?
We're looking to get at least 100,000 people registering interest. We estimate that this would help us fund the planting of six million trees! Treecard hopes to launch in a number of markets over the next twelve months, but so much depends on the interest, regulatory approval and sign-ups we get from Ecosia's users around the world. We're also working hard on developing a product that people will love, and that will help us reforest the world together.
What were you doing before starting Treecard?
I founded an AI startup called FluidStack with a friend at the end of 2018. We raised venture funding for that and it's now a profitable entity in its own right. We actually provided AI infrastructure for the UK's Corona Virus task force, based in Imperial College, so they could do low-cost monitoring of the virus' spread. FluidStack is kind of like an Airbnb-style marketplace for AI servers. Before that I started Cashew with some fellow university students. It was a payments app, like Venmo or Lydia, which grew super fast in 2017 and got accepted as a startup in YCombinator at the end of 2017, before getting acquired later that year.
However, my very first business was less tech-related: in school, I started an ethical, fair-trade T-shirt business with my sister.
What are your wildest dreams for Treecard?
Dreaming big, we want to be the largest challenger bank in the world and help usher in a new type of purpose-driven business that flips capitalism on its head. We can't keep prioritizing profit over all else. The climate crisis affects everybody, especially the most vulnerable. Planting trees is a way for us all to take direct action.
You can register interest for Treecard here.
Disclaimer: Please note Treecard is currently only registering interest through their waiting list. Treecard is not regulated by the FCA, FDIC or any financial body. We will update you here with any updates on our regulatory status.