On October 7th 2019 Extincion Rebellion is organizing a worldwide rebellion to draw attention to the Climate Emergency. Be part of it!
Extinction Rebellion (XR) is the world's fastest-growing non-violent climate movement.

In the face of a climate breakdown and a global loss of biodiversity, XR's goal is to mobilize citizens and to pressure world leaders to act against this ecological emergency.
What we liked most about XR? They have three clear demands and 10 principles everyone can easily follow. As long as you do so in a non-violent way, you are welcome to act on behalf of XR.
History shows that only 3.5% of the population of any country is needed to demand systemic change. That's only 2.8 million people in Germany or 18 million across the European Union - which is only about the population of the Netherlands.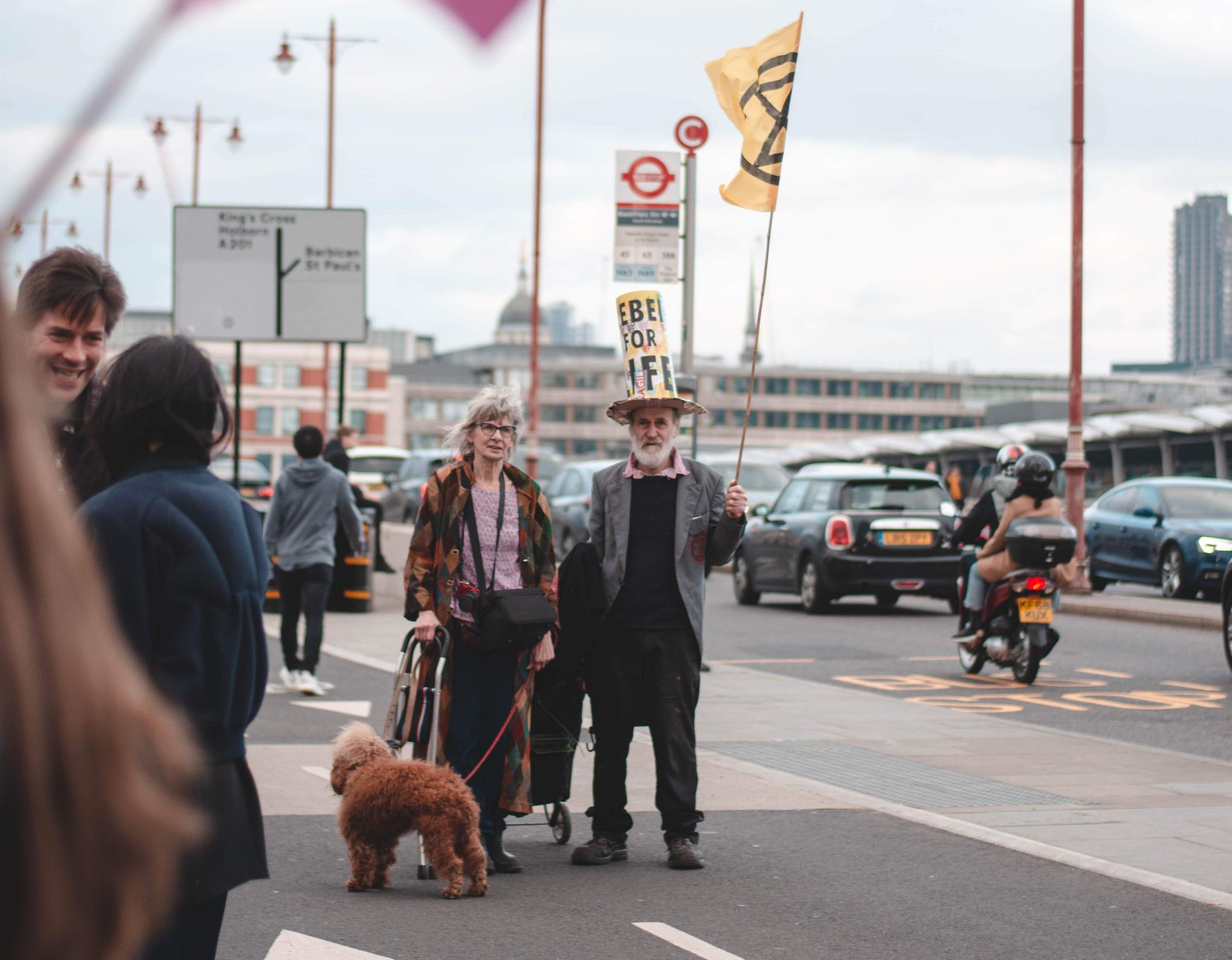 With this knowledge, XR is teaching different tactics of civil disobedience and nonviolent resistance. The Ecosia team participated in one of XR's workshops on how to be a climate activist.

Here are 6 things we learned:
Step 1. Organize!

Actions are more effective (and more fun!) with friends. Form a so-called affinity group with your friends to attend a local XR meetup or training together. If there are none organized in your area, you can hold your own meetings and invite more people to join.
Step 2. Choose your action
Decide on the action you want to take and how far you are willing to go. There are four levels of action:
1. Acting well within the confines of the law.
2. Being threatened with police action, and leaving.
3. Refusing to heed the police's warning, with potential legal consequences.
4. Action with potentially severe legal consequences.
Pro tip: action in capital cities is most effective. You can alert the police in advance by registering the assembly, but they may place time and place restrictions on you.

Be aware that every country will have different laws concerning freedom of assembly - that is, the right for a group of people to come together peacefully in a public space to defend or promote an idea or political message.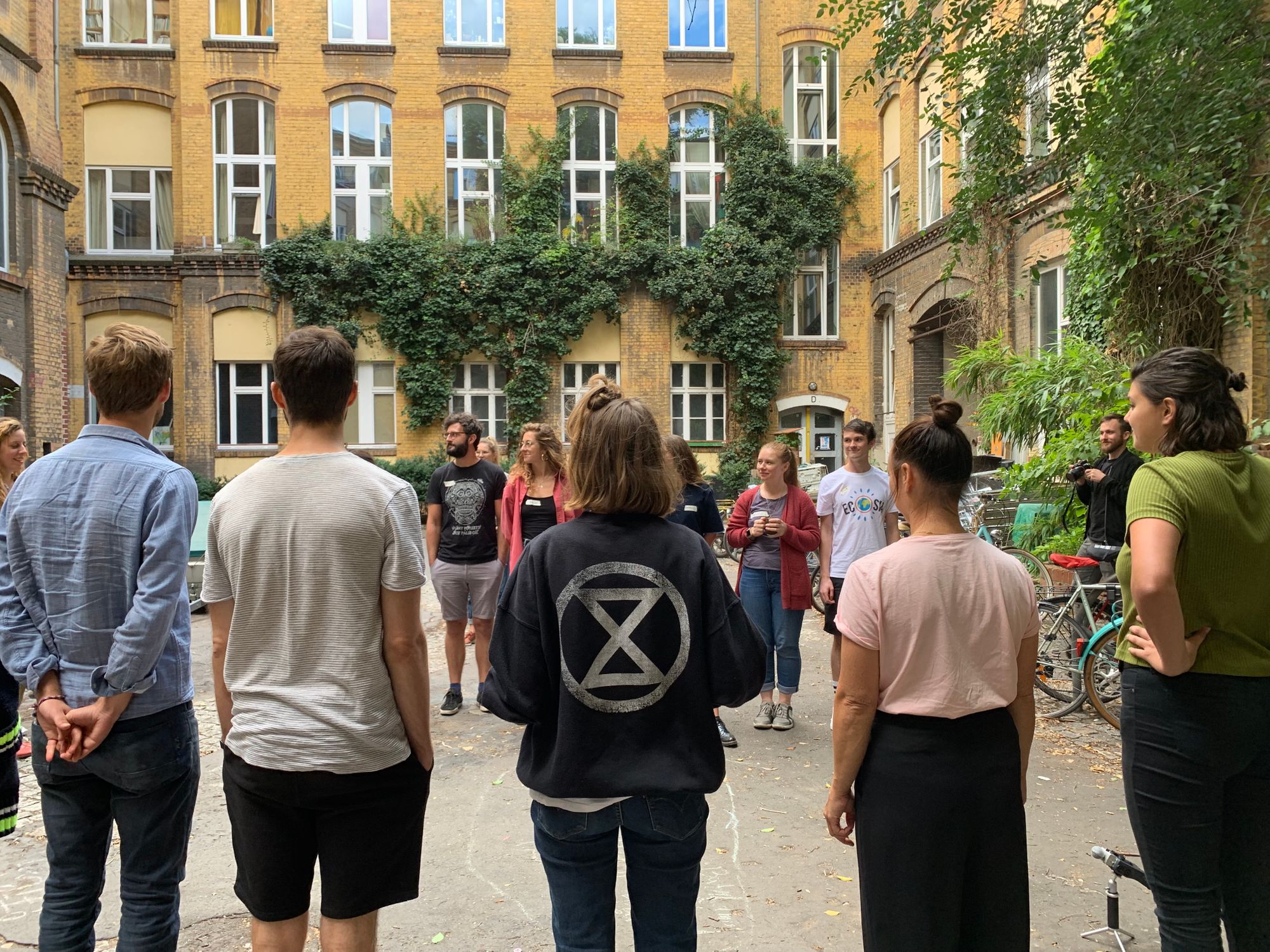 Step 3. What (not) to take with you
Check your bag for items that could be considered a weapon, and leave them at home.

Avoid protective clothing as this could be interpreted as passive resistance. A good example would be a hoodie covering your face or any type of object that could be used as a shield.

Also, please leave drugs or alcohol at home! But do bring your ID. Do bring food and drinks, you don't know how long the action will go on for.

And be creative! Wear a costume, create banners or bring your musical instrument. Remember that the whole point is to be heard and seen by fellow citizens and those in power!

Step 4. Know your rights
You are legally entitled to access and participate in a protest. Familiarise yourself with the legal information on XR's website as this can vary from country to country, sometimes even from one city to another (if you are in the US, every state has its own laws!).

If you refuse to move, the police may wilfully remove you. In the spirit of non-violence, it's a good idea to always be friendly, but you don't have to make a statement, give them information or sign anything.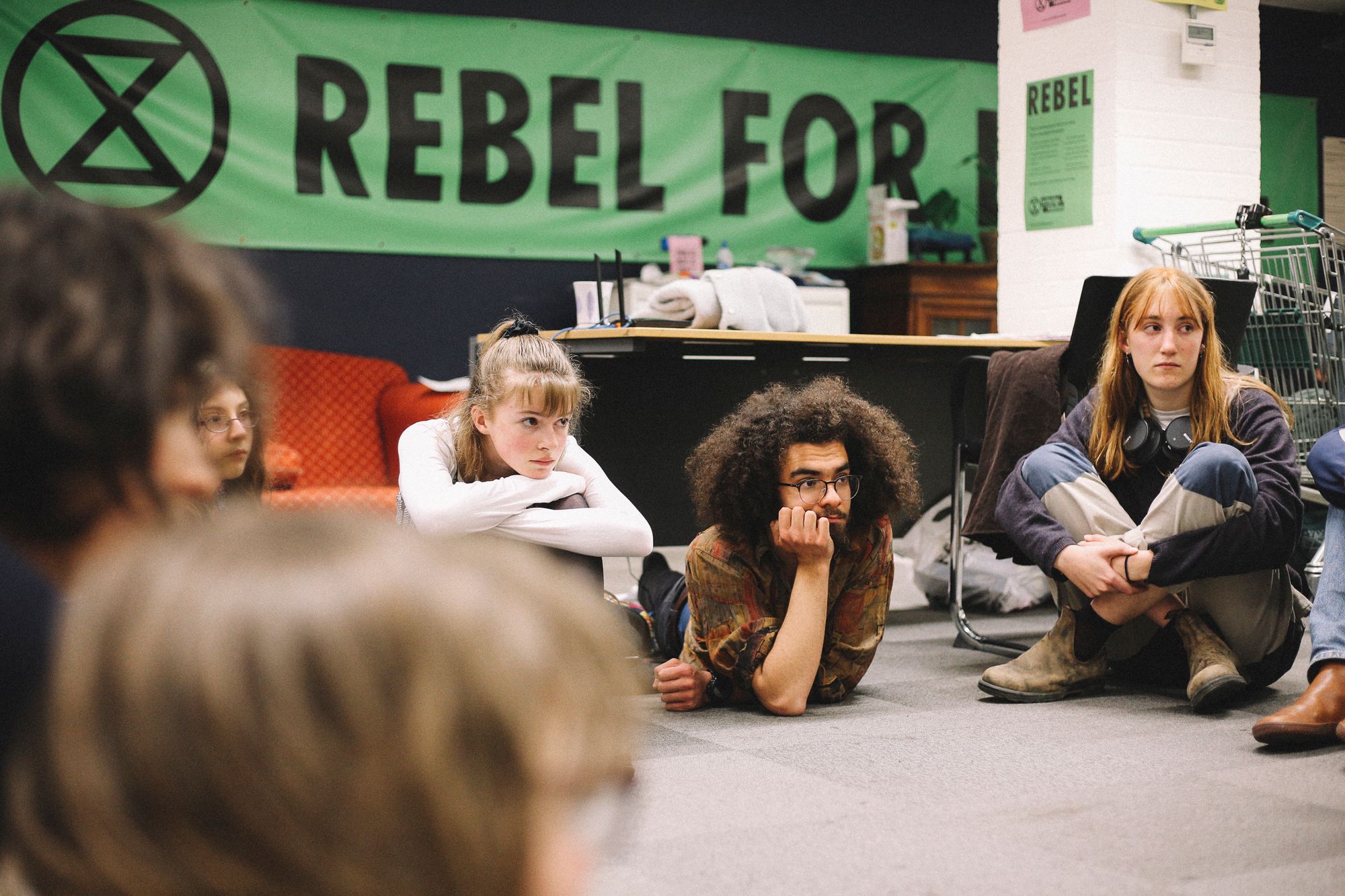 Step 5. Stay safe
Have a buddy and stick with them at all times. Beforehand, establish a non-verbal communication strategy with your affinity group, so you can communicate in chaotic circumstances.

Pro tip: having a 'de-escalator' in your group to speak with the police can protect you during a protest. Their sole role will be to help de-escalate any situation if either side loses their cool.
Step 6. Have fun!
Sing, dance, dress up and take up space! This is your opportunity to be heard and to be visible. It's a party, it's meant to be disruptive and colourful. Successful actions involve stunts and last for days. You want the media and politicians to notice you!

For more details or if you want to learn more about Extinction Rebellion, watch the video on the top of this article from the workshop we participated in. Visit our YouTube channel for more updates and news about Ecosia.