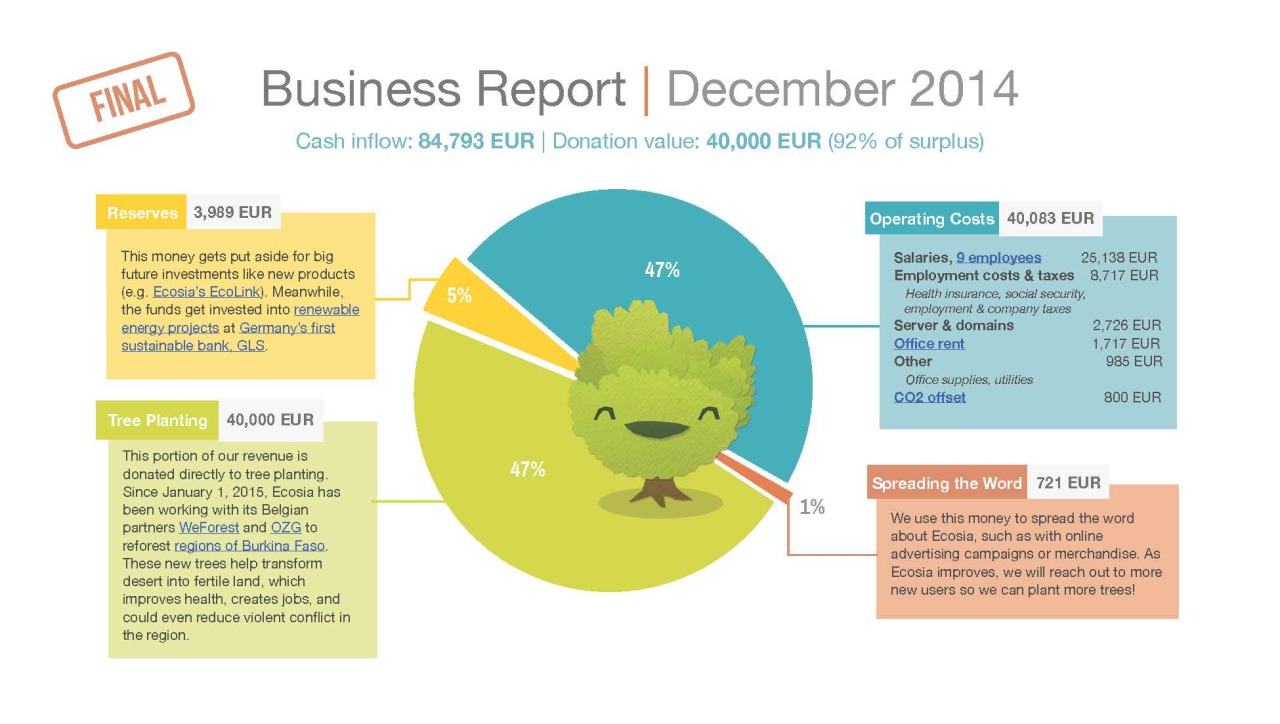 Transparency means a lot to us at Ecosia, which is why we're now publishing monthly business reports. These present a basic breakdown of our monthly financials, so you get a better insight into our exciting journey to one billion trees!
This PDF-document contains the final report for December 2014 – our first ever.
We will add each new month's report to the PDF by the 20th day of the following month (we took a little extra time for the inaugural report to ensure accuracy). Then we'll publish it and notify everyone.
As always, we're excited to hear your questions and comments, so please submit them below.
Your (transparent) Ecosia Team