Spread the word, not the oil
We recently visited two of our reforestation projects in Indonesia to document the devastating impact of palm oil plantations and how your searches are helping to fix this problem.
Palm oil monocultures drive mass deforestation, deplete the soil and leave local orangutans with nowhere to live.
Ecosia is planting trees across Indonesia to restore rainforests and habitats and give local farming communities a sustainable, economically viable alternative to palm oil. To help raise awareness of our important work here, we launched a new limited-edition t-shirt. Check it out on our shop.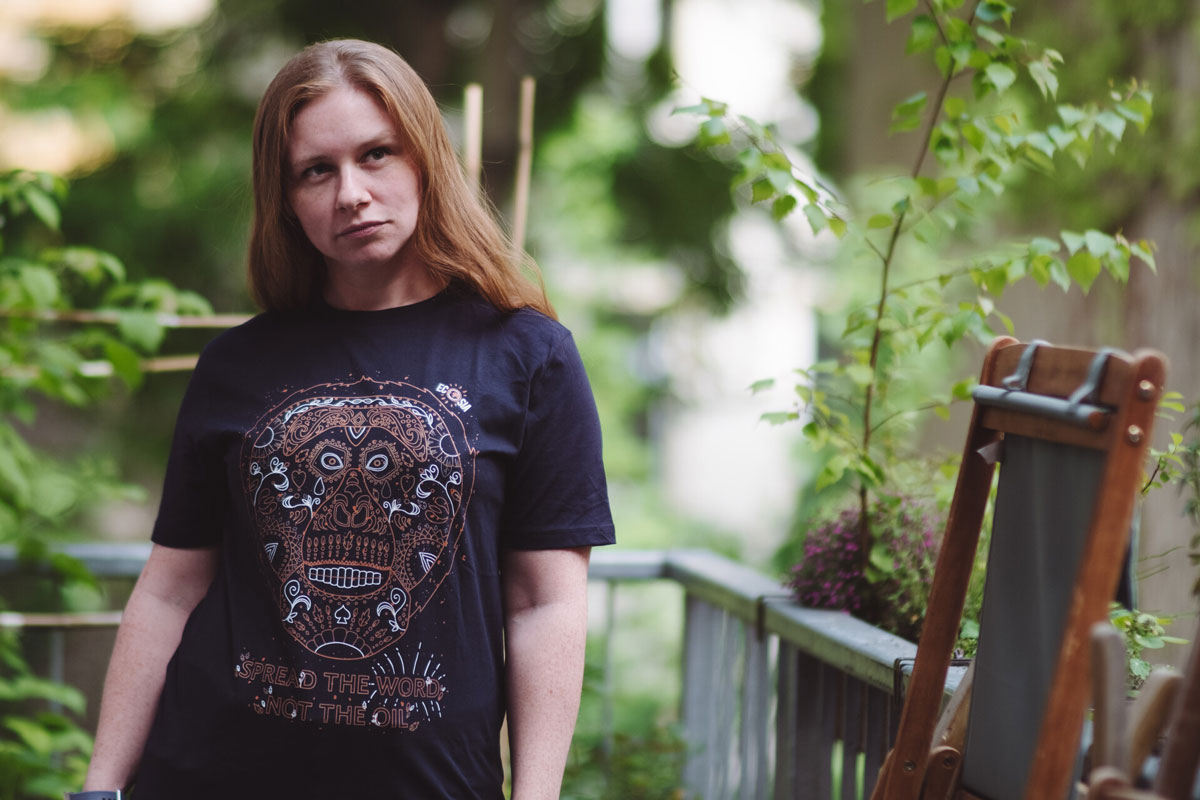 Zero-waste t-shirt
We've also teamed up with our sustainable supplier Teemill to launch a new t-shirt as part of its Circular Fashion collection. The t-shirt is made from 100% recycled clothing, which Teemill sourced by asking customers to send back t-shirts that are worn out.
The idea for a circular supply system was developed to combat the grotesque amount of waste generated by the fashion industry. 100 billion items get made every year, and three out of five end up in landfill, equating to a truck of textile waste per second.
The new collection is the product of five years of collecting unwanted items. Every t-shirt can be recycled again and again, and the company hopes to scale up this model to extend to every item on its website in the future.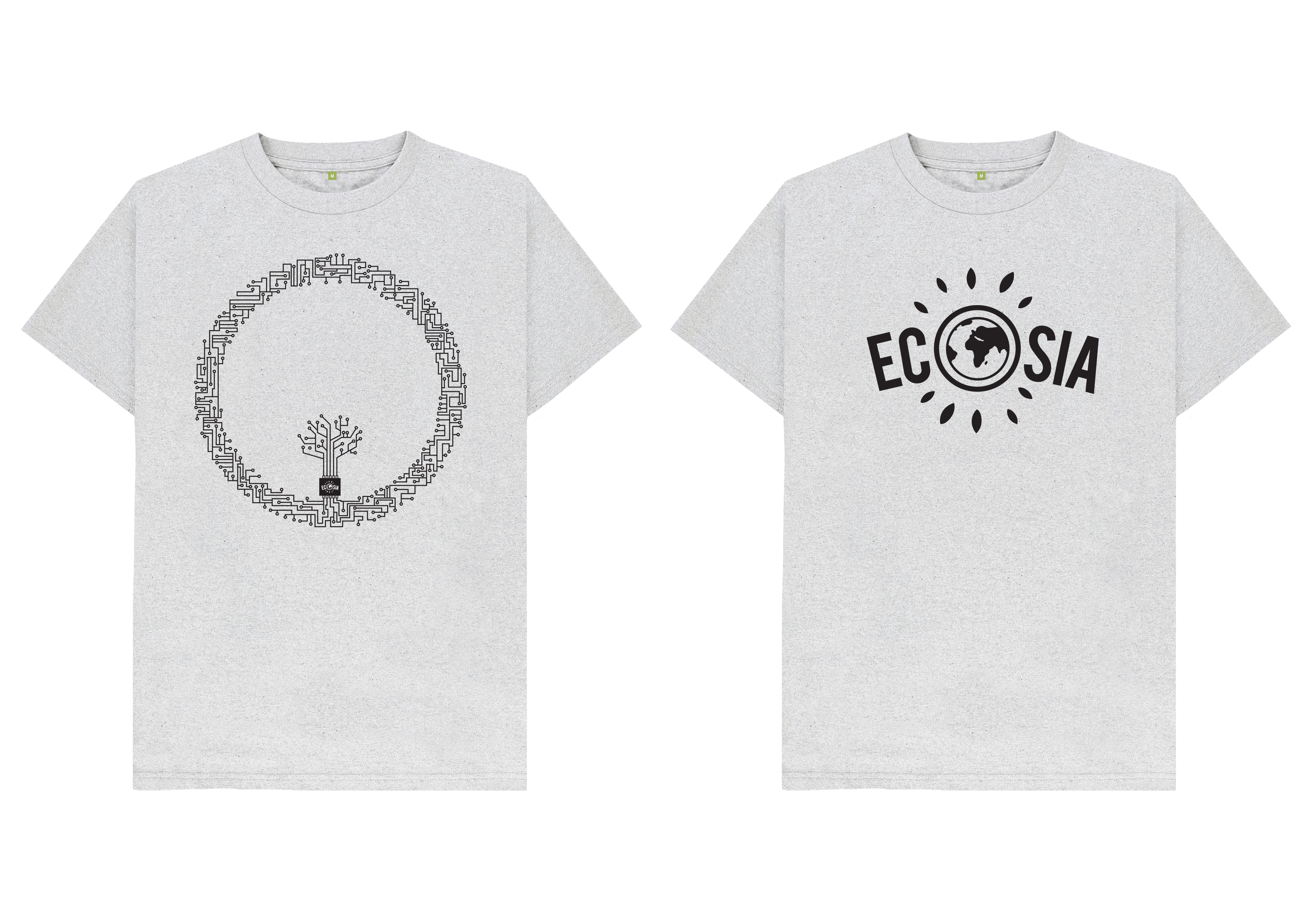 So treasure your Ecosia t-shirt and once you've done with it, send it back! That way, it never has to go to landfill.
The profits from our store go directly into our tree-planting fund, which means we can plant 20 trees with each t-shirt sold. Teemill produces the clothing using fairtrade, organic cotton in a renewable energy-powered factory and ships worldwide. Visit our shop to find out more, and if you don't have our extension or app, get them today and start planting trees.