Plan a holiday, plant trees! Our latest feature allows you to plant trees when you book a hotel through Ecosia. Like other travel sites, we earn a commission from our booking partner. The big difference is that we use that money to plant 25 trees* on average. If you're not already using Ecosia, make sure you download the free browser extension and app!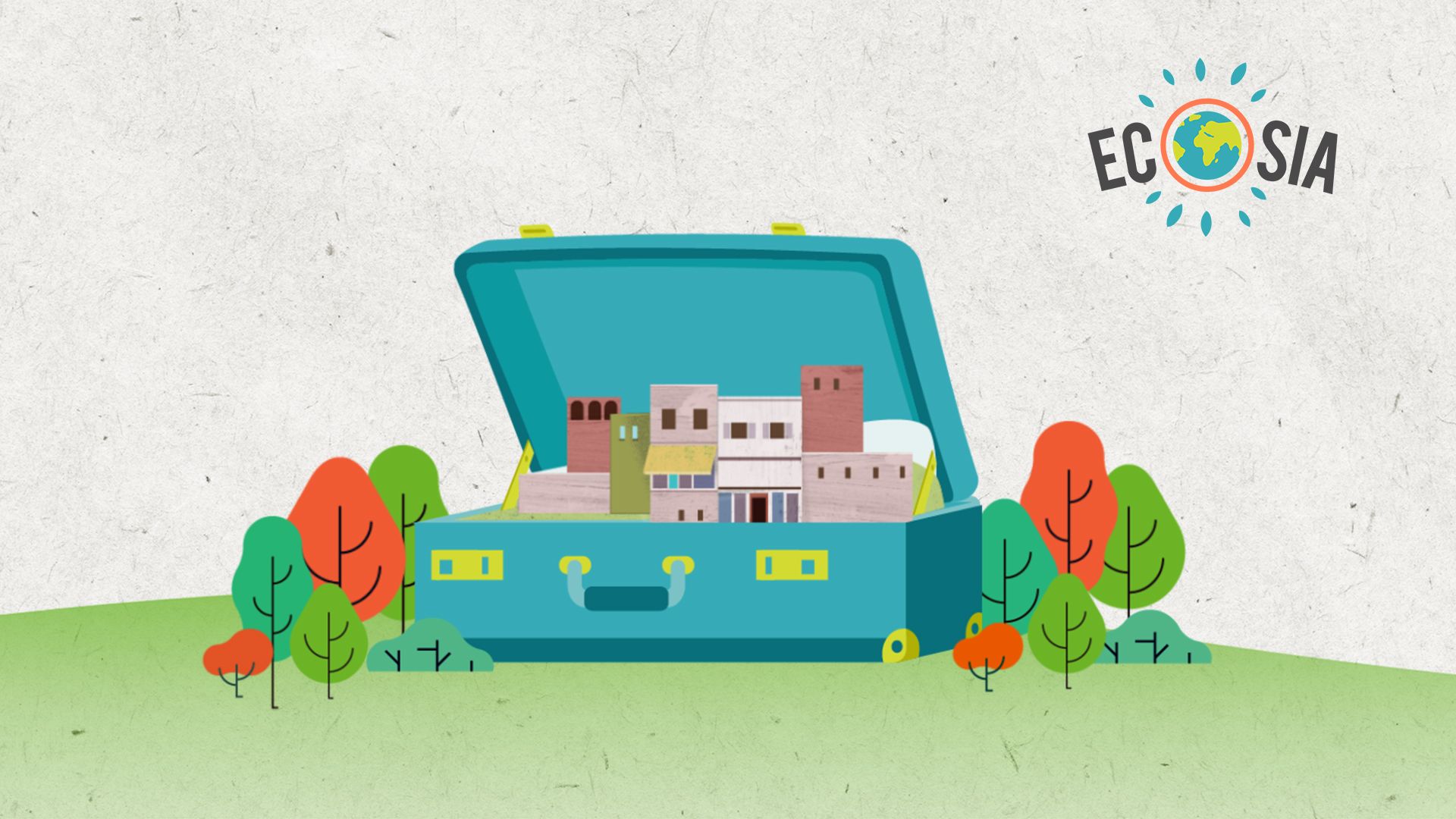 Can travel be sustainable?
Travel is an essential part of our lives, but it comes with a carbon footprint. With Ecosia Travel, we want to give you the opportunity to make an environmentally friendly choice when planning your next trip.
Soon, we want to promote greener options to make it even easier to travel with the planet in mind. In the future, you'll be able to browse eco-friendly hotels and compare your carbon footprint across different transport options.
How it works
Search for a hotel on Ecosia and you'll see a box at the top of your results. You can also access Ecosia Travel via the drop-down link on our search results page. Please note that these trees won't be added to your personal counter in the beta version.
We hope you love this new feature. We believe that exploring and restoring the world can go hand in hand. Bon voyage!
Note: booking partners are responsible for booking your hotel and ensuring your stay goes as planned. If you need support while you're travelling, please reach out directly to the user support team from the site you booked your hotel through.
* The number of trees we plant depends on the value of your booking. This number is an average based on our current data and may be subject to change as more people use the feature.